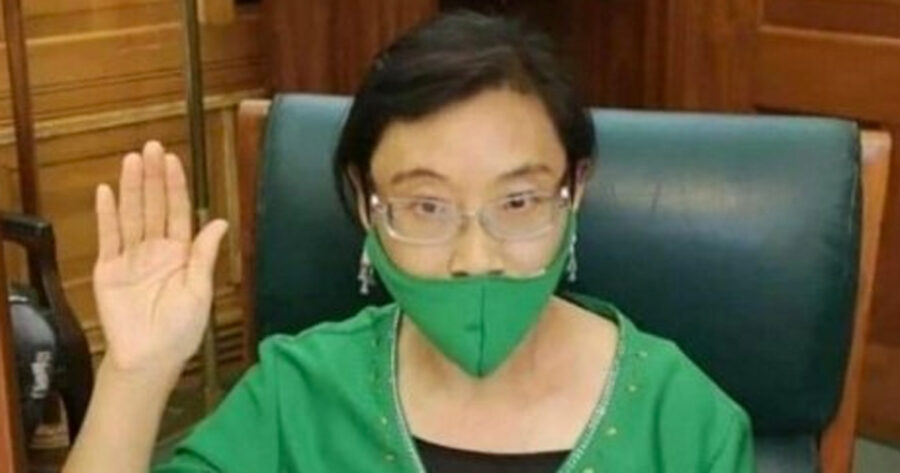 Some South Africans 'Reject' Xiaomei Havard as Jackson Mthembu's Replacement in Parliament
Many South Africans have taken to social media, using the hashtags #SArejectsXiaomeiHavard and #NoChineseInSAPaliarment (deliberately spelt incorrectly) to express their outrage and resistance to the deployment of Xiaomei Zhang Havard, in Parliament to replace Minister Jackson Mthembu, who passed away last week from Covid-19. Popular SA Twitter user Tumelo Warona said in a tweet that […]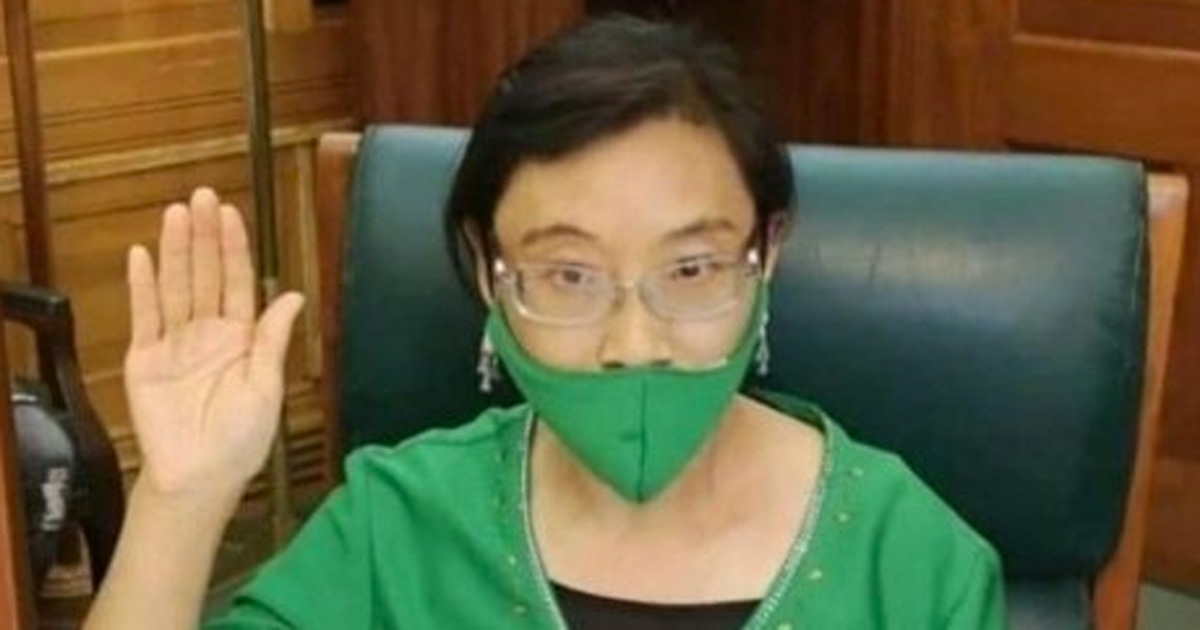 Many South Africans have taken to social media, using the hashtags #SArejectsXiaomeiHavard and #NoChineseInSAPaliarment (deliberately spelt incorrectly) to express their outrage and resistance to the deployment of Xiaomei Zhang Havard, in Parliament to replace Minister Jackson Mthembu, who passed away last week from Covid-19.
Popular SA Twitter user Tumelo Warona said in a tweet that has been liked over 2.6 thousand times:
"I find it a bit disrespectful that the ANC replaced Jackson Mthembu in parliament with a Chinese immigrant after he died from a disease that is rumoured to have been manufactured in China."
Gauteng business woman Xiaomei Havard was born in China and moved to South Africa to study. She is now a South African citizen and is married to a South African, according to the Citizen.
Yesterday the ANC announced that five new ANC Members of Parliament had been sworn in on Wednesday to fill the vacancies left in the National Assembly by five ANC MPs who have passed away – namely Dr Pumza Dyantyi, Adv Loyiso Mpumlwana, Nomvuzo Shabalala, Nombulelo Hermans and Minister in the Presidency Jackson Mthembu.
Havard was sworn in, along with the others, in a Hybrid swearing-in ceremony by Deputy Speaker Lechesa Tsenoli. The Chief Whip and ANC MP Faiez Jacobs welcomed and wished them well in this "strategic deployment aimed at strengthening Caucus in Parliament".
However it didn't take long for a Twitter storm to erupt with racist and xenophobic comments flying. Many expressed disappointment and "disgust" in the ANC, and called on the ruling party to "respect this outcry by citizens".
One social media user tweeted: "In China they'll never ever allow a black person to govern their state or country. But in South Africa while we have students who studied Politics sitting at home unemployed. This is an abomination!"
Another said: "The most painful part about the deployment of Dr Xiaomei Havard is that she was never part of the struggle… The ANC have young & capable activists to have replaced Jackson Mthembu not a China woman."
Others were upset that Mthembu – who fought so strongly against corruption – is being replaced by someone whose name appeared as one of 23 red-flagged by the ANC's integrity body for possible "corruption, management and other acts of misconduct". The list was published in 2019 by News24.
Yet others said they suspect it is part of a "China take-over" plan and said it is "nonsensical to have any foreigners in our Parliament".
According to The Citizen, Havard's Linked In profile lists her as the honorary president of the Africa Federation of Chinese Women in Commerce and Industry and the co-president of the South Africa-China Famous Female Business Council.
Others asked: "But Xiaomei Havard is a South African citizen. A women's league mbokodo… What's with the anti-China sentiment? The xenophobia?"
The Presidency also announced yesterday that Minister of Small Business Development, Khumbudzo Ntshavheni, has been appointed as Acting Minister in the Presidency, the role that Mthembu played. She will retain her Small Business role as well. The EFF criticised the appointment, saying that Ntshavheni has not accomplished anything meaningful in her small business role.
UPDATE: SA Government explains deployment of Xiaomei Havard
The four others who were deployed in the National Assembly yesterday are: Dingaan Jacob Myolwa from the Eastern Cape, Kavilan Pillay and Nkosinathi Emmanuel Dlamini from KwaZulu-Natal and Ponani Petunia Makhubele from Limpopo.