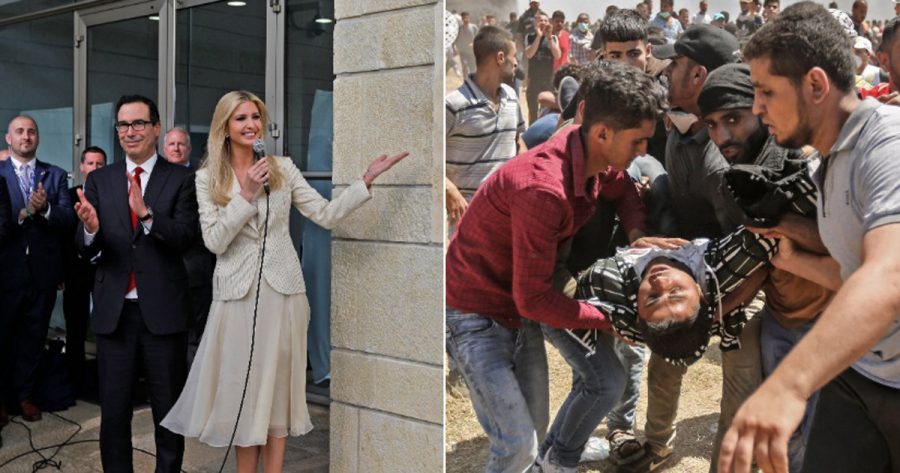 South Africa Recalls Ambassador to Israel
South Africa has recalled its ambassador to Israel, following an attack on the Gaza border which left 55 Palestinians dead and 2,700 wounded… on a day in which the United States opened a controversial embassy in Jerusalem. South Africa condemned "the indiscriminate and grave manner of the latest Israeli attack". Turkey also recalled its ambassador from […]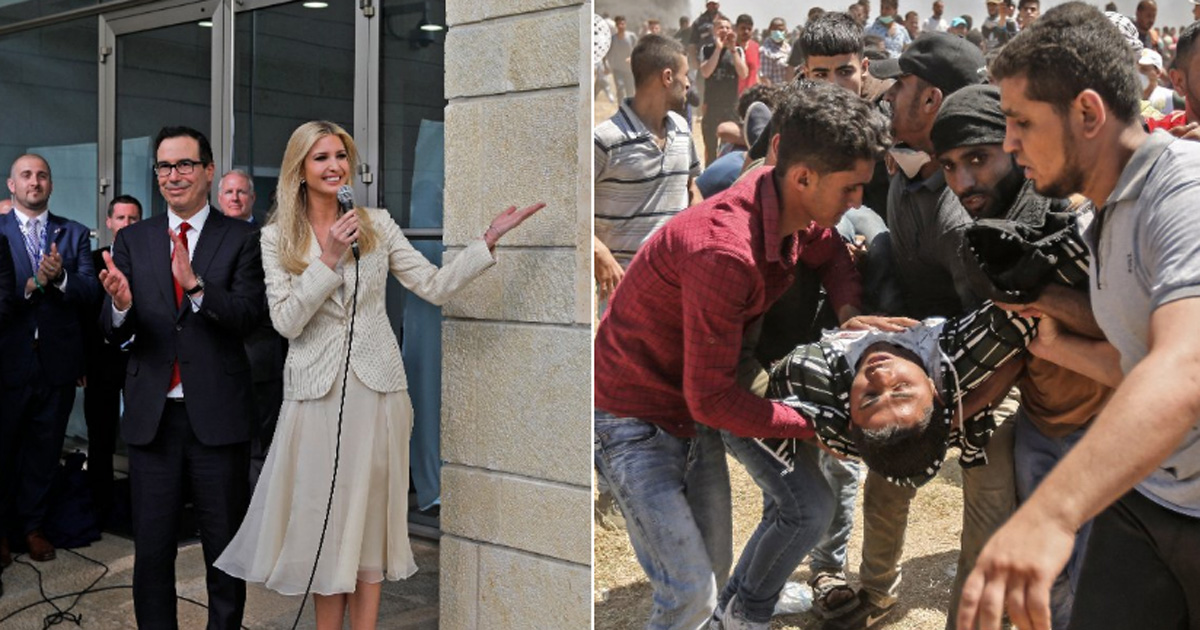 South Africa has recalled its ambassador to Israel, following an attack on the Gaza border which left 55 Palestinians dead and 2,700 wounded… on a day in which the United States opened a controversial embassy in Jerusalem.
South Africa condemned "the indiscriminate and grave manner of the latest Israeli attack".
Turkey also recalled its ambassador from Israel, as well as its ambassador in the US, saying that the US shares the responsibility with Israel for the "vile massacre", and accused Israel of committing "genocide".
According to the BBC, today was the deadliest day of violence since the 2014 Gaza war.
Israel claimed it was acting in self-defence during violence on the Gaza border. There have been Hamas-led "peaceful" 'Great March of Return' protests for the past three weeks which were culminating today and tomorrow with the 70th anniversary since the creation of Israel… and subsequent displacement of hundreds of thousands of Palestinians.
Violence reportedly erupted today as it coincided with the US Embassy move from Tel Aviv to Jerusalem… which is seen as a sign of the US supporting Israel's full control over Jerusalem. Palestinians have hoped that one day the city will be divided and Eastern Jerusalem will serve as their capital.
Israel claimed that the riots were "violent" at several locations along the Gaza Strip and that, like every country, it had "an obligation to defend its borders". Israel said there were 40,000 Palestinians participating in the riots.
Army officials claimed that it was Hamas "terrorists" who were attacked with live fire after they hurled stones and "incendiary devices", and that the peaceful demonstrators were dispersed with tear gas.
White House spokesperson Raj Shah said: "The responsibility for these tragic deaths rests squarely with Hamas… Hamas is intentionally and cynically provoking this response."
The South African Government said in a statement: "Given the indiscriminate and gravity of the latest Israeli attack, the South African government has taken a decision to recall Ambassador Sisa Ngombane with immediate effect until further notice."
SA reiterated its view that the Israeli Defence Force should withdraw from the Gaza strip and bring an end to the destructive, violent incursions into Palestinian territories.
The statement also echoed the calls made by other United Nations member states requesting an independent enquiry into the attack, with the intention to hold those responsible to account.
Left: #Jerusalem
Right: #Gaza

(Pictures taken at the same time this afternoon) pic.twitter.com/0ySzaGjQC9

— Patrick Galey (@patrickgaley) May 14, 2018
Left: #Jerusalem
Right: #Gaza

(Photos taken at the same time this afternoon) pic.twitter.com/8ZerjxRq3A

— Patrick Galey (@patrickgaley) May 14, 2018
Big day for Israel. Congratulations!

— Donald J. Trump (@realDonaldTrump) May 14, 2018
Standing next to Ivanka Trump, Treasury Secretary Steve Mnuchin reveals the seal of the US embassy, making the embassy's move from Tel Aviv to Jerusalem official https://t.co/SvMeJoDE9S pic.twitter.com/9aThAZuThv

— CNN (@CNN) May 14, 2018