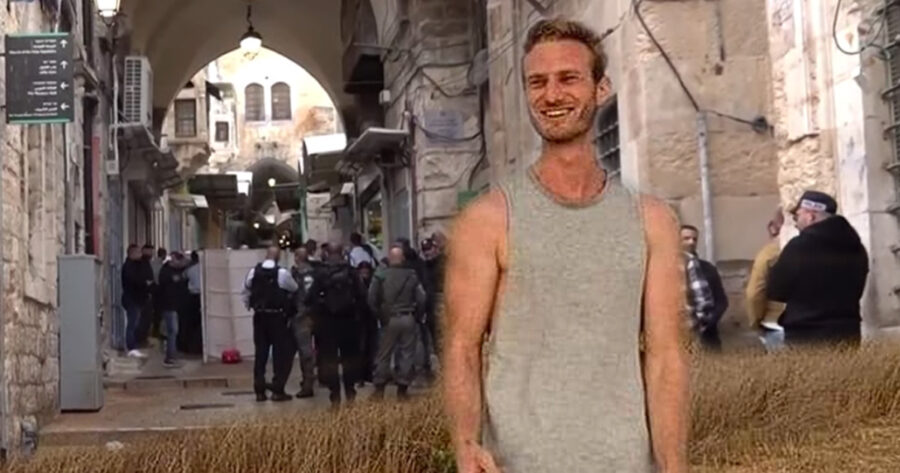 South African Killed in Hamas Gunman's Attack in Jerusalem, Israel
A young South African – Eliyahu David Kay – who recently immigrated to Israel and was engaged to be married, was tragically killed today on his way to pray when a Hamas gunman went on a shooting spree in Jerusalem's Old City. At least three other people were injured, believed to be another civilian and […]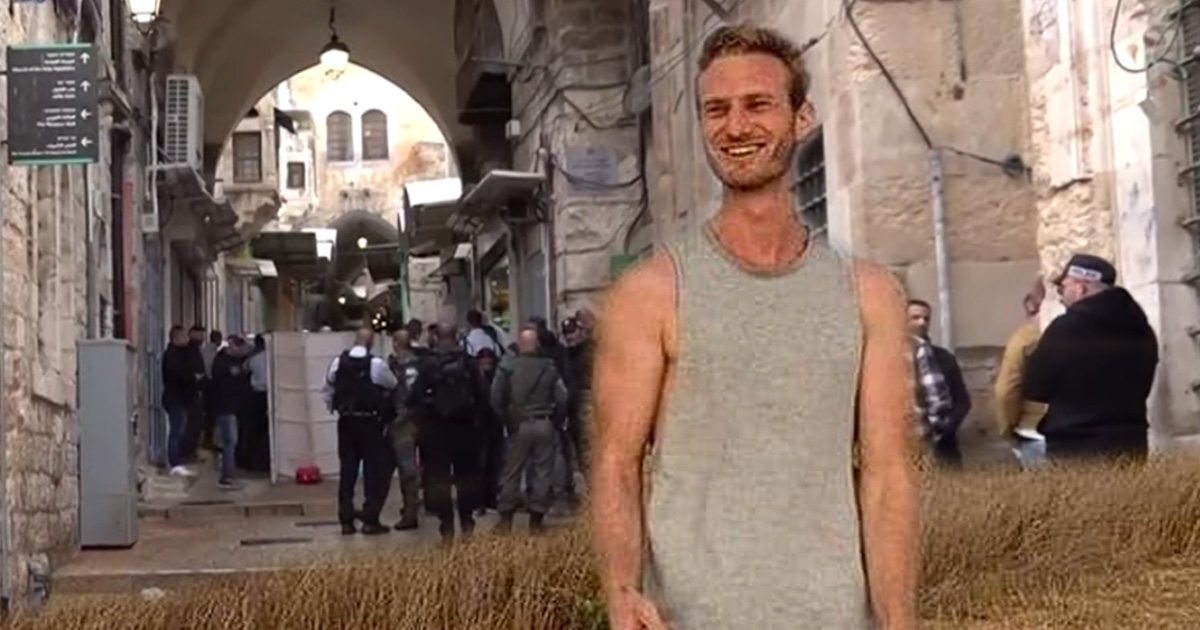 A young South African –
Eliyahu David Kay –

who recently immigrated to Israel and was engaged to be married, was tragically killed today on his way to pray when a Hamas gunman went on a shooting spree in Jerusalem's Old City. At least three other people were injured, believed to be another civilian and two Israeli police officers.

Reuters reported: "The dead civilian was identified as a recent Jewish immigrant from South Africa." The victim, who has been named as Eliyahu David Kay (Eli Kay), died from his wounds in hospital after the attack on Sunday.

According to a Danish woman, Jane Kiel (aka Jerusalem Jane), who resides in and reports from Israel, the South African had recently moved to Israel. He was 26-years-old and was working as a tour guide. (Watch video below.)

Hananya Naftali, who reports on the middle east conflict, posted a photo of Eliyahu and said: "This is Eliyahu David Kay (26). He worked as a guide at the Western Wall tunnels. He made aliyah from South Africa in order to establish family here in Israel. He was murdered today in a terrorist attack for being Jewish. ?"

According to an Israeli community page, Eliyahu was working for the Western Wall Heritage Foundation. He was a native of Johannesburg, and had studied at the Rabbinical College of Australia and New Zealand. "He was engaged to be married," said Eretz Yisrael.

A journalist from the Jerusalem Post said: "Eli Kay moved to Israel several years ago and served in the paratroopers as a lone soldier. His parents moved to Israel just this year. Friends called him 'gentle and kind'."
Brothers for Life said: "We are heartbroken for the loss of our brother Eliyahu David Kay. Eliyahu left his family and friends in South Africa and moved to Israel by himself to serve as a paratrooper in the IDF. After finishing his military service and becoming a tour guide at the Western Wall, he was killed today by a terrorist in the Old City of Jerusalem. You were a warrior in life and a warrior in death. May your memory forever be a blessing brother."
The South African Jewish Board of Deputies said in a statement that it "is shocked at the devastating news of the murder of Eliyahu David Kay, a South African man who was killed in a terror attack in Jerusalem this morning. Kay (26 years old), a tour guide in Jerusalem, was murdered by a Palestinian gunman, while on his way to pray at the Western Wall (Kotel). He later died in Hadassah Hospital.
"The South African Jewish community is reeling from shock. Our heartfelt condolences go to his parents Avi and Devora Kay, his fiancé and his family and friends in Israel and South Africa. May his memory be a blessing. Baruch Dayan Emet."
Jerusalem Jane said: "It's a heartbreaking day here in Israel. A Hamas terrorist entered The Old City in Jerusalem with an M12 Beretta and executed a young Jewish man who came from praying at the Western Wall, injuring 4 others. Another Jewish family is shattered from Muslim terrorism, I'm deeply impacted by this. A Jew murdered just for being Jewish, happens over and over…"
The gunman, who was subsequently shot dead by Israeli security forces, has been identified as a 42-year-old man who belonged to Palestine's militant group Hamas (who confirmed he was one of the leaders of their group in East Jerusalem, and have praised him). The gunman was reportedly working as a teacher at a school in Jerusalem, and was known to the police.
The man, Fadi Abu Shkhaydam, carried out his attack in a location that's significant in East Jerusalem for both Muslims and Jews – near the Al-Aqsa mosque and Temple Mount. According to the BBC, an internal security minister said the attack appeared to be premeditated – with the attacker allegedly trying to disguise himself as an Orthodox Jew -and it lasted no longer than 36 seconds as he "moved through the alleys and fired quite a bit".
The BBC said that while knife attacks are common in Jerusalem, these type of gun attacks are rare. This is the second attack in the city in four days.
The BBC also explained: "Israel has occupied East Jerusalem since the 1967 Middle East war and considers the entire city its capital, though this is not recognised by the vast majority of the international community. Palestinians claim East Jerusalem as the future capital of a hoped-for independent state."
In the last few weeks, several local and international groups have called on Miss South Africa Lalela Mswane to boycott the Miss Universe contest in December in Israel. The South African government has withdrawn its support for the Miss SA pageant, saying: "The atrocities committed by Israel against Palestinians are well documented and Government, as the legitimate representative of the people of South Africa, cannot in good conscience associate itself with such."
Eli Kay's funeral is scheduled to be held on Monday morning, in Jerusalem.
WATCH Heartbreaking attack in Jerusalem
My thoughts are with the family and friends of Eli Kay who was tragically murdered in Jerusalem this morning. Many of you in South Africa knew him personally and are reeling from the news. May his memory be a blessing. BDE. pic.twitter.com/4cY3cX75n6

— Mandy Wiener (@MandyWiener) November 21, 2021
Eli Kay moved to Israel several years ago and served in the paratroopers as a lone soldier. His parents moved to Israel just this year. Friends called him "gentle and kind" pic.twitter.com/OLfVhqZDE5

— Anna Ahronheim (@AAhronheim) November 21, 2021