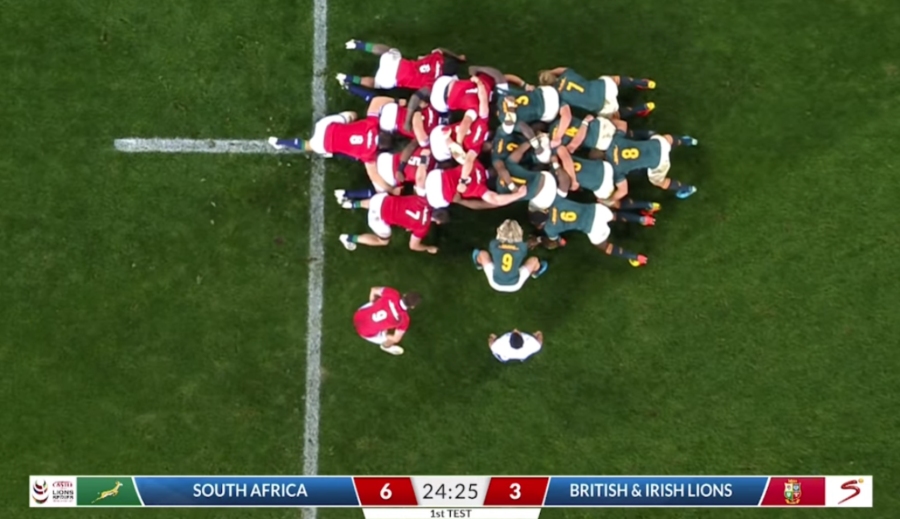 Carte Blanche Today: Sports in a Bubble, Kidnappings, Eskom and More
You can watch Carte Blanche today – Sunday 21 November – in South Africa on DStv Now or stream it overseas in most countries from 23 November if you're abroad. Here's this week's offerings: Sports in a Bubble   Playing for a national team like the Springboks or the Proteas means constantly performing in a high-pressure environment, […]
You can watch Carte Blanche today – Sunday 21 November – in South Africa on DStv Now or stream it overseas in most countries from 23 November if you're abroad. Here's this week's offerings:
Playing for a national team like the Springboks or the Proteas means constantly performing in a high-pressure environment, often spending months away from home. So imagine having to do that inside a bio-secure bubble, cut off from a world grappling with the impact of the Covid pandemic.  Now, researchers are analysing how these measures are impacting the performance and mental health of some of our top sports stars.
The pressure's always on. But for some athletes, #COVID19 has added this extra layer of discomfort, forcing teams into extended periods of training, and living in complete isolation in what's become known as the #BioBubble. (Producer: Julian Sun | Presenter: Masa Kekana)
"When you're confined to this space for days on end, completely shut off from the world, even this luxurious room can start to feel like a gilded cage" @MasaKekana speaks to athletes on the mental toll of living in a #COVID19 bubble, tonight on #CarteBlanche pic.twitter.com/jHR5VOdtOp

— Carte Blanche (@carteblanchetv) November 21, 2021
Watch the show overseas | Watch in SA on DStv Now
INVESTIGATIONS
Kidnappings for ransom are becoming an all too common occurrence in South Africa. In Limpopo, four brothers were recently abducted on their way to school by masked gunmen and returned unharmed three weeks later. Now, as criminals become more brazen, Carte Blanche investigates how a senior police kidnappings investigator also demanded a handsome payment from a victim's family for simply doing his job. (Producer: Graham Coetzer | Presenter: Derek Watts)
Presenter Derek Watts says: "A kidnapping is a heartless act that leaves a family traumatised, helpless and confused. Add a specialist cop demanding a bribe to find the victim, and the loved ones must lose all faith in the law and humanity." 
https://twitter.com/carteblanchetv/status/1460679422453981186
Watch the show overseas | Watch in SA on DStv Now
A cutting-edge custom design, completely off the grid and built in no more than 12 weeks: that was the vision sold by the developer of environmentally-friendly homes. But once the money was in, some unsuspecting buyers were left out of pocket, homeless and furious. Carte Blanche investigates. (Producer: Nicky Troll | Presenter: Macfarlane Moleli) 
Watch the show overseas | Watch in SA on DStv Now
REPORTAGE
It took Eskom six years and R8 billion to construct a railway line to one of its largest power stations, Majuba in Mpumalanga. But the line has never been used and now vandalism and alleged sabotage have rendered it unusable. So, why does Eskom claim the problems at Majuba have been resolved? (Producer: Anina Peens | Presenter: Masa Kekana)
If you're in SA – you can watch Carte Blanche on DStv Now.
If you're overseas – you can watch #CarteBlanche from Tuesdays, and thousands of other popular local South African shows & movies by subscribing to Showmax International now. You can try it FREE for 14 days. 
Carte Blanche is on M-Net & M-Net HD [101], 21 November 2021 at 19:00 & & again on M-Net Plus 1 [901] at 20:00
***
Please note: Carte Blanche is only available to international Showmax subscribers in Andorra, Australia, Austria, Belgium, Denmark, Finland, France, Germany, Greece, Iceland, Indonesia, Ireland, Italy, Liechtenstein, Luxembourg, Malta, Monaco, Netherlands, New Zealand, Norway, Portugal, San Marino, Spain, Sweden, Switzerland, United Kingdom. Not all titles are available in all territories. Showmax brings you the best South African series and movies, from the classics to the latest releases, from complete box sets to kids' favourites.