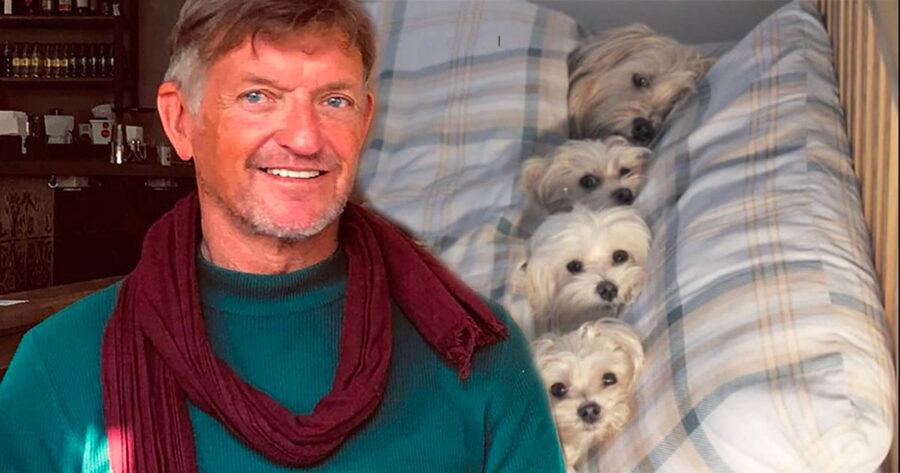 South African's 4 Furry Reasons to Remain in Ukraine, and Ambassador's Wife Updates from Kyiv Basement
South African cricket coach Kobus Olivier has become one of the human faces of the Ukraine crisis as Russia continues to pelt the country with missiles, since its forces invaded on Thursday morning. At least 198 civilians have so far been killed, according to the Health Department. Kobus' name and story have been shared worldwide […]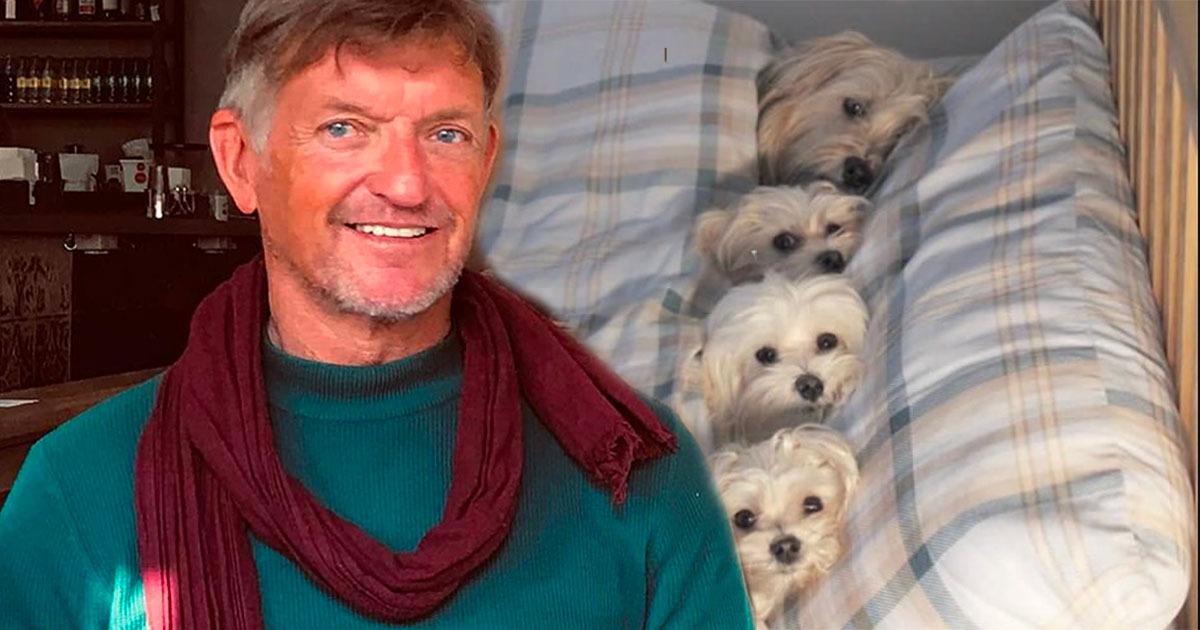 South African cricket coach Kobus Olivier has become one of the human faces of the Ukraine crisis as Russia continues to pelt the country with missiles, since its forces invaded on Thursday morning. At least 198 civilians have so far been killed, according to the Health Department.
Kobus' name and story have been shared worldwide since Reuters and the BBC published his predicament on their channels. Kobus is not only the chief executive of the Ukraine Cricket Federation (UCF), intent on remaining in Kyiv to help young Ukraine minds be inspired by the sport to dream of better days… but he is also the proud owner of four adorable dogs whom he refuses to leave behind. They're together, holed up in his apartment on the 17th floor, mattresses stacked against the windows, with enough food for one month (not that Kobus has much of an appetite right now).
As animal lovers in SA and worldwide have responded with warm messages of support for Kobus and his 'pawsome' family, Kobus said on Instagram last night: "????????????Thanks soooo very much for all the messages and prayers ????❤️❤️❤️❤️ Myself, Ollie, Jessie, Kaya and Tickey. It is helping us so much to get through this ??"
By yesterday over 100,000 fleeing Ukrainians had crossed safely into Poland (mainly women as the men are conscripted to fight), while Kobus and others remain in a terrifying situation, unable to rest as Ukraine's capital Kyiv came under fire late on Friday night. Kobus posted videos at 3am with sounds of explosions going off in his adopted home town.
"Heavy bombing, huge explosions, machine gun fire from 3 am to 3.45 am in direction on the city Center in Kyiv this morning. From 4 am till 5 am quiet. Now sporadic machine gun fire," he said, and posted a picture of him and Ollie.
Olivier – who has lived in SA, Kenya, the Netherlands and Dubai – told Reuters: "I'm coping the best (I can) under the circumstances. I'm not being brave, I'm absolutely terrified, but there's nothing you can do. It is what it is."
Olivier told Reuters that despite being scared, it is his four dogs and his dream of the Ukraine becoming an associate member of the International Cricket Council (ICC) in July, that is keeping him sane.
In fact just two weeks ago, he posted a happy photo of himself meeting with SA's Ambassador to the Ukraine, Andre Groenewald, as well as the Director-General, Ukranian Foreign Minister Advisor Pavlo Kryvonos, to discuss the inaugural Cricket Ambassadors Cup tournament for all embassies in Ukraine.
This morning the SA Ambassador's wife, Christina Groenewald, wrote a generic update for all her followers on social media, saying: "First of all, we are still safe in our basement. We were very scared last night. We slept little but it is nothing compared to what people are going through in the battle, bunkers, on the roads and at their homes. We know very little of what is actually going on. We hear sirens, bombs and shelling and know that the battle is near according to the media.
"Praying is the absolute best thing that you can do for us"
"We thank all of you for praying for us and everyone involved in this horrific war. Praying is the absolute best thing that you can do for us. Please pray for God to give ear, hear, see, listen, deliver us…. SO THAT all the kingdoms may know that you are God…. Please also pray for all our South Africans trying to evacuate or staying safe at their homes.
"We have enough food and water for now and are happy that we are all together as a family. There are also still water and electricity supply and access to the Internet/communication networks for now.
"There are no words to thank you for your ongoing prayers, encouragement and support. It is a beacon of hope in this time of peril.
"Many, many thanks and blessings, Chrisna."
South Africans Rally to Help South Africans
While Ambassador Groenewald and the DIRCO team are doing all they can to support South Africans stuck in the Ukraine, three incredible SA women have rallied together to help those South Africans who manage to get evacuated.
The three are Lorraine Blauw (based in the Netherlands), Hayley Reichert (based in London) and Kim Milner back home in SA. (SAPeople readers will be familiar with the amazing work Hayley did to help South Africans stranded abroad when SA went into sudden lockdown; and how tirelessly Lorraine worked to help SA passengers on a KLM flight that weren't aloud to leave Schiphol airport after the Omicron Covid-variant outbreak.)
The team says: "We are aware that there are still several South Africans stranded in Ukraine. We have created a Page: updates will be sent and info posted. Please like and share the page so that we can get our fellow South Africans to safety: www.fb.com/SouthAfricansUkraineCrisis/" South Africans in Europe who can offer a home to any families in need are asked to please contact them. Thank you.
UPDATE FROM KOBUS IN KYIV, SAT 26 FEB '22:
"What a beautiful day in Kyiv ? Still can't believe this is happening," Kobus wrote on Instagram, with a video of a beautiful sunny blue-skied day today. "Thanks ? ????to each one of you that have been sending me and Ollie, Kaya, Jackie and Tickey ????❤️❤️❤️❤️ these wonderful messages of support ????I am speechless and completely overwhelmed.Each one of those messages mean the world to us…
"It is really scary and one feels completely isolated being in the apartment. Most people has left my complex. Either in bunkers or left Kyiv. They can't take the ????dogs in the bunkers. It's packed and 4 dogs are too many. So we staying in the apartment. Appreciate they going to move into Kyiv in next couple of hours. Please hold us in your prayers ??from Kobus, Ollie, Kaya, Jackie and Tickey ????????❤️❤️❤️❤️ Thanks soooo much ??"
View this post on Instagram
Kobus' video at 3am:
View this post on Instagram
Kyiv, our splendid, peaceful city, survived another night under attacks by Russian ground forces, missiles. One of them has hit a residential apartment in Kyiv. I demand the world: fully isolate Russia, expel ambassadors, oil embargo, ruin its economy. Stop Russian war criminals! pic.twitter.com/c3ia46Ctjq

— Dmytro Kuleba (@DmytroKuleba) February 26, 2022