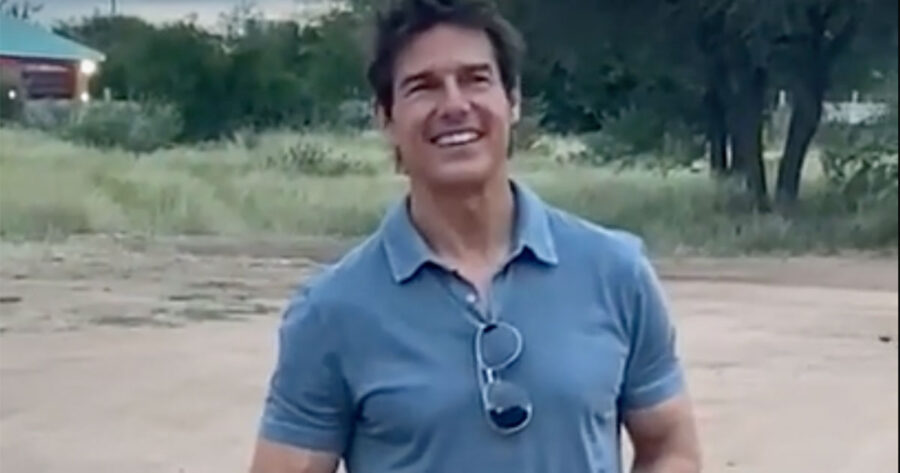 WATCH Tom Cruise Filming Mission: Impossible 8 in South Africa "Because It's a Beautiful Country"
Hollywood film star Tom Cruise told Hoedspruit residents today that he chose to film Mission: Impossible 8 in South Africa because "it's a beautiful country". Earlier this week he said how excited he was to be filming in SA, how they'd been planning it for a long time, and how "it would be nice to […]
Hollywood film star Tom Cruise told Hoedspruit residents today that he chose to film Mission: Impossible 8 in South Africa because "it's a beautiful country".
Earlier this week he said how excited he was to be filming in SA, how they'd been planning it for a long time, and how "it would be nice to live here permanently".
The love-athon between Tom and the locals has been reported around the world, with Gillian Leigh Soames explaining to the New York Post: "We are gentle bush people who tread softly on the earth and are not ones to mob, swarm or bombard (Tom Cruise). The reason why he has been so accommodating and fabulous is we have been treating him with respect as well…"
This was clear this evening as Tom grinned constantly as he said hello to at least 70 local residents who were gathered near his helipad. (The greetings have become a morning and evening ritual between the locals and Tom as he arrives and leaves from his day's filming.)
Tom can be heard agreeing with Gillian, who lives next door to the helipad, that he finds the SA landscapes and vistas breathtaking.
WATCH Tom Cruise in South Africa – filmed by Gillian Leigh Soames
After Hoedspruit, Tom is expected to film in KZN and Cape Town.
Follow @GillianSoamesLeopardQueen on Instagram! Or on Facebook.
PLEASE NOTE: This video is copyright © Gillian Leigh Soames
If you love movies and TV series, get your fix of local and international films and TV shows from Showmax!