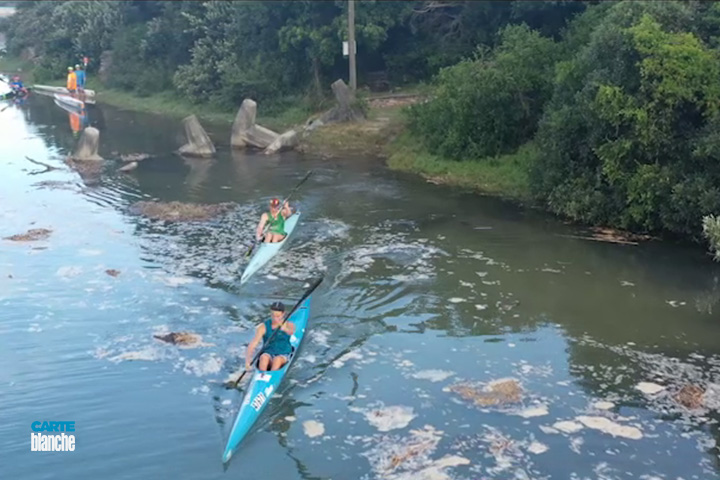 Carte Blanche: One of East London's Most Affluent Suburbs and Tourist Attractions STINKS
Eastern Cape tourism relies on the influx of sun worshipers and water sports enthusiasts to East London's white beaches and the Nahoon Estuary Nature Reserve. So, why are ageing pipes and broken pump stations leaking sewage (which stinks!) into this tourist treasure? Carte Blanche investigates… "It's unbelievable to imagine that we are in one of […]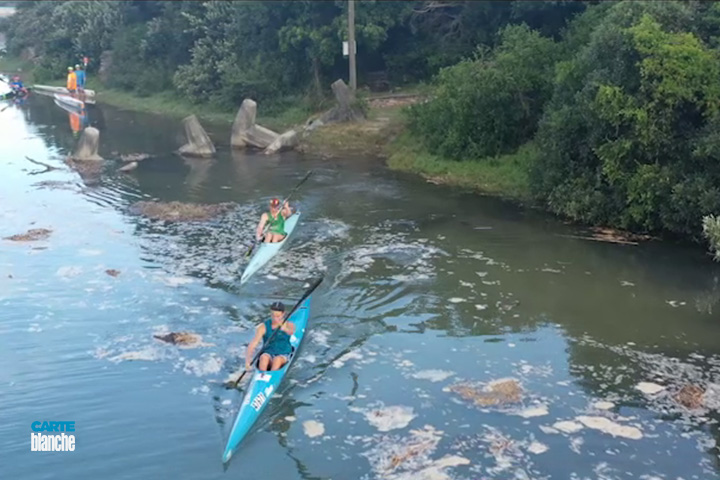 Eastern Cape tourism relies on the influx of sun worshipers and water sports enthusiasts to East London's white beaches and the Nahoon Estuary Nature Reserve. So, why are ageing pipes and broken pump stations leaking sewage (which stinks!) into this tourist treasure? Carte Blanche investigates…
"It's unbelievable to imagine that we are in one of the most affluent suburbs in East London and this is the smell you are greeted with," says Carte Blanche presenter Macfarlane Moleli, before adding: "I don't even want to breathe."
Buffalo City Municipality in the Eastern Cape is the custodian of Nahoon Estuary Nature reserve, one of the province's most spectacular tourist attractions.
With beautiful forests, beaches, natural ponds, and mangroves, this reserve should be a sanctuary for visitors to East London. But, after raising the alarm about raw sewage spilling into this pristine area, nearby residents are having to try force their municipality to fix ageing and broken infrastructure by approaching the courts.
How has the Buffalo City Municipality managed to turn the city of East London's prime coastal tourist attraction, meant for fishing and water sports, into a foul-smelling health hazard?
Macfarlane goes in search of answers tonight to find out why the Municipality is dumping sewage into the estuary nature reserve? You can watch Carte Blanche today (Sunday 27 February) in South Africa on DStv Now or stream it overseas on Showmax International in most countries from Tuesday 1 March if you're abroad. (Producer: Tarryn Crossman | Presenter: Macfarlane Moleli)
WATCH A horrid smell at Nahoon Estuary Nature Reserve
A polluted stream flows through resident Pumelele Balfour's multi-million-rand home and into the Nahoon Estuary. Swimming here is not advised… @macmoleli finds out more about what the Buffalo City Municipality's clean-up plans entail. #CarteBlanche tonight 7pm on #MNet101. pic.twitter.com/SLUpizw9nQ

— Carte Blanche (@carteblanchetv) February 27, 2022
Watch the show overseas | Watch in SA on DStv Now
Also on Carte Blanche this Sunday:
INVESTIGATIONS
It was marketed as the perfect low-cost franchise opportunity for eager investors. At just over half-a-million rand, you'd have a chance of owning a lucrative Hallal fast food business. Now the financial chickens are coming home to roost for several irate franchisees who say they were sold a pipedream. Carte Blanche investigates a trail of broken promises and empty pockets, uncovering a business model apparently launched on a wing and a prayer. (Producer: Joy Summers| Research: Laura Byrne | Presenter: Bongani Bingwa)
Watch the show overseas | Watch in SA on DStv Now
REPORTAGE
Claire Mawisa: "When our lives changed forever in 2020 – after COVID-19 was detected in Wuhan, China – bats were first to catch blame. But I wanted to know more than them simply harbouring dangerous diseases that may spill over to humans. So, I decided to go on a deep-cave journey to find out how bats may actually help us prevent the next pandemic."
For decades, scientists have predicted a highly contagious pandemic would one day ravage the world's population and crash global financial markets. They didn't know how it would start, but they knew to follow the clues. Then the COVID-19 pandemic finally proved them right. Now, South African researchers are heading into bat caves in search of crucial scientific data that could help prevent the next pandemic. (Producer: Laura Byrne | Presenter: Claire Mawisa)
Watch the show overseas | Watch in SA on DStv Now
WILDLIFE
When the COVID-19 pandemic almost destroyed economies around the world, the tourism sector wasn't spared – and neither were wildlife nature reserves. So, one group of intrepid filmmakers hatched a plan to keep their wildlife filming business afloat while still offering a Big Five experience to a global audience unable to leave their homes. (Producer: Sasha Schwendenwein | Presenter: Masa Kekana)
Watch the show overseas | Watch in SA on DStv Now
If you're in SA – you can watch Carte Blanche on DStv Now.
If you're overseas – you can watch #CarteBlanche from Tuesdays, and thousands of other popular local South African shows & movies by subscribing to Showmax International now. You can try it FREE for 14 days. 
Carte Blanche is on M-Net & M-Net HD [101], 27 February 2022  at 19:00 & & again on M-Net Plus 1 [901] at 20:00
***
Please note: Carte Blanche is only available to international Showmax subscribers in Andorra, Australia, Austria, Belgium, Denmark, Finland, France, Germany, Greece, Iceland, Indonesia, Ireland, Italy, Liechtenstein, Luxembourg, Malta, Monaco, Netherlands, New Zealand, Norway, Portugal, San Marino, Spain, Sweden, Switzerland, United Kingdom. Not all titles are available in all territories. Showmax brings you the best South African series and movies, from the classics to the latest releases, from complete box sets to kids' favourites.