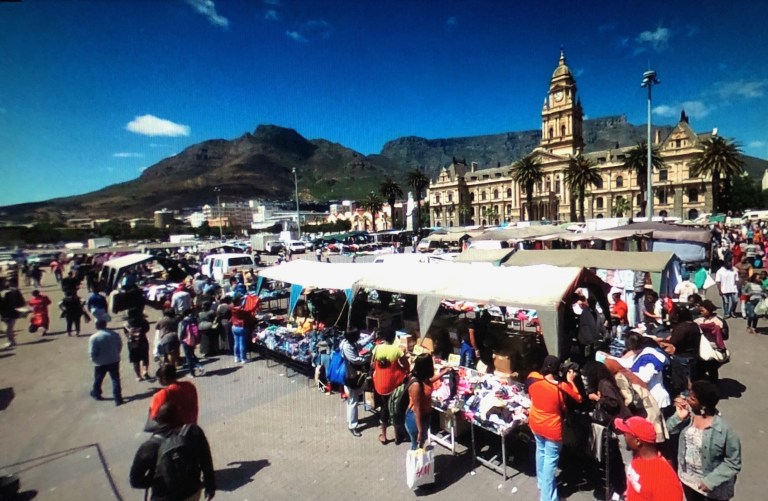 The Way We Lived: The Graffiti of Apartheid
This post will serve as a reminder of how our lives were blighted by apartheid whose graffiti was everywhere. And I mean everywhere! Also every day! It was relentless… writes author Shadley Fataar. The pictures used to represent a small selection of the many signs we were exposed to on a daily basis. A picture is worth a thousand […]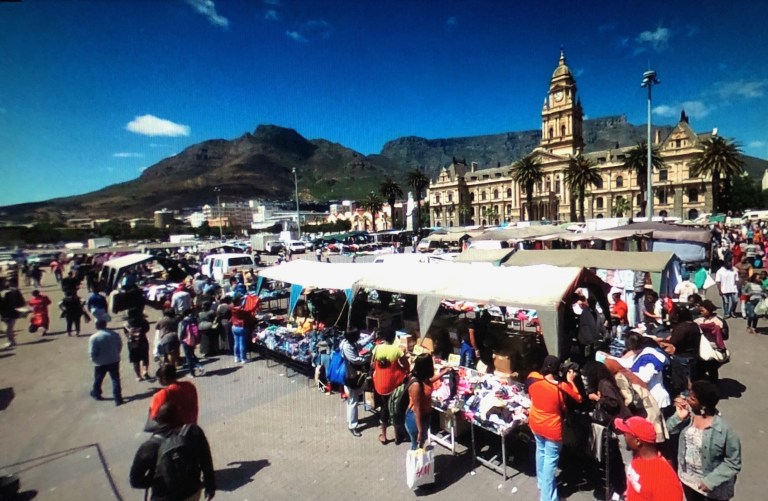 This post will serve as a reminder of how our lives were blighted by apartheid whose graffiti was everywhere. And I mean everywhere! Also every day! It was relentless… writes author Shadley Fataar.
The pictures used to represent a small selection of the many signs we were exposed to on a daily basis. A picture is worth a thousand words – judge for yourself.
My comments will be kept to a minimum. Is that a sigh of relief from my offspring? OK. Just kidding. Writer's licence allows me a word or two.
So you are one of fifty thousand people who live in Athlone. I called it the USA – United States of Athlone – which comprised seven areas with informal housing, home ownership and council housing of variable quality.
So how about you want to go to the beach?
Let us say it's the 1968 summer school holidays. You don't have a car, so you will catch a train from Athlone to Cape Town followed by a bus ride to Bantry Bay where there is a tidal pool at the only beach for Blacks along the forty-kilometre long coastline from Milnerton to Hout Bay. I meant FORTY, not four! Cape Town Blacks comprised only 80[+] percent of the population!
You are at the station, and you have to cross the line to get to the ticket office. Use the bridge or the subway? Take care now. I got a ticket for using the "wrong" one!!  A bit like driving in the wrong direction on a motorway!
So, now you have to buy your ticket and go to your platform. You guessed it. Just follow the signs!
Oops, the train's arrived!  Damn, you cannot use the first two coaches on the eight-coach train. Pity! It's standing room only in the Black coaches with empty seats in the White coaches where there are far less people.
After getting out of the central Cape Town station, you walk across the Grand Parade. It's a glorious day so you buy yourself an ice-cream shake at one of those stalls. You know you cannot just walk past the Parade without a strawberry ice cream shake from your favourite vendor especially if Fatima is there!
That's 'cos she makes the best shakes in Cape Town. Okay, she's pretty too!
….. and you slurp your way and walk on to the bus stop because you cannot find a bench that you can sit on to drink your shake.
Have you got the right bus stop? OK so far, you reckon.  Now, where's my bus? How long will I wait? You never know on weekends.
There's the bus! Oh, sugar. You need the Bantry Bay bus.
At least it's lekker warm so you enjoy the sun. May as well work on your tan, hey!
You finally get the B Bay bus. You just hate those downstairs signs that tell you where to sit – "Whites up front." So you prefer to sit upstairs where the view can distract you, and it's a graffiti-free haven. You almost want to sit there all day cos it's the only public space in Cape Town where you can be without a single sign to tell you where to go or where to sit! You almost imagine that you are overseas, not that you can afford that. At least dreams are free!
Another interesting observation is that you never saw a White face upstairs!   It's a pleasant bus drive; you feel so relaxed that you fall asleep and wake up in Bantry Bay.
The view is exquisite .The trouble is the cold Antarctic water out there – brass monkey syndrome water! [My apologies to the ladies. The guys will know.]
It's taken long enough to get here. Now, where's your beach? About the only good thing about theses signs is that they keep people employed.
Thats an interesting new sign! Do they allow white dogs?
Now that's another new sign since you were last here! An arrow in both directions. Which way to go? Where's the "other" beach?
Oh no! All around here it's "W only" beaches! You suddenly realise that you should be at Maiden's Cove. That's the only small beach you can mos go to! And it's a few kilometres away!!
By now you are gatvol of it all. Maybe you'll just take a taxi home if you can afford one, let alone find one to take you there! Probably can't afford it either.
Why not  phone Gatiepie?  He's got a car and loves driving. Hope it's working! Now, which phone booth do I use? Damn,  someone ran off with the phone in your booth! Will they fine me if I use the other one? Decisions, decisions!
But first, you need a pee. Maybe upstairs at the next building. Jesus, where's your lift? That must be an old sign – "Europeans". We're all Africans, of course!
So you walk up the stairs.  Ahh! There's a toilet. Ag no man. Enough is enough!  She can clean it, but, like you, she cannot use it either.
Perhaps you'll just do it in the dark corner over there. There's no one around. It smells like others have done the same.
Well, that was a relief. Just as well you're male. What would a woman do?
So maybe you'll just take the bus and train back home again! So much for your day at the beach. At least you enjoyed the ice cream shake. Pity Fatima wasn't there! Next time, maybe.
Hmmph. Just check out those signs across the road! They just never end. NEVER!
Yes, really! That's a Dry Cleaners! These people are something else, man.
….and there are others down the road; too many of them to count!
Okay so it's a bit blurry, but you took this one on your way home. How many signs can you see down the length of this short station – say within fifty metres, if that? 5? 6? 7? …..more? Yes, the mind boggles!
Like I said above, it was relentless!
Boerewors, sunny skies and Chevrolet? Maybe some of the time, but not for you, not today!
LEST WE FORGET!
This article originally appeared on Shadley Fataar's blog, Living with Apartheid in the Shadow of Table Mountain, Cape Town… and is republished here with his kind permission.
Read more similar articles here: shadleyfataarwriter.com