Tips to Survive Load Shedding in South Africa
If you live in South Africa, you're very familiar with the term "load shedding." If you're not from South Africa, you probably have no idea what load shedding is writes Canadian expat Phil Maloney. In a nutshell, load shedding occurs when Eskom, the government monopoly that provides the country with consistently intermittent power, decides to cut off […]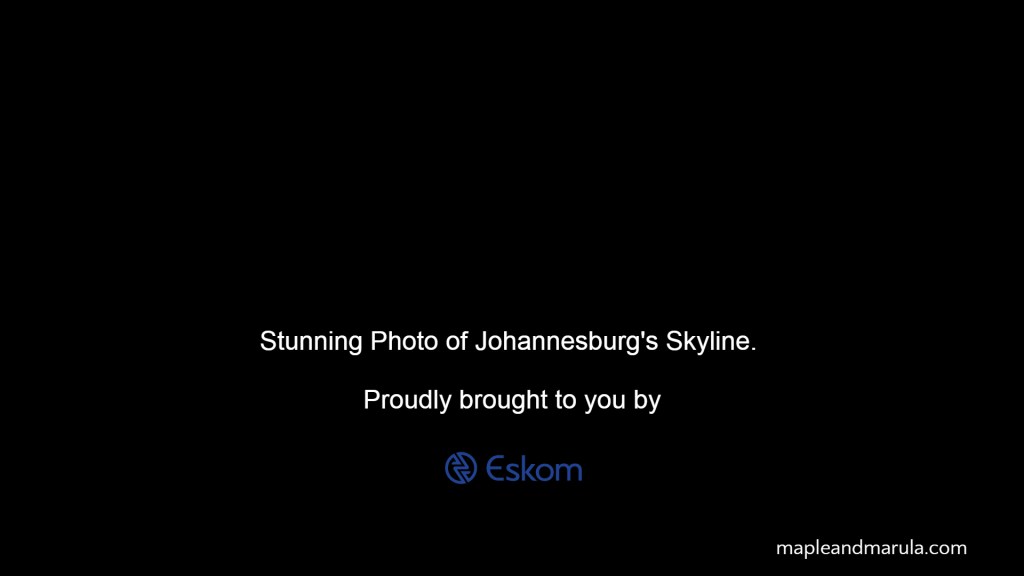 If you live in South Africa, you're very familiar with the term "load shedding." If you're not from South Africa, you probably have no idea what load shedding is writes Canadian expat Phil Maloney.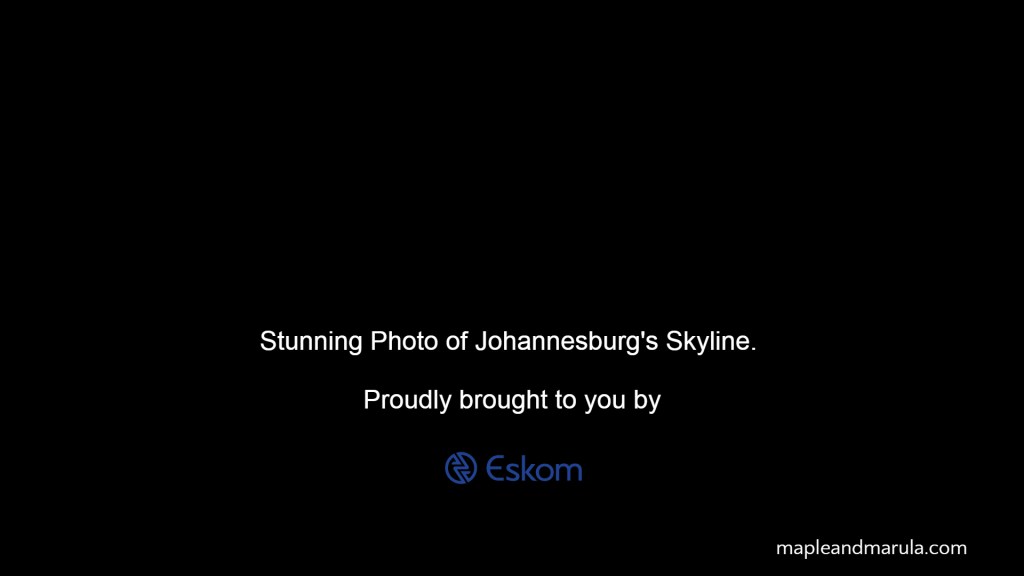 In a nutshell, load shedding occurs when Eskom, the government monopoly that provides the country with consistently intermittent power, decides to cut off electricity to various parts of the country on a rotating schedule to avoid a complete meltdown of the grid. Eskom tells us there are various reasons for load shedding, but the root causes are corruption and incompetence, which are a timeless, classic couple within South Africa's government.
We're deep in the middle of some of the most extreme load shedding the country has ever experienced (apparently stage 4 is a real thing guys!). I didn't think I had the energy to charge into a blog post about it, but I powered through! I present to you eleven handy tips to survive load shedding in South Africa:
Prepare yourself for life in the dark. Get familiar with the movie Bird Box. Practice it. Live it. Start wearing a blindfold at all times, even when you have power. Then when the lights go out, you won't even notice. And to be fair, even if you copy that scene from Bird Box and drive blindfolded using your GPS for directions, you'll still be a safer driver than 98% of the taxis out there. Which brings me to my next point…
Wrap your car completely in bubble wrap. As soon as the robots (traffic lights) go out, it turns into the Thunder Dome on South African roads.
Make several batches of electricity beforehand and seal them in plastic bags to put in the freezer for emergency use.
Copy, paste, and print out all the excuses Eskom keeps giving us for load shedding. The resultant pile of paper will burn for weeks, giving you fuel for cooking and heating water.
Have some fun with load shedding and make it a drinking game. Take a shot every time you hear President Ramaphosa or some other high-ranking government official claim they're "shocked," "saddened," or "surprised" that Eskom has implemented load shedding once again. Make sure you have LOTS of alcohol on hand.
Make an appointment with your surgeon well ahead of time to amputate one of your arms and one of your legs. When Eskom implements its next tariff increases, you'll want to avoid the rush to prepare your payment. You can store them in the freezer with your bags of electricity.
Unplug all your appliances and place them near the door in preparation for the next level of load shedding. Stage 5 is when Eskom simply comes to your house and steals everything that can be plugged in. It's better to not make a scene.
Because the television won't work, you may have to get to know your family. Approach them cautiously; they're like timid wild animals seeing a human for the first time. Keep in mind that they're just as afraid of you as you are of them.
Identify the most delicious-looking person near you and don't move from his or her side. If the power is out longer than expected and all your food in the fridge spoils, it's good to have a fresh meat supply nearby. If you really want to reserve your meal ahead of time, make sure everybody sees you put your hand on your potential target's face. You will have essentially called dibs because nobody wants to touch food that somebody else has touched. If you think it can't happen, just ask the guys from the Uruguayan rugby team in 1972.
Don't actually do number 9. I've read the comments and emails you send me, and believe me, I absolutely need to write this disclaimer.
Have a lekker braai. Eskom can take our electricity, but not our grills!
By Phil Maloney
(If you liked this post, don't forget to sign up to Phil's mailing list here so you never miss another post again! While you're at it, you can like the Maple and Marula Facebook page here, the Maple and Marula Instagram here, and follow Maple and Marula on Twitter here)