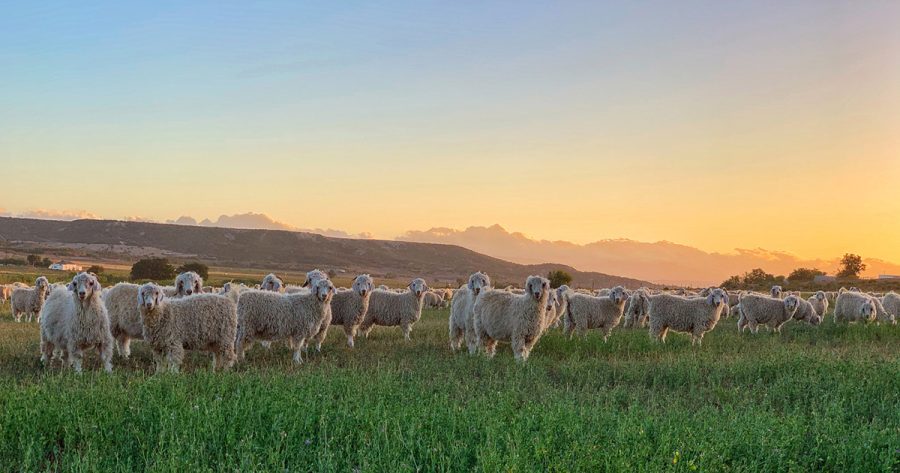 H&M Under Fire for Using Controversial Mohair from South Africa
Swedish clothing company H&M is under fire for allegedly backtracking on a promise to no longer use mohair wool. The multinational fashion giant had ditched mohair wool, along with around 70 other companies like Zara and Gap, after an exposé in 2018 from South Africa – the world's leading mohair wool producer – showed how […]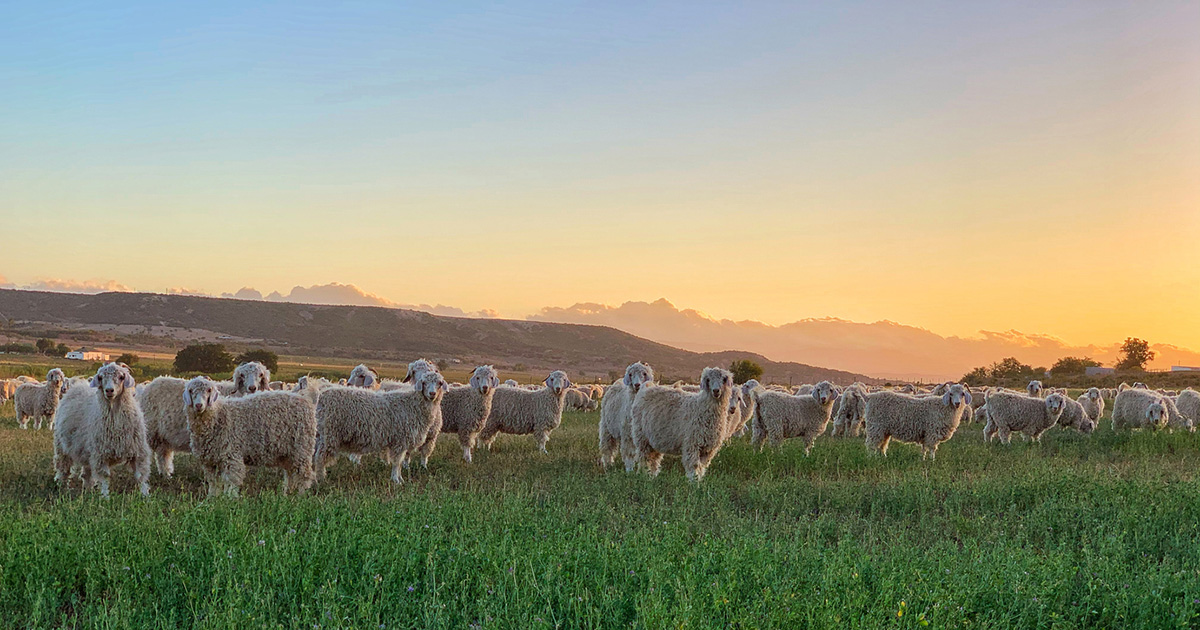 Swedish clothing company H&M is under fire for allegedly backtracking on a promise to no longer use mohair wool. The multinational fashion giant had ditched mohair wool, along with around 70 other companies like Zara and Gap, after an exposé in 2018 from South Africa – the world's leading mohair wool producer – showed how cruelly the goats were apparently treated. As customers sign a petition and boycott them, H&M argues goat farming in SA has improved since then.
The video exposé came after an investigation by PETA (People for Ethical Treatment of Animals) Asia revealed farm workers in SA dragging animals and handling them roughly with "excessive force" and sharp metal combs. PETA alleged some workers "even cut the throats of fully conscious goats, some of whom cried out" in pain and fear.
According to South Africa's department of agriculture (DAFF), SA had 12 goat farms in 2018, producing more than half of the mohair in the world. PETA said the video footage showed just some of the abuse "documented on all 12 of the angora goat farms the eyewitness visited". Based on the exposé, the NSPCA in South Africa laid charges against four mohair farmers in the Eastern and Western Cape.
After the exposé, H&M told the Washington Post: "The supply chain for mohair production is difficult to control – a credible standard does not exist – therefore we have decided to ban mohair fibre from our range by 2020 at the latest."
But, there are currently at least 14 items made from Mohair, available on H&M's website.
PETA and thousands of upset customers have accused H&M of reneging on its commitments. PETA says "gentle goats" are still being "cut up for mohair and cashmere".(According to PETA, "after goats are exploited for cashmere, their throats are slit in slaughterhouses and they're left to die in agony.")
A petition started by PETA, has already been signed by 27,000 people, calling on H&M to stop supporting this "abuse". PETA says H&M is "betraying animals and its customers by reversing its mohair and cashmere bans".
An SAPeople contributor whose sister and brother in law produce mohair, says "the utmost care is taken with their Angora goats, since they are precious and worth a lot. Babies are hand raised if the ewe cannot nurse them. They are not treated ill ever!"
H&M explains decision to reintroduce Mohair
H&M also says the production of mohair has improved since 2018. An H&M spokesperson told Aftonbladet: "The decision to reintroduce mohair into our material portfolio is a result of the introduction of mohair's animal welfare standard.
"RMS, Responsible mohair standard, is developed and owned by Textile Exchange. The standard has helped us achieve our goal of only using mohair from farms where the animals have been treated humanely."
H&M says on its website that it has a long-standing commitment to improving animal welfare in its global production chain (including the use of mohair), and has enlisted experts to develop animal welfare standards that can be used throughout the fashion industry.
H&M says: "We say a big NO to fur, and for many years we have banned the use of exotic skin, as well as any material deriving from endangered species. Since 2013, this ban also includes the use of angora wool, and since 2020, we only allow mohair originating from farms certified to the Responsible Mohair Standard. As part of our 2030 goal to only use sustainably sourced materials, we are now beginning to gradually phase out conventional cashmere."
RMS in South Africa
The RMS development process began in 2019 and was published in March 2020, according to Mohair.co.za. It encourages ethical and sustainable goat farming. South Africa's Mohair Empowerment Trust (MET) says that all ten of its Partners managed to go through the RMS auditing process and they're "happy to confirm that out of the ten existing projects, nine have passed, with one project currently in the process".
According to SA's Mohair Growers' Association (SAMGA), angora goat farming in SA, particularly the Eastern Cape, is popular because it gives high profitability, provides a regular income (goats are sheared twice a year) and mohair is used around the world because it's a natural, environmentally-friendly fibre. The farms have also played a vital role in the economic empowerment of black farmers.
"The aim is to not only promote black economic empowerment but to increase the supply of this rare natural fibre – one of the most sought-after natural fibres globally," says MET.
SA produces more than half of the world's mohair, and is "known for the exceptional quality of its mohair, as well as the sustainable and ethical way it is produced," according to MET.
PETA says RMS fails to protect goats
PETA accuses H&M of hiding behind the "deceptively named Responsible Mohair Standard", which it claims fails to protect goats from abuse.
"In fact, this standard allows workers to castrate goats and cut off parts of their ears without any pain relief and offers no protection for goats during slaughter—when workers shoot them in the head or slit their throats," says PETA.
"In addition, H&M is reintroducing cashmere into its line under cover of the absurdly named Good Cashmere Standard that it helped develop. Among numerous other failures, this standard allows untrained farmers to kill baby goats by using blunt force trauma…"
"mohair and cashmere industries cause death" – PETA
"The mohair and cashmere industries cause death. If goats don't die from exposure, neglect, or violent shearing, they're slaughtered. No sweater or cardigan is worth this suffering," says PETA.
H&M says it has joined forces with organisations such as Humane Society International, Textile Exchange and Sustainable Fibre Alliance, to make animal protection a priority in the fashion industry. (SAPeople has reached out to Humane Society International for comment.)
Social media users criticise H&M
Many angry customers around the world are leaving messages on H&M's social media pages. On Instagram, one said: "I can't believe you guys are going back to selling mohair. Such a step backwards. Doesn't matter if your mohair suppliers claim their procedure to be humane. You can never control that. I won't shop another item until I see that you will discontinue mohair."
Others are short and to the point: "No mohair. Keep your f****** promise", "#nomoremohair #stopanimalabuse #stopanimalcruelty" and "STOP USING MOHAIR. Cut the cruelty."
PETA calls on H&M to focus on vegan materials
PETA says: "Goats form meaningful relationships and strong bonds with each other and their human guardians. They've even been known to wag their tails and jump for joy when they're happy.
"H&M must protect goats and its customers by ending its reliance on misleading "humane" labels, ditching mohair and cashmere altogether as so many other retailers have, and focusing on the wonderful vegan materials it already sells. The company has already banned angora, fur, exotic skins, and other animal-derived materials, so it's clear that it can and will take action for animals when it's under enough pressure to do so."
SAPeople has reached out to South African Mohair Grower's Association for comment.
Shoppers at @HM when they realize how mohair is made 💔

Go to @HM's page & tell it to do the right thing by only using vegan materials! pic.twitter.com/EFTOnfT0la

— PETA (@peta) September 13, 2022