Waves For Change Wins the Laureus Sport for Health Recognition Award
Waves for Change has received the Laureus Sport For Health Recognition Award, a commendation from Laureus South Africa as part of their 20th-year birthday activities. The community-based organisation received the award in recognition of uplifting and investing in children and young people from vulnerable communities to help transform and create a better South Africa. Waves […]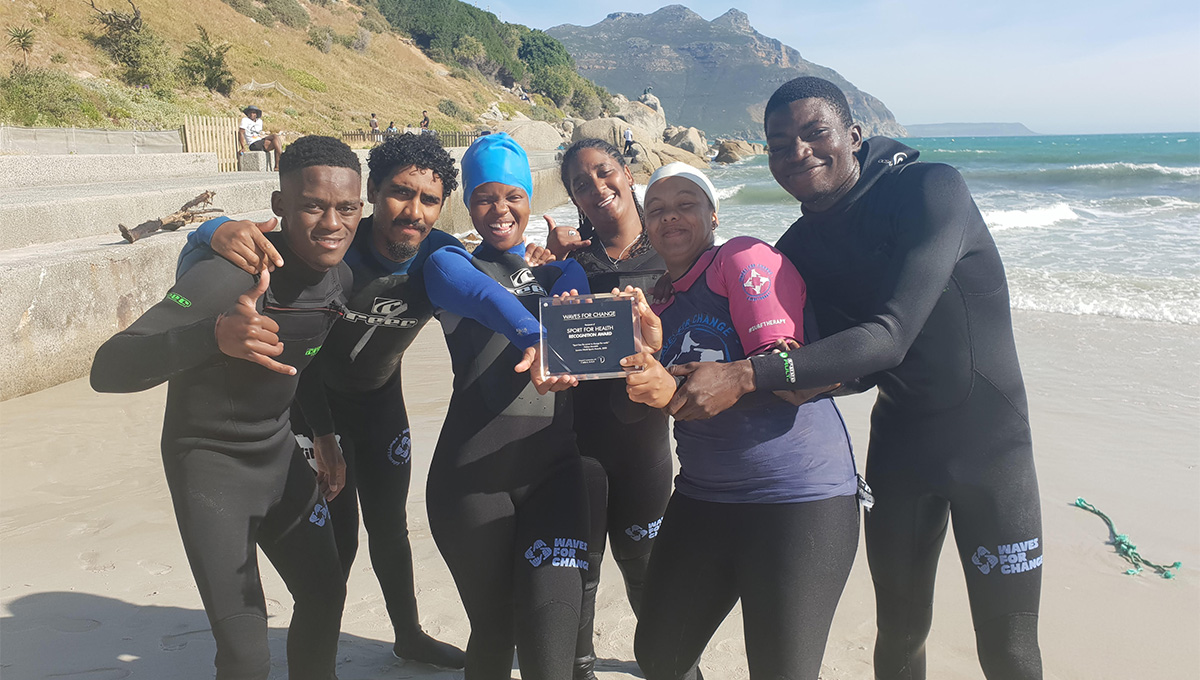 Waves for Change has received the Laureus Sport For Health Recognition Award, a commendation from Laureus South Africa as part of their 20th-year birthday activities.
The community-based organisation received the award in recognition of uplifting and investing in children and young people from vulnerable communities to help transform and create a better South Africa.
Waves for Change CEO and founder, Timothy Conibear said: "Laureus have been a fantastic partner. Since 2011 they've helped us develop and grow our Surf Therapy programmes to the point they are today – reaching 2,500 children each week across South Africa. This award is a great opportunity to celebrate our work together over all these years."
Waves for Change combines the health benefits of surfing with psychosocial education. It helps young people build protective relationships, identify emotions, and build positive future visions.
In addition, Waves for Change has five Beach Hubs and trained community surf mentors who create a safe space where children who are identified as "at-risk" are referred to find belonging, learn coping skills, build confidence, and create positive behaviours toward mental wellness.
Laureus CEO Marlene Coetzee-George said:
"This year we paused to celebrate Laureus and the collective impact of all its constituents over two decades. We wanted to be intentional in our efforts to applaud the Sport for development programmes the Foundation funds and supports for their tireless efforts to transform the lives of young South Africans. Programmes like Waves for Change bring hope through surfing in spaces where despair abounds, that alone is reason to pause with jubilation."
Laureus Sport for Good Foundation South Africa funds, supports, and promotes the use of sport as a tool for social change. The Foundation has a network of 35 Sport for Development organisations in over 100 communities, using sport in innovative ways to tackle some of society's most pressing challenges facing our youth, including poverty, homelessness, gangsterism, violence, drug abuse, discrimination, and HIV/AIDS.