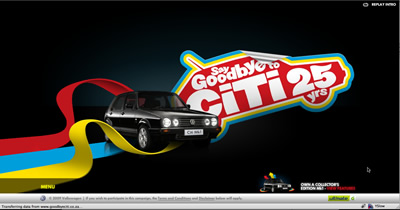 Tot Siens to the Citi Golf
Eish! No more Citi Golf. Volkswagen announced their decision last week to retire one of South Africa's most iconic cars after 25 years of production. It's been a favourite 'first car' for so many since its debut in 1984 (when the advertising tagline was 'red, yellow, blue…not green!'). But the next generation won't get the […]

Eish! No more Citi Golf. Volkswagen announced their decision last week to retire one of South Africa's most iconic cars after 25 years of production.
It's been a favourite 'first car' for so many since its debut in 1984 (when the advertising tagline was 'red, yellow, blue…not green!'). But the next generation won't get the chance to make memories with a brand new Citi Golf…although they will with a second-hand since the car famously runs forever.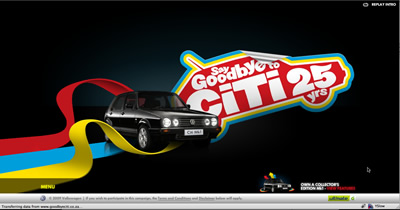 For all the fans who are clamouring to leave farewell messages on twitter, facebook and youtube – there are also those who say it's good riddance to a car that suffered so many break-ins, smelt kind of mouldy and had faulty windows and a choke that choked too much.
However the car has gone out with its bonnet held high. "In October the Citi Golf sold 989 units proving that this iconic South African Brand will remain a favourite of the South African consumer right to the end of its illustrious 25 year innings," said Mike Glendinning, Director of Sales and Marketing, VW of SA.
For those in mourning, don't miss the Goodbye Citi Tour, a road trip that will start and end at Volkswagen's factory in Uitenhage and takes in the following cities – Durban (Nov 16), Johannesburg (Nov 17), Pretoria (Nov 18) and Bloemfontein (Nov 20) and Cape Town (Nov 20).
And if you can't make it to the road trip – view the videos below – some nostalgic and some very funny:
a) making the last Citi
b) A message from the VW workers on the factory floor
c) VW MD on Citi success
d) Tammy's Goodbye to Citi
httpvp://www.youtube.com/view_play_list?p=C2B3D9F8DA8A1134