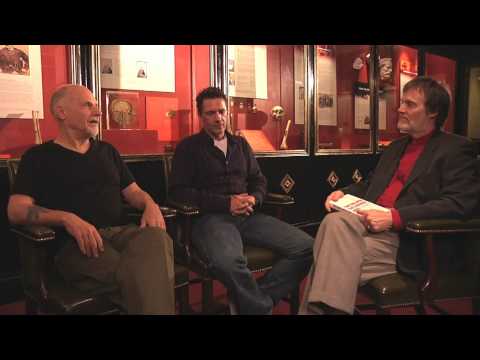 South African Writers
Ted Botha South African author Ted Botha is interviewed at the College of Physicians in Philadelphia, about his book The Girl with the Crooked Nose. Botha, who is based in New York, is interviewed alongside the subject of his book – forensic artist Frank Bender. httpvh://www.youtube.com/watch?v=rWf88RQ3q_w Bryce  Courtenay Penguin TV takes us into the life […]

Ted Botha
South African author Ted Botha is interviewed at the College of Physicians in Philadelphia, about his book The Girl with the Crooked Nose. Botha, who is based in New York, is interviewed alongside the subject of his book – forensic artist Frank Bender.
httpvh://www.youtube.com/watch?v=rWf88RQ3q_w
Bryce  Courtenay
Penguin TV takes us into the life and home of legendary South African / Australian author Bryce Courtenay. He talks  about his life, writing, passions and inspirations in this Bryce Courtenay mini-documentary; as well as about his new book The Story of Danny Dunn.
httpvh://www.youtube.com/watch?v=hCP-7hKmhn8