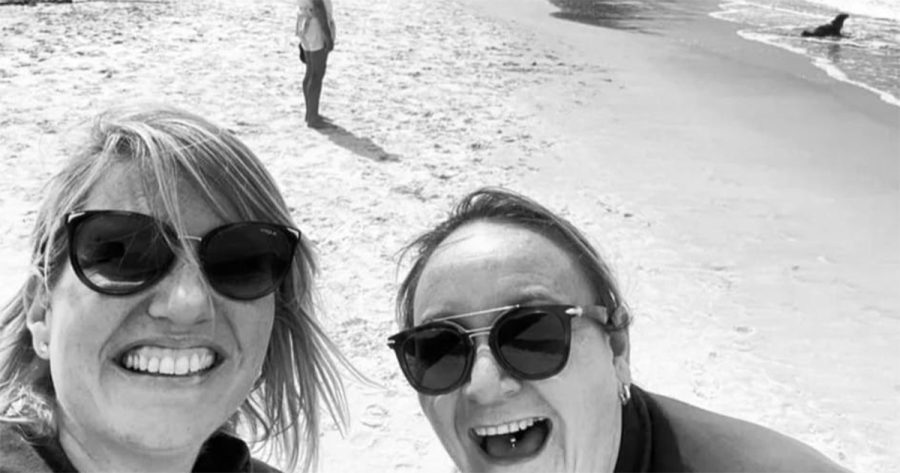 Victims of Seal Attacks in Fish Hoek Alert Others and Reveal Human Inflicted Wounds Hurt More
Two women in South Africa were separately and uncharacteristically attacked by a seal on Fish Hoek Beach, just over three weeks ago. One was on holiday from Johannesburg, the other a local Capetonian. Neither one provoked the seal. But both have suffered not just physical injuries, but emotional wounds as well… from social media attacks […]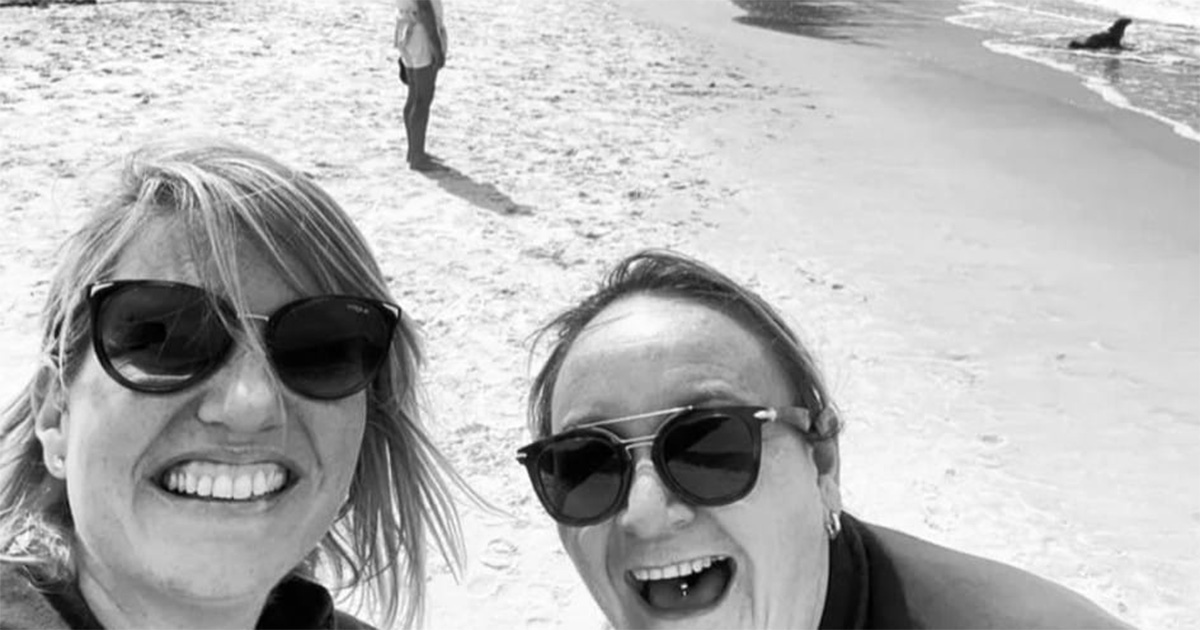 Two women in South Africa were separately and uncharacteristically attacked by a seal on Fish Hoek Beach, just over three weeks ago. One was on holiday from Johannesburg, the other a local Capetonian. Neither one provoked the seal. But both have suffered not just physical injuries, but emotional wounds as well… from social media attacks by pious and ignorant online bullies.
Fortunately both women – Debbie Hendrikz and Katharine Liese – are Proudly South African and have found a way to be positive and count their blessings. But they have also been honest, speaking from the heart, about the impact of words people throw from behind the safety of their computer screens; and in the hope that their message can help others be a little more cautious when they spot a seal on the beach.
In a post titled "ABCs", Debbie said: "How precious the goodness and kindness of people and how cruel and insensitive others are. It has been three weeks since I was attacked by a seal on the beach; and then by some humans.
"I am still mending from the wounds the seal inflicted. Yet, the horror of it was easier to deal with than that of what was posted on my community page straight after. It is that which hurt the most!!! I was honestly shocked and disappointed to the core how many people went into accusations, blame and criticism without facts. Perhaps you think I am oversensitive but some 'witty comments' were simply not funny. And this even before the video was distributed and went viral."
Debbie was attacked early in the morning, around 06h30, as she went for a regular sunrise swim with her swimming group; and Katharine was attacked "by what we think is the same seal on the same beach the same day. Her attack happened just a little further from where mine was," Debbie told SAPeople.
"I was rushed to Emergency as I was bitten all around my wrist and was having an allergic reaction to the seal bite," she says. A week later, life-threatening septicemia set in and Debbie was rushed into theatre. She spent five days in hospital.
"I have lived in Fish Hoek for almost 20 years. Although I know seals can bite I had never known anyone to have been bitten," she says. "Another lady had a similar attack in Kommetjie a month prior to ours. I don't know her name but heard she was hospitalised, went home and then needed to be hospitalised again. » Three Cape Town men in Kommetjie last year said they felt "singled out" by a leopard seal that attacked them.
Debbie says she has frequently seen seals on the beach and always keeps a reasonable distance. "Usually they are friendly creatures, but this one was acting out of normal seal behaviour."
Debbie recalls the incident, saying: "I did not provoke or antagonise the seal in any way. It came out of the water, I retreated, bent down to take a photo of the starfish (first time I have seen one on that beach).
"The seal was basking happily in the morning sun… and then just totally changed its mood and targeted me. I knew to keep it from getting my feet. I was very fortunate to get away.
"The water puddles under the sand give way in that low, low tide and that is why I fell (as can be seen in the video.) Besides that I broke my foot earlier this year and it's still somewhat weaker than normal."
Of the bullies, Debbie says she knows "there are loads of good people" and "knowing I did nothing wrong and that a healthy awareness and warning needs to go out, helps me not concentrate on the bullies."
Debbie saw the video early on and says although it was difficult to watch, it helped her "stop replaying the recurring memory of the angry seal racing eye to eye towards me as its prey".
WATCH Terrifying moment that the seal attacked Debbie
The response to the video was shocking. Debbie wrote afterwards: "I knew some people would ridicule me yet never expected the extent of it. Never thought it would be made into a ridiculous senseless racist meme. I never thought someone would add voice sound to the clip and say "go get her, go get her, you are almost there." I never thought a youth leader would make a tiktok clip and add a song that belittles an experience that could have cost my life. Where is integrity? Are people so de-sensitised, without insight?"
But having said that, Debbie is ready to move forwards and is "choosing to be better and not bitter".
She says: "Just expressing what happened in hope that people reconsider their comments on social media. I don't want to name anyone as that is of no use. People can choose to change. Be better. Including me."
She has also thanked all the good samaritans – friends and strangers – who stepped up to defend her when she couldn't… "especially some youths that went on a kindness campaign on social media. My heart is full. Thank you to each person that said a prayer for me while I was in hospital fighting the septicemia and whatever bacteria/toxins from the seal bites.
"Thank you to each friend, family member (especially my folks), hospital staff, doctors, scientists, nurses and strangers that helped me through this. I have been showered with caring messages, humbled by meals dropped off, flowers & spoils. Everything is appreciated, from driving me to wound-care, racing me to emergencies twice, trying to get me to eat when I was so incredibly nauseas those first two weeks, to looking after my class while at the doctor, running an errand for me to listening to me when I needed to vent.
"So much learnt and so much to share. So much to be done. Some things in this world are just not right and it takes each one of us to stand up against the wrong.
"I couldn't care less if anyone laughs at me falling or running backwards. I know what I know. Fight flight and freeze all at once. I got away really lucky. It didn't get my feet. That was my survival mode. I was never going to outrun a seal on its territory with the pockets of water under the sand that gives way at that low low tide with a recently broken foot. I knew if it got my feet it would be my end. I got away lucky."
She says that particular seal had swum between her and other swimmers before in previous months. "Its unprecedented behaviour needs further research and the researchers need our support. I am glad that scientists have the video to help with their theories. As one said to me, "Quite frankly, if it wasn't for the video people wouldn't believe you that it attacked as it did." Another expert said they daily come into far, far closer contact to seal colonies than I ever did.
"I don't want to create panic regarding seals but glad that there is an awareness, even if it came at the cost of me being mocked. I am glad it was me and not a child. A child with my injuries… I don't want to even imagine."
Talking to her followers, Debbie said: "For those that don't know, another lady (Katharine) was more severely attacked a few hours later. Neither of us provoked the seal. There have been other incidents too. I stand corrected but apparently there have been more seal attacks in the last six months than in 20 years. Why? We need to ask this for the sake of safe beaches and for the sake of ecology in our oceans. What are we putting into it? Is it really a natural phenomenon? We need to ask ourselves these questions and be part of the solution.
"I won't share the pics of my bite marks as it is deemed too graphic. I was fortunate to have the seal bite through two layers; my jersey & a thick swimming toody. A bracelet that a dear friend gave me two weeks prior to the incident possibly saved another bite hitting my artery."
Katharine Liese, who was attacked later the same day, can relate more than anyone. She responded to Debbie's post saying: "Such love Debbie Hendrikz. The dark side of humanity is a frightening thing but we are here to tell our bizarre tales and to walk into this next chapter bravely ?"
Katharine told SAPeople she is still in Fish Hoek recovering from her injuries. "I was in Fish Hoek on a short holiday. I am recovering here until I'm able to fly."
She credits Fish Hoek Surf Life Saving for their brilliant response in helping her after the attack.
In a post on 11 October, Katharine shared a photo taken seconds before the seal attacked her. She said: "Life can change in a moment. This was taken 1 minute before mine did. But I am waking up at home in Fish Hoek today ready to start the next chapter of my life…"
Katharine shared this poignant poem:
24 September to 10 October 2022
1 unprovoked attack by a seal
1 wrestle in the sand for my life
1 moment of superhuman strength
1 friend who saved my life
1 escape up the sand
1 shredded pant walk on Fish Hoek beach
1 gate crashed braai of the life savers on Heritage day
1 triage in the medical unit at the Fish Hoek Surf Lifesaving Club
1 ambulance ride
1 emergency room admittance
17 days in hospital
1 plastic surgeon who guided me safely through the journey and shared with me what I could handle when I could handle it
2 anaethetists who comforted and talked me through my terror
3 anaesthetics
12.5 hours of surgeries
3 recovery theater sisters who held my hand and reminded me to breathe – in through your nose, out through your mouth
3 porters who ferried me to where I needed to go and made good jokes to keep me smiling and calm
23 impact sites on my legs and hands
20 rabies immunoglobin injections into the wounds
4 rounds of rabies vaccine
2 skin grafts
1 false thumb nail
4 drips
17 2am anti-clotting injections
6 hours of Physio
4 sessions with the OTs
2 shotgun finger guards
1 thumb sock
3 wheelchair rides
7kgs lost
"Mrs Bam, Mrs Jansen, Mrs Farran, Mrs Nelson, Mrs Barns, Mrs Bedford, Mrs Jacobs – my darling ward mates who kept my spirits high when days were dark and saw more of me than they ever needed to see
"Sister Jean, Sister Pam and their teams who tended to me with such grace and sat with me in the dark at 3am when I cried in my sleep.
"Unathi and Zanele who bathed me and washed my hair with such grace, humility and respect. Those bathroom sessions will forever remain a time for me when humanity and kindness overruled everything else.
"Cheney, Aaron and Keegan who brought me amazing food and tea everyday with such a smile and snuck me fruit platters in the afternoon as a spoil.
"A brother and sister who called every single day and rallied to get me what I need.
"Kennels who extended Eva's stay without question, discounted it for me and send videos and pics of her while I'm away.
"Flowers and treats and a constant stream of messages from Kenya, Austria, UK, Jhb, Durban, CT, NZ, Australia, USA, Zambia and many other places around the globe
"Friends who flew down from Jhb and left their husbands and kids and dogs and work and lives to be with me, friends who added me to their CT holiday schedule and popped in over the Loeries visits, who brought their children into the ward illegally so I could see their magnificence and just be awash with cuteness and discuss the merits of becoming a seal woman. Sister in laws who are coming from Zambia to care for me down here while I need help
"Countless friends, colleagues, business associates, old work mates, longest friends, friends mums, friends sisters and brothers, old flames checking up, visiting and messaging and sharing love.
"An incredible boss and our business CEO who checked in and supported me with words of encouragement. A leadership team who checked in all the time. A Manco who rallied and slotted in where needed.
"An incredible team who just stepped in and ran work stuff without a faulter. Taking everything on with no question.
"So much to process
"Overwhelmed
Grateful
Humbled
Alive"
Debbie's advice after her experience is: "Live life to the fullest, have fun. Forgive, reset, be kinder. Mercies new every morning."