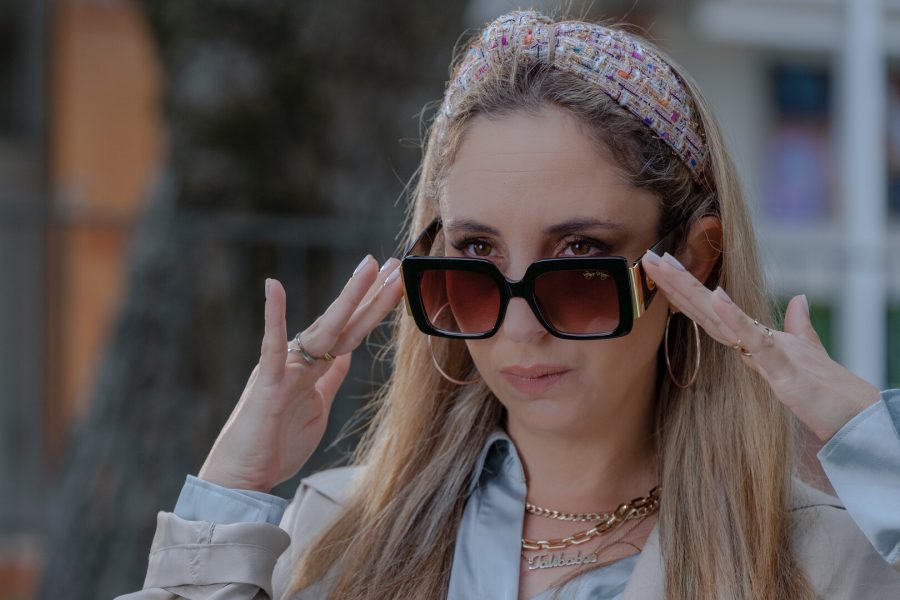 WATCH Trailer for Tali's Joburg Diary, Just Released
Everyone needs a laugh these days, and here's the trailer for the perfect TV series to deliver – Tali's Joburg Diary, the hilarious third instalment of the first ever Showmax Original – named SA's Best Comedy for two seasons in a row at the SAFTAs. Showmax just dropped the trailer – showing Tali trying to […]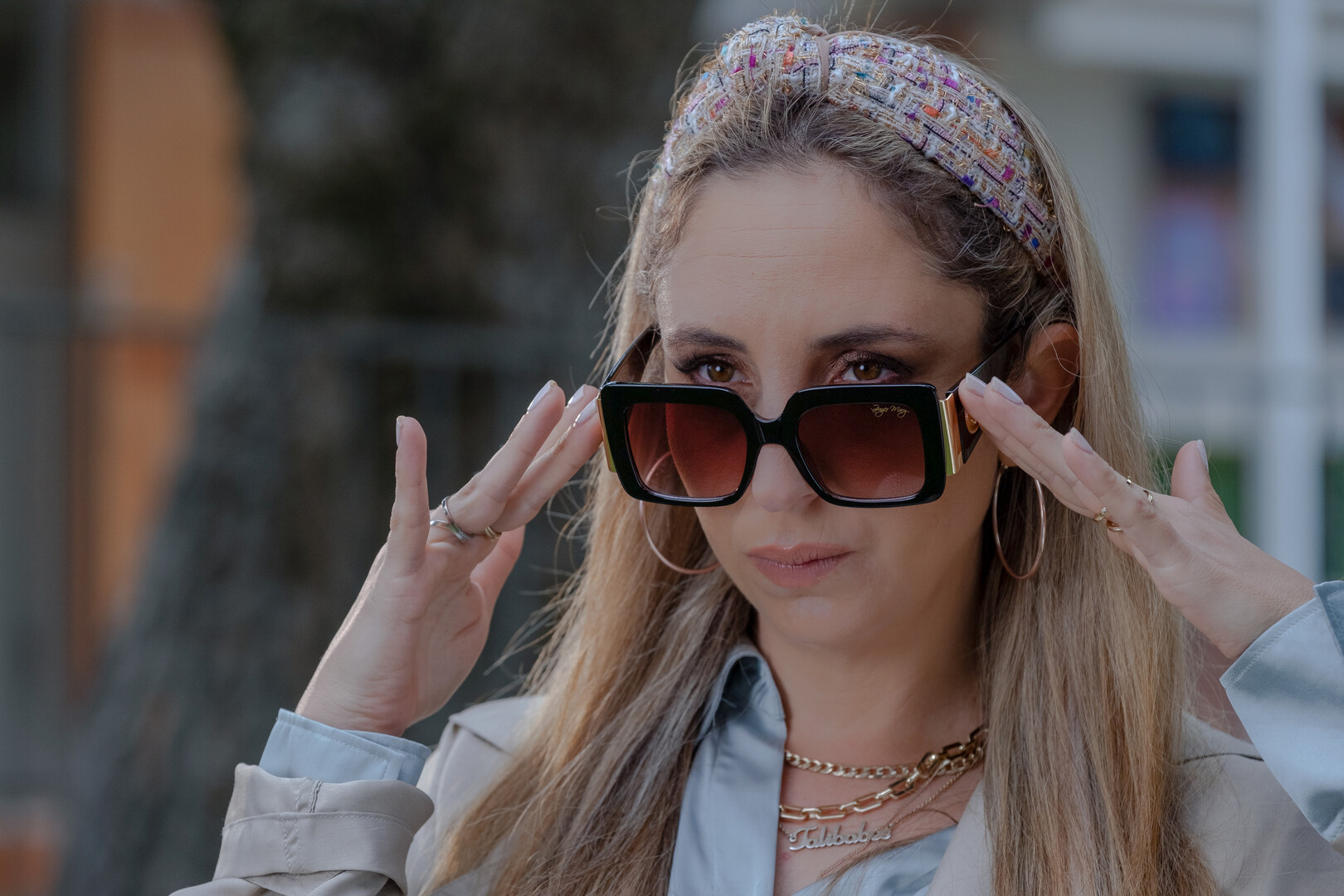 Everyone needs a laugh these days, and here's the trailer for the perfect TV series to deliver – Tali's Joburg Diary, the hilarious third instalment of the first ever Showmax Original – named SA's Best Comedy for two seasons in a row at the SAFTAs.
Showmax just dropped the trailer – showing Tali trying to live on a budget, post-Covid. Watch below. Tali's Joburg Diary premieres first on Showmax on 18 November 2022, with new episodes every Friday.
If the trailer is anything to go by, a lot has changed in Tali's world: post-Covid, her credit cards are bouncing, her electricity is getting cut off. She even has to consider getting a job. She has no choice but to move back to Jozi. Yes babes, Tali is coming home. Economy class. What. The. Actual.
As Tali, Julia Anastasopoulos (aka SuzelleDIY) has won the SAFTA for Best Actress In A Comedy for two seasons in a row, with her co-creator and husband, Ari Kruger, winning Best Director for both seasons (shared with Daniel Zimbler for Tali's Baby Diary).
If the first season was inspired by their wedding and the second by their experience of pregnancy, Tali's Joburg Diary is inspired by the couple's experience of preschool. "There are so many funny dynamics at play at preschools, from the idea of a class mom to the class WhatsApp group, from art auctions to parent-teacher meetings," says Julia. "We've definitely tapped into that."
WATCH Tali's Joburg Diary Trailer
The trailer gives fans their first glimpse of the three key new faces this season: newcomer Troy Davy as Tali's son, Jayden; Ndoni Khanyile (When We Were Black; host of Innovate Africa and earthrise on Al Jazeera) as Little Angels Hyde Park principal Barbara Bhembe; and Naledi Award nominee Sharon Spiegel Wagner (Bedford Wives) as Monique the Beak, the reigning Class Mom.
As the saying goes, "Never work with animals or children". But fan favourite Glen Biderman-Pam (Rael Rosen) says working with kids wasn't as bad as he feared.
"None of my family have kids. I don't have kids. So I've not spent this much time with children in my life," he admits. "But it's been so funny working with kids because they have no idea what's going on. They don't even know when we're rolling. They don't know what they're really doing. It's been fascinating improvising with them, because literally they will say anything. Like, you ask them, 'What did you do last Thursday?' And they say, 'I went to Australia' when they clearly didn't go to Australia because they were at school. Or, 'Who pushed Jayden on the swing?' And they'll say, 'Ronaldo,' and then you have to go with that. And that's much more creative than what I get from some of my cast mates."
Anton Taylor is also back, after being nominated for a Best Actor SAFTA this year as Tali's long-suffering husband, Darren. This season he's grown a beard – and a vegetable garden. "If lockdown taught me anything, it's that we need less," he says in the trailer – to Tali's obvious dismay.
Kate Normington, who won the 2022 Best Supporting Actress SAFTA as Tali's mom, Michelle, also returns. "Let's face it, Michelle is always having a bit of a midlife crisis but she takes it to an extreme in this season, trying to relive her glory days in musical theatre," says Kate.
"She loves having Tali around because it's never boring and, you know, in a strange way, Michelle can act out when Tali is around, because she's basically the child and Michaela and Tali are her parents. It's hugely dysfunctional, but really good for comedy."
Kate Pinchuck, who was nominated in the same category as Kate Normington at the SAFTAs as Taryn, is also back, fronting Rael's new real estate business as his partner now that GoldProp has dissolved. "She's not very good at it, obviously," Kate laughs.
Also look out for Lucienne Bestall as Tali's assistant, Ashley; Guy de Lancey as Tali's father, Les; and Julia's real-life sister, Stephanie Anastasopoulos, as Tali's sister Michaela, not to mention Coconut Kelz, who gives Tali a Joburg makeover this season to help her dust the Cape Town off her. Ndobni says:
"When you've had a long day, Tali is always wonderful. You can't help but laugh; you can't help but smile. It's just so light and fun, with great performances. This season Tali has left Cape Town behind and she's now in the big city, in the City of Gold. You know things always step up when you get to Joburg. So people should definitely watch this season because it's all the characters that you love, back for even more craziness. It's the Tali that you love – just more."
WATCH the Tali Series, Even if You Live Abroad!!!
Tali's Baby Diary was jointly the most awarded production overall in 2022, winning five SAFTAs including Best Comedy. Rewatch it (and Tali's Wedding Diary) on Showmax while you wait for Tali's Joburg Diary to premiere on 18 November 2022, with new episodes every Friday. (Subscribe to Showmax now and get two weeks' free!)
Follow the social media conversation:
#TalisJoburgDiary