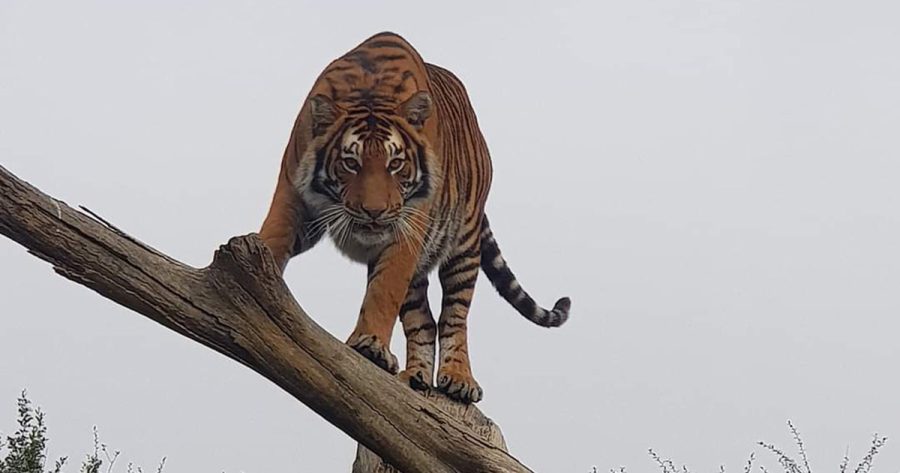 Wild Animals Should NOT Be Kept as Pets, Says World Animal Protection in Wake of Tiger Tragedy
Following the tragic killing of captive tiger, Sheba, that escaped from a private farm near Johannesburg in South Africa over the weekend, World Animal Protection (WAP) has reiterated that « wild animals are not pets and should not be kept as such ». Edith Kabesiime, Wildlife Campaigns Manager at World Animal Protection says: "Sheba the […]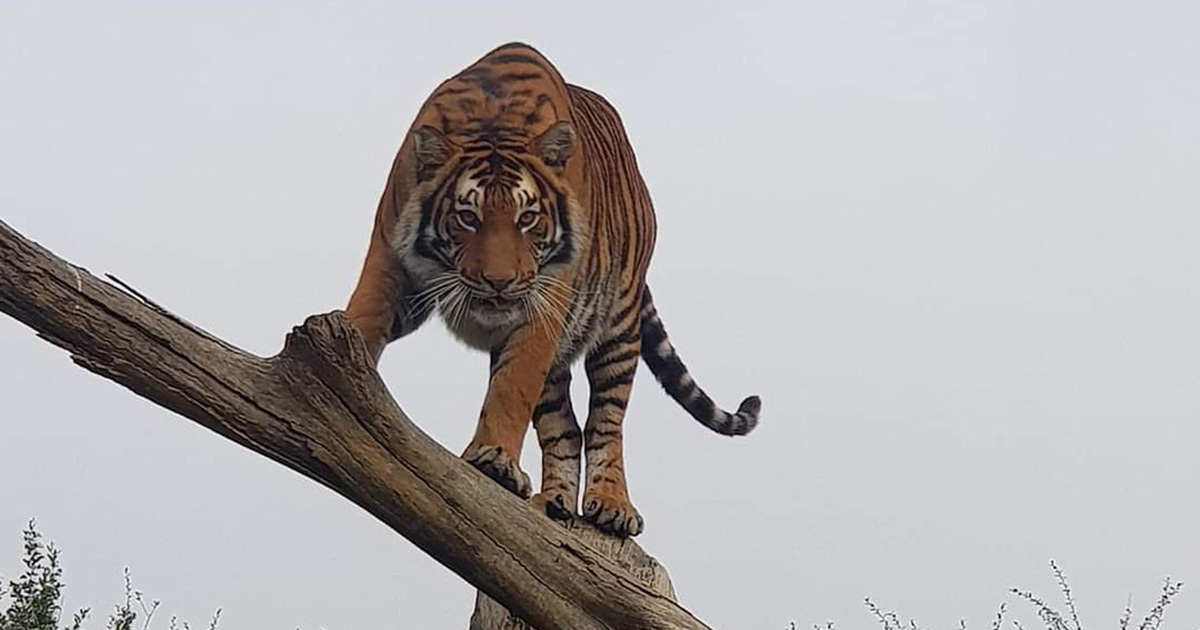 Following the tragic killing of captive tiger, Sheba, that escaped from a private farm near Johannesburg in South Africa over the weekend, World Animal Protection (WAP) has reiterated that « wild animals are not pets and should not be kept as such ».
Edith Kabesiime, Wildlife Campaigns Manager at World Animal Protection says: "Sheba the Tigress's life has been ended prematurely due to human actions that would have totally been avoided. »
She said wild animals should never be kept as pets. « They have specific needs and behaviors that are difficult to meet in captivity. They are sentient beings and have a right to a wild life. We call upon the Republic of South Africa through the Department of Forestry Fisheries and Environment to reconsider their captive wildlife policies and adopt laws that do not promote animal cruelty and exploitation especially now when they are reviewing their lion farming policies."
As revealed in a Carte Blanche investigation just a few months ago, there are a number of tigers being kept privately in Gauteng (including in Benoni, Boksburg, Springs and Brakpan). In fact, the demand for wild pets is rising in South Africa, fuelled in part by cute online animal petting videos and the misconception that they can be fully domesticated, an animal activist told Carte Blanche.
Although tigers are not native to Africa, there are breeding facilities that supply tigers to zoos abroad. There are also wildlife sanctuaries housing tigers that have been abused in zoos, and there are private owners.
Carte Blanche said that when certain conditions are met, there are « no public health bylaws in the City of Ekurhuleni preventing anyone from keeping a wild animal in their own backyard. » (Watch more below.)
World Animal Protection said today that « wild animals kept in captivity experience cruelty and suffering. Most are often kept in small cages and may not have access to adequate food or water as would have been in the wild. Hence, they are always on the lookout to escape. »
Sheba and her male companion (who was caught and relocated to a wildlife sanctuary soon after they escaped) appeared to have been very well cared for and loved, according to experts who had visited the property before. The animals escaped on Saturday morning, after the fence around their enclosure was allegedly deliberately cut, according to a representative of the local policing community. Sheba was euthanised in the early hours of this morning after she ventured too close to some homes on a farm, and killed a domestic animal. Sadly, darting her – which had been the aim – was not possible at that moment.
World Animal Protection says: « An unknown number of tigers, alongside an estimated 8000-12000 African Lions continue to languish in several captive facilities across South Africa, exploited for entertainment and slaughtered to supply bones to China's Traditional Medicine industry. Wild Animals should not be kept in captivity to be exploited for commercial gain. It is cruel and inhumane. »
WATCH CARTE BLANCHE: There's a tiger in my backyard!
If you live abroad you can watch Carte Blanche on Showmax International (most countries).
WATCH Tiger attack victim speaks on mauling