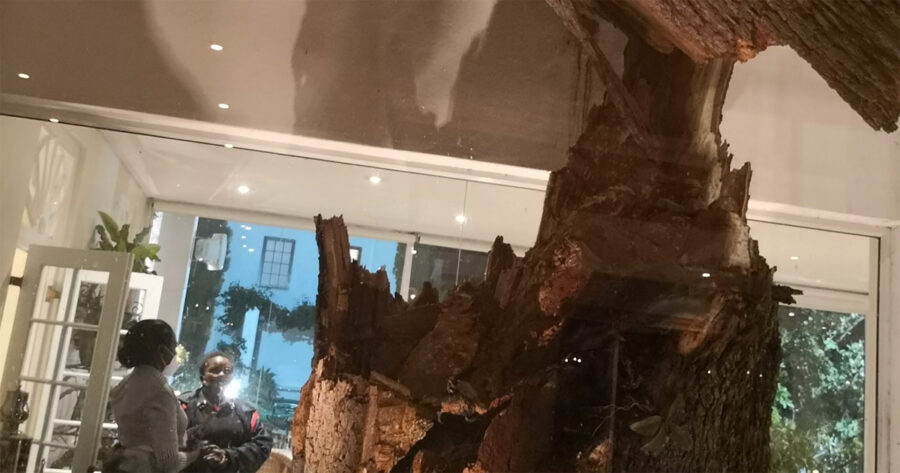 Wind Knocks Tree Down at Cape Town Restaurant While Helen Zille Dining
A romantic birthday dinner for Helen Zille turned into an 'adventurous celebration' on Tuesday evening when strong winds in Cape Town, South Africa, caused a tree to fall through the roof of the restaurant she and her husband were dining at. Zille, Chairperson of the Federal Council of the Democratic Alliance, was celebrating her 70th […]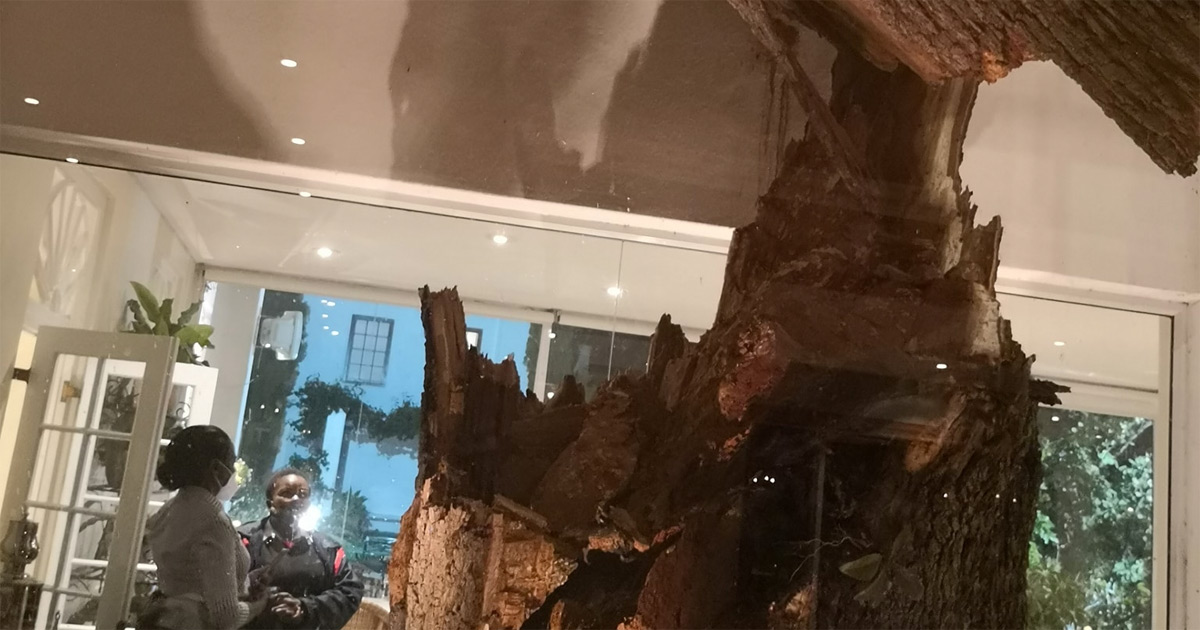 A romantic birthday dinner for Helen Zille turned into an 'adventurous celebration' on Tuesday evening when strong winds in Cape Town, South Africa, caused a tree to fall through the roof of the restaurant she and her husband were dining at.
Zille, Chairperson of the Federal Council of the Democratic Alliance, was celebrating her 70th birthday with her husband, Professor John Maree, when the incident occurred. The South African Weather Service (SAWS) had predicted winds of up to 60 km/hour this evening.
Writing on Facebok, Zille said: "While my husband and I were having dinner at the venue where we got married, the wind brought this 300 year old oak tree crashing down."
Posting the following photo, she said: "It felt like an earth quake as it ripped through the roof and shattered glass. Fortunately no-one was in its direct path."
Looking on the bright side, Zille said her birthday had been an "adventurous celebration".
South Africans responded with typical humour, joking about Zille still "bowling oaks over" and saying things like "I've heard of bringing the house down, but this is ridiculous!!! Glad you're both okay, though!!" Another social media user said: "When hubby said he was tree-ting you, you should have chosen one of their other branches."
Capetonians had been informed to expect severe weather tonight. All City of Cape Town services and external agencies have been on standby to deal with the potential impacts from predicted adverse weather conditions.
SAWS advised earlier that a cold front would make landfall on Tuesday evening, bringing rainfall, but also strong north-westerly winds along the coast, reaching speeds of between 45 and 60 km/h.
Rough and choppy sea conditions are also predicted.
Cape Town residents are urged to please exercise caution and to contact the City's Public Emergency Communication Centre on 021 480 7700 (from a cellphone) or 107 from a landline, in the event of an emergency.