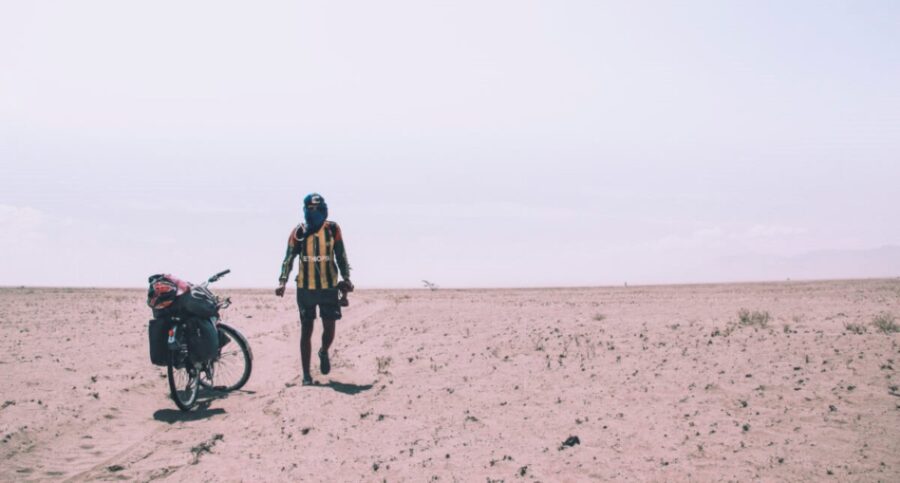 'Africa and I' Wins Best First Feature Documentary at Film Festival in LA
A film about a unique journey from Morocco to South Africa – called 'Africa and I' – could be in line for an Oscar, after scooping the award for Best First Feature Documentary at the 30th Anniversary Pan African Film Festival (PAFF) in Los Angeles. PAFF is an official qualifying film festival for the Academy Awards! […]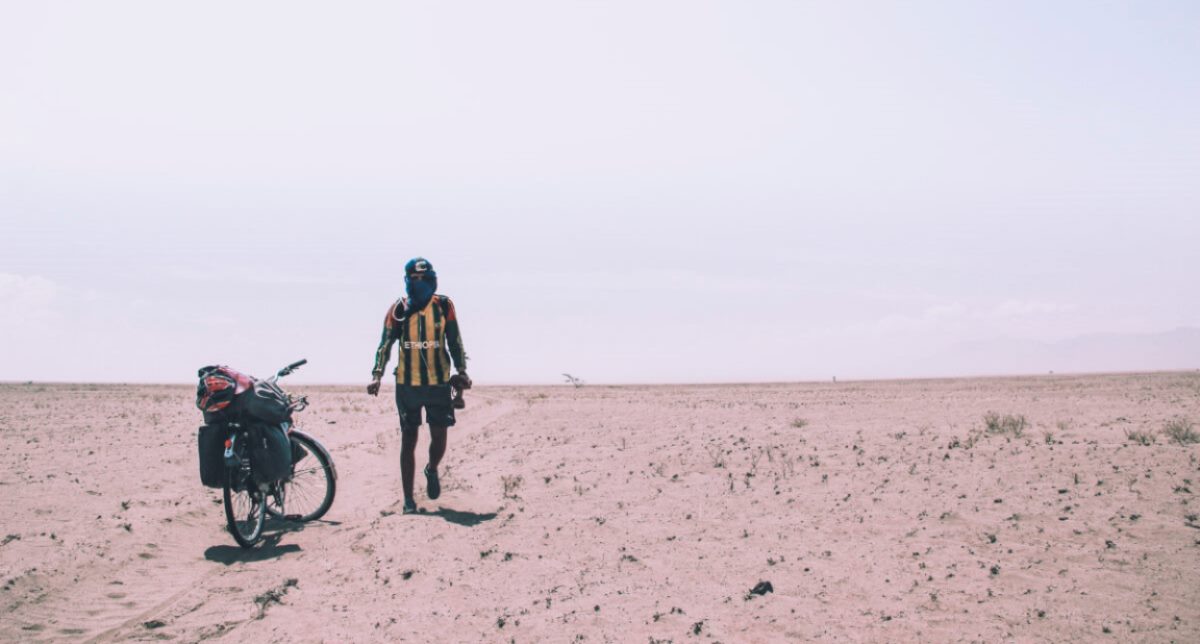 A film about a unique journey from Morocco to South Africa – called 'Africa and I' – could be in line for an Oscar, after scooping the award for Best First Feature Documentary at the 30th Anniversary Pan African Film Festival (PAFF) in Los Angeles. PAFF is an official qualifying film festival for the Academy Awards!
'Africa and I' adventurer Othmane Zolati's enchanting feature documentary about his amazing four year trip through Africa to Cape Town, travelling by bicycle, skateboard and on foot, through 24 countries over 30,000 km, has been making waves internationally.
The film was also selected for the Portland Film Festival 2021, the Africa World Documentary Film Festival 2022 and the American Documentary and Animation Film Festival (Amdocs) 2022.  (You can watch it on Showmax if you're a subscriber in SA or abroad.)
During Othmane's trip he discovered that the continent he was warned about before he left home, the 'dark continent' that the media shows us all, full of crime, disease and despair, was not the real story after all. Othmane found a continent that was vivid, varied and alive, full of beauty and surprises.
It's not that there weren't some mishaps. There were! Along the journey he survived three bouts of malaria; tried to escape border police on a skateboard; got lost for five days in a desert without enough water; was stopped in the middle of a no man's land by a group of people with guns; and ended up in Zambia with only $5 in his pocket. But for every near-death experience, there were many more moments of marveling at the beauty and diversity of Africa, not to mention the kindness and generosity of her people.
Othmane says: "After 7 years of hard work, my African dream became reality. A truly glorious moment for me and my entire team. This accomplishment will be a lifelong motivation enabling me to fulfill my future achievements. This is my very first award in the film industry, for which I, personally, am so grateful. Being here today, and after all that I have been through, is quite emotional for me. Reminiscing on how I started from scratch, as a 20 year old boy from El Jadida, Morocco with a mere $80 in his pocket hoping to have his dream come true, 7 years later, Sitting here today, with an award under my belt, is a motivation to keep me to continue and never, ever give up."
'Africa and I' was co-directed by Zolati and Chris Green (the Springboks' brilliant Chasing the Sun) and produced by Both Worlds Pictures (Puppet Nation ZA, Recipes for Love and Murder),
Producer Thierry Cassuto says: "From the first day Othmane showed me some of the 200 hundreds hours of beautiful footage he had filmed during his journey, making Africa & I has been an intense labour of love for the entire Both Worlds team and co-director Chris Green, who helped Othmane shape and tell his amazing story. We are grateful to the jury of the Pan African Film and Arts Festival for recognizing this first film by a young director who will, I am sure, take us through many more amazing adventures in the future."
WATCH Africa and I trailer
About PAFF
Established in 1992 by Hollywood veterans Danny Glover (The Color Purple, Lethal Weapon), the late Ja'Net DuBois (Good Times), and Ayuko Babu (Executive Director), PAFF is world-renowned for showcasing an extensive array of Black creative film works from across the globe, highlighting those that reinforce positive images and help to dismantle harmful beliefs and stereotypes.
Watch Africa and I on Showmax:
https://www.showmax.com/eng/movie/3yxiobgw-africa-and-i
Follow Othmane's Photography on Instagram: