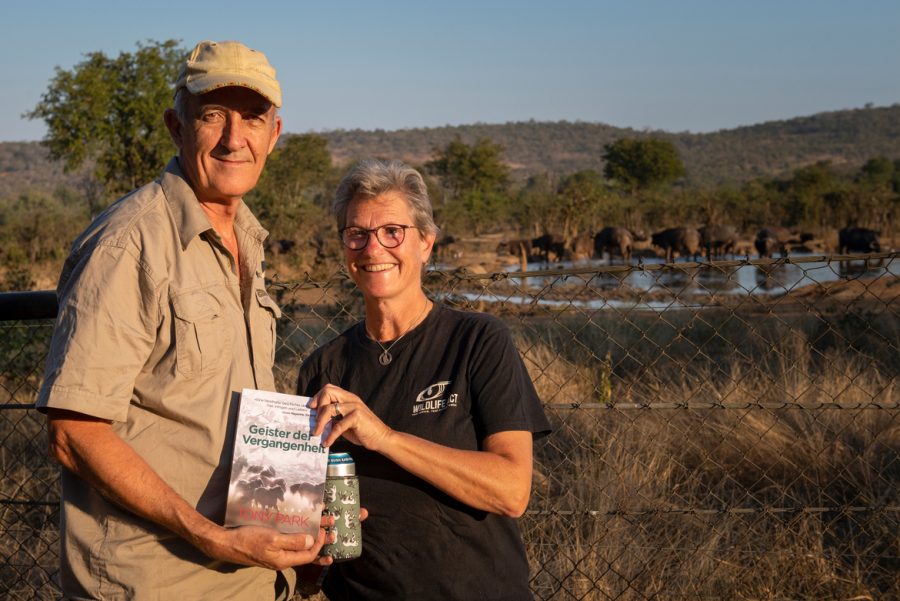 Africa-inspired Tony Park novels to be translated for endangered wildlife conservation
Renowned author, Tony Park, has joined forces with Swiss conservation volunteer, Maya von Dach, to use the power of the written word for good by raising funds for endangered species through Wildlife ACT. The pair initially made contact after von Dach realising the need for Park's action-packed novels set in the great game reserves of […]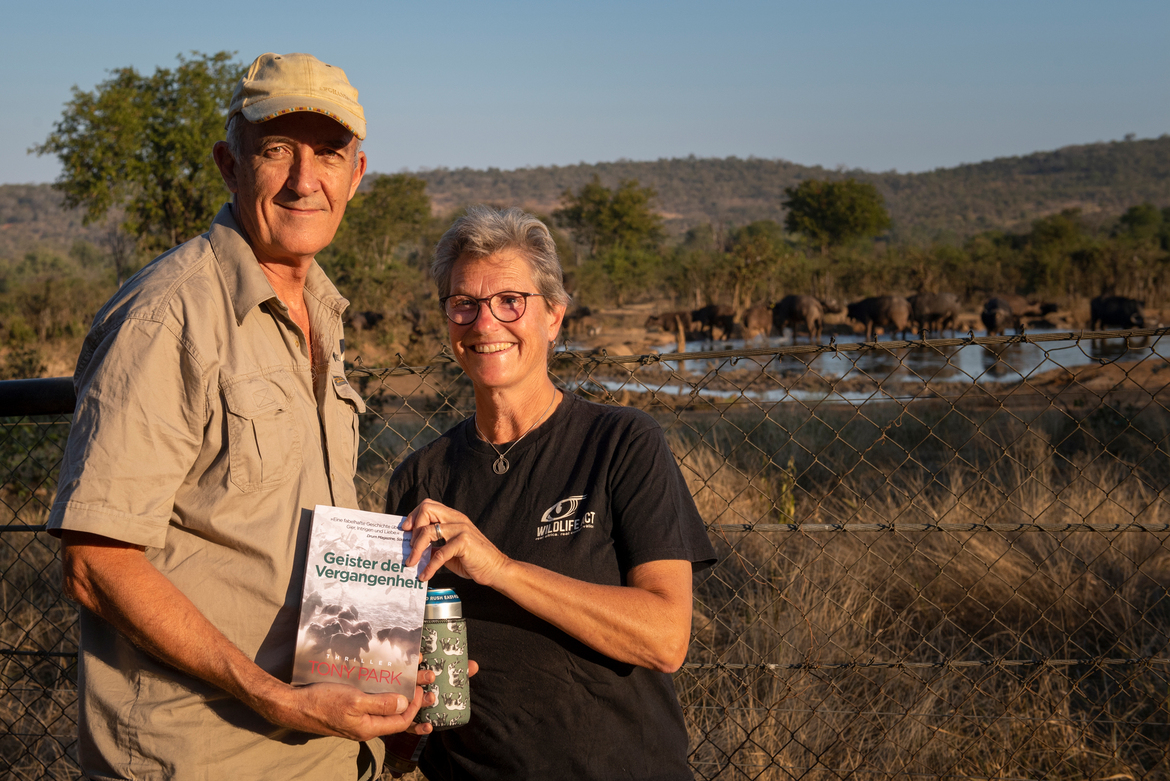 Renowned author, Tony Park, has joined forces with Swiss conservation volunteer, Maya von Dach, to use the power of the written word for good by raising funds for endangered species through Wildlife ACT.
The pair initially made contact after von Dach realising the need for Park's action-packed novels set in the great game reserves of Africa to be translated into German for wider audience enjoyment. The conversation soon turned to their shared love for Africa, wildlife, and conservation work being driven on the continent.
"Maya emailed me saying she had read and loved my books and offered to translate them into German, because so far only one of the novels had been released in German," Park said. "When we broached the topic of a translation fee, Maya suggested that a percentage of the proceeds be donated to the work being done by Wildlife ACT instead. I thought this was a great way to give back to a cause so close to both of our hearts and couldn't wait to get started."
The importance of protecting endangered species
Wildlife ACT is non-profit conservation organisation based in KwaZulu-Natal, South Africa, that focuses on on-the-ground endangered species conservation efforts, supported by the World Wildlife Fund. Of particular focus for the organisation is the critically endangered African Wild Dog and Black Rhino, as well as the six Vulture species found in South Africa – of which, several are critically endangered. Through the help of their voluntourism model, Wildlife ACT has been able to provide sustained, free professional monitoring services to more than ten Zululand protected areas for 15 years.
"Wildlife ACT's  aim is to develop and implement innovative, ground-based and sustainable conservation models that save our wildlife, protect our wilderness, and benefit our local communities," said Wildlife ACT co-founder, Chris Kelly. "We are proud to have implemented professional and strategic monitoring and research which has enabled and informed effective conservation management of wildlife, particularly in the Zululand region, for over a decade now. None of this would have been possible without our partners and supporters. We are incredibly excited to be partnering with Tony and Maya in this exciting initiative."
von Dach and her husband Manfred have volunteered with Wildlife ACT several times on various protected areas, making her well-versed in the conservation work being done and the support needed for this important cause.
"Our time volunteering with Wildlife ACT was life changing," said von Dach. "The work we did involved daily tracking and monitoring for African Wild Dogs, photographing them for identity kits; and also observing populations and behaviours of other key species, such as black and white rhinos, various predator species and vultures."
A united passion for wildlife conservation
Although neither Park nor von Dach are African-born, both share an immense passion for the continent's wildlife, people and protected areas.
Park's novels – many of them bestsellers – often focus on conservation and the fight against poaching and the illegal trade. Being issues that von Dach was exposed to first-hand while volunteering with Wildlife ACT, the subject matter hit home.
"Whenever I was longing for Africa – which was permanently – I read Tony Park's thrilling and instructive books or listened to the audiobooks," Maya said. "That took me back to where I lost my heart – in Africa.  I had already translated two Africa-related books into German, and found that it was something I really enjoyed. It felt like a natural progression to join Tony in doing the same for his books. I now get to work on these translations for a wonderful cause, while traveling the continent I love so much."
Inspired by the nature and wildlife of Africa in both writing and life, Park is embedded in the world of conservation. He is the patron of an Australian-based Non-profit Organisation called the Painted Dog Conservation Inc, and supports various wildlife and other charities by auctioning the rights for people to have their names used as characters in his novels.
Where to next?
The first of Park's latest batch of novels to be translated, 'Ghosts of the Past', set in Namibia, has just been released in German as 'Geister der Vergangenheit'. It is available in print and ebook from online booksellers internationally. An audiobook version will be released in 2024. von Dach has already pledged her share of the advance offered by the audiobook publishers to Wildlife ACT.
"By publishing independently in German speaking areas, with Maya acting as the translator, we are able to maximise the funds Maya can raise for Wildlife ACT," Park said.
Two more of Park's novels, 'Okavango' (released as 'The Delta' in English), set in Botswana's Okavango Delta, and 'Silent Hunter' (English: 'Silent Predator'), based in South Africa's Kruger National Park, will be released later this year.
"I'm very excited to begin this journey with Maya and Wildlife ACT, particularly with my latest novel 'Vendetta' due to be released soon. The idea of more people being able to read the books and supporting a cause close to my heart at the same time is wonderful."