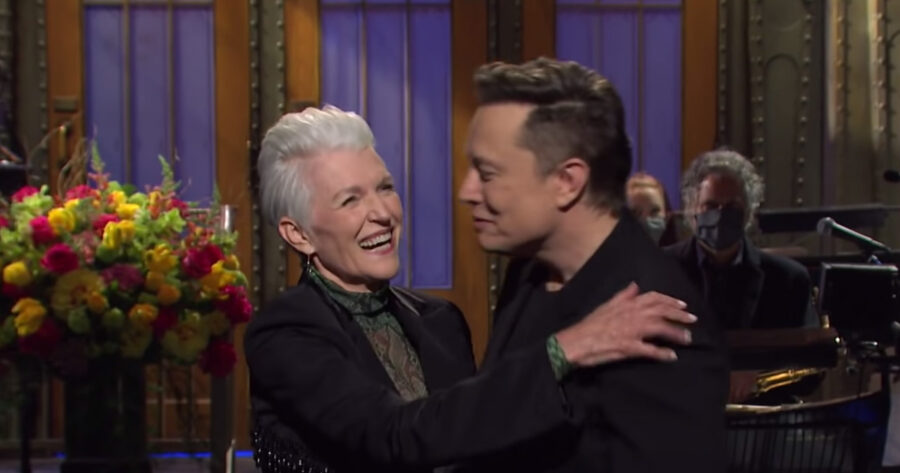 WATCH Elon Musk and Mom Capture Hearts on Saturday Night Live
Billionaire entrepreneur Elon Musk, who was born and brought up in South Africa, showed his humorous – and human – side last night in the US, in a hotly anticipated appearance on Saturday Night Live (SNL). Many American viewers said they stayed up late just to watch the SpaceX and Tesla co-founder on the comedy […]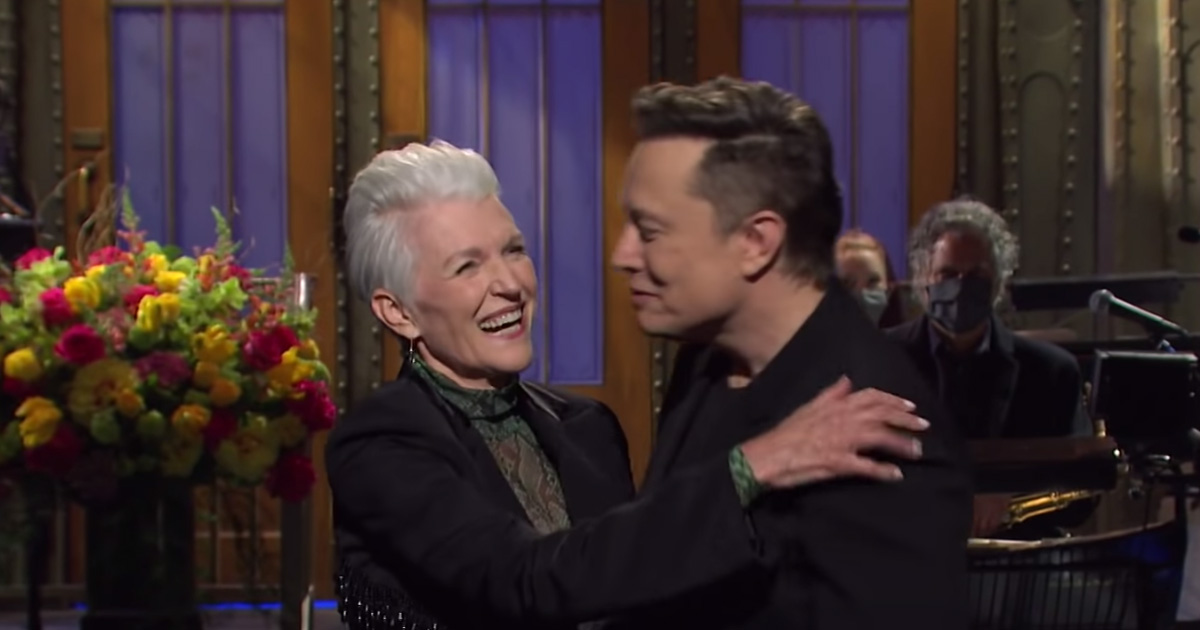 Billionaire entrepreneur Elon Musk, who was born and brought up in South Africa, showed his humorous – and human – side last night in the US, in a hotly anticipated appearance on Saturday Night Live (SNL). Many American viewers said they stayed up late just to watch the SpaceX and Tesla co-founder on the comedy show… and admitted he captured their hearts with his moving monologue and exchange with his mother, Maye Musk.
In fact, the SpaceX and Tesla co-founder, revealed more than just his humour (which was on point in a skit about Dogecoin). He also disclosed unsurprisingly that he has Asperger's Syndrome (which is on the Autism spectrum), noting that he was making history last night as the first person with Asperger's to host the show… "or at least the first to admit it", he joked.
He shared his vision for a renewable energy future with humans having a multi-planetary existence. For those offended by some of his quirkier tweets, Musk pointed out that they should remember he reinvented electric cars and is sending people in a rocket-ship to Mars, so "did you think I was going to also be a chilled normal dude"?
Musk explained how to pronounce his baby son's name – "cat running across keyboard". On the eve of Mother's Day, he invited his beautiful supermodel mom – Maye – onto the stage to share her memories of him as a kid. In her gorgeous South African accent (which SA viewers loved!), she recalled how he was paid $500 for inventing a video game when he was just 12.
In a touching moment, Maye said proudly "Break a leg tonight; I love you very much" and Elon, one of the most successful businessmen on the planet, and second richest according to Forbes, replied: "I love you too Mom" before they warmly embraced. Maye joked that she hoped her Mother's Day gift today would not be Dogecoin!
Read some of the heart-warming responses to Elon's monologue below the video.
WATCH VIDEO: Elon Musk Monologue on Saturday Night Live
Viewers' comments in response to Elon Musk's SNL show included:
Idk why but I felt so proud of him when he pulled this off
His monologue was quirky and awkward, and that's what made it funny. That is Elon's sense of humor. Love it.

He seems so uncomfortably comfortable. Or maybe comfortably uncomfortable. Couldn't say.

What I can say is,

dude's a genius.

Love how Elon's mom still has her South African accent after so many years in the US ??
When Elon introduced his mother. I cried
Having so many people express genuine Love and support for him as a person shows how great he is.
Now I know where Elon got his personality from, his Mom ❤️
You crushed it bro! (tweeted by his brother Kimbal) 
Such a great night! #SaturdayNightLive #HappyMothersDay to all the mothers in the world🌹🌹🥰🥰 https://t.co/i6eDSP4QMx

— Maye Musk (@mayemusk) May 9, 2021
WATCH: What Is Dogecoin? Elon Musk on SNL
Watch the video at the bottom of this tweet to see Elon Musk in one of the skits on the show last night, answering the question (as the 'DogeFather'): What is Dogecoin?
@elonmusk on SNL: "It's the future of currency. An unstoppable financial vehicle that's going to take over the world."

He ain't joking, folks. 🚀🚀🚀#dogecoin #dogetothemoon #doge #Dogefather pic.twitter.com/dKKkr2EjqP

— Obviously_not_a_golfer (@Th3Dud3_ZA) May 9, 2021
Billionaires actually make great SNL hosts. Go back and watch the John D. Rockefeller episode.

— Conan O'Brien (@ConanOBrien) May 8, 2021