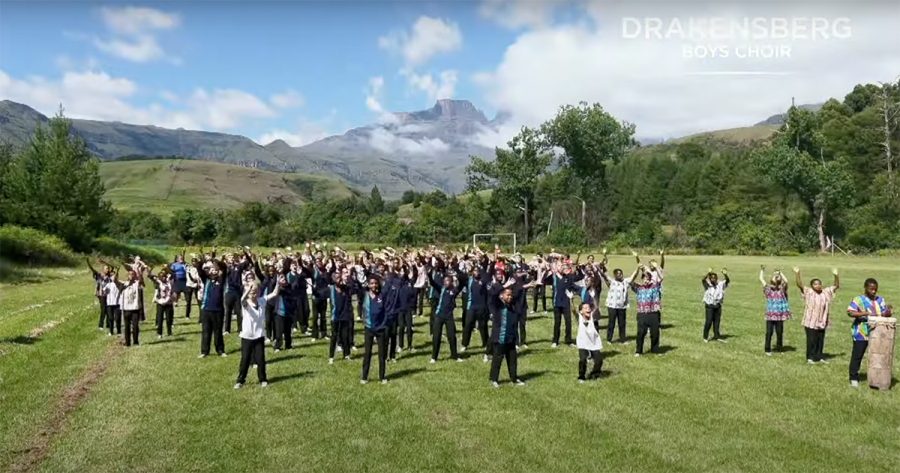 WATCH Merriest Christmas Release of Little Drummer Boy by SA's Drakensberg Boys Choir
The Drakensberg Boys Choir has today released one of the most festive, merriest versions ever of The Little Drummer Boy. Watch below. The enthusiasm is contagious (and may just have you tearing up with pride)! The main solo is performed exquisitely by Wade Breedt, an exiting Grade 9 boy. The other beautiful soloists are Khazimla Kubheka, […]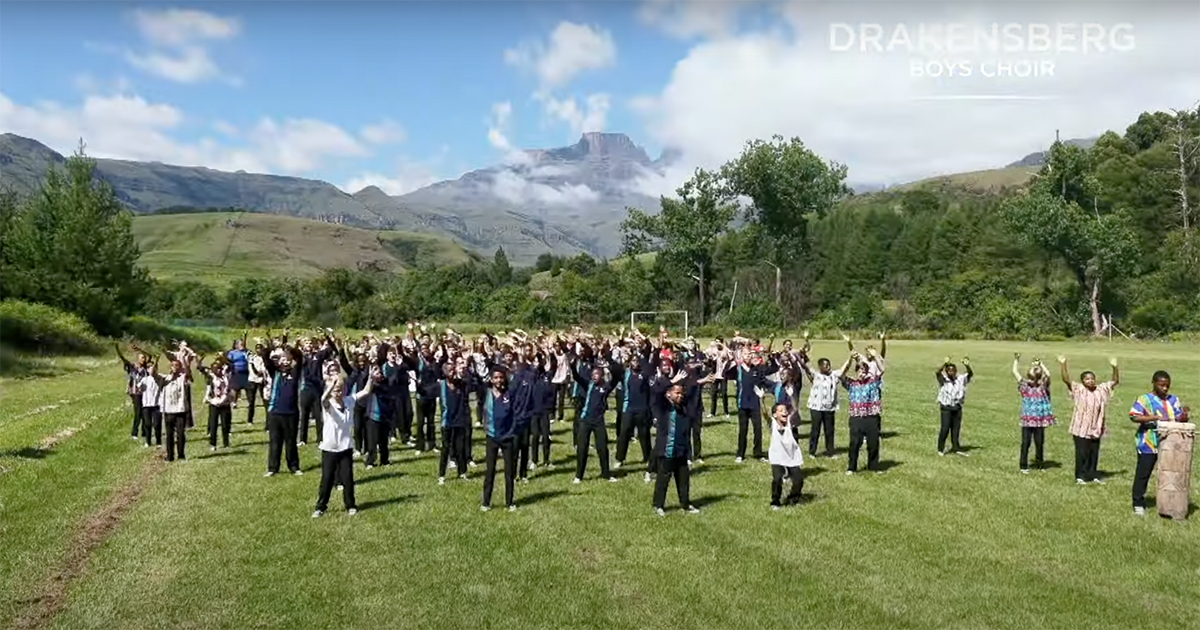 The Drakensberg Boys Choir has today released one of the most festive, merriest versions ever of The Little Drummer Boy. Watch below. The enthusiasm is contagious (and may just have you tearing up with pride)!
The main solo is performed exquisitely by Wade Breedt, an exiting Grade 9 boy. The other beautiful soloists are Khazimla Kubheka, Mish Cato and Ashim Lawson.
The video of the beloved Trapp Family Christmas Carol was filmed on location at the world famous Drakensberg Boys Choir School in Cathkin Park, Champagne Valley and at Hilton College Chapel in KZN, South Africa.
The choir says: "With a bit of rock and roll and a lot of African soul. This version of little drummer boy is sure to get your head bobbing and your foot tapping."
WATCH Drakensberg Boys Choir – The Little Drummer Boy
As usual Tristan Trent was involved in production, arrangement, creative direction, instrumentation, filming and editing! Choreography is by Zakhele Nkosi (who was also a creative director); Tjaart van der Walt was Mixing Engineer and Vaughan van Zyl Director of Music.
The school's English teacher, Pamela Couzyn, told SAPeople: "It's been a long, hard year for these boys and they are just going into the Christmas in the Berg festival and then they leave on a well-earned holiday. The campus is ghost-like without them, but for the teachers and staff living here it is a much needed time to regroup and recharge their batteries for the next year."
Follow the DBC:
Facebook: https://web.facebook.com/dbchoir
Instagram: https://www.instagram.com/dbchoir
Twitter: https://www.twitter.com/dbchoir
TikTok: https://vm.tiktok.com/zsj54a5ry/
Website: https://dbchoir.com