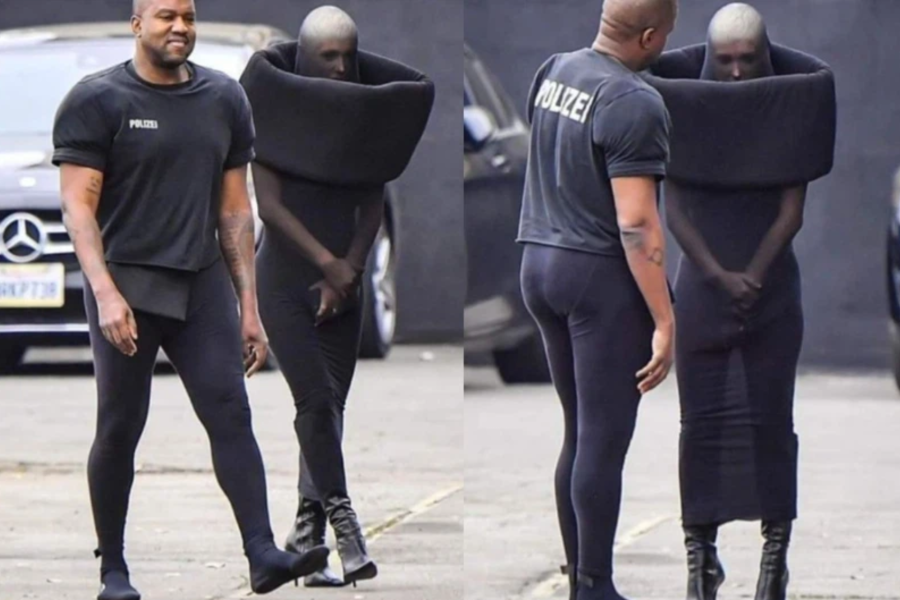 'When crazy meets crazy': Tweeps react to Kanye West and Bianca's church outfits
New photos of American rapper and Yeezy designer Kanye West and his new wife Bianca Censori have been doing the rounds online recently and have had fans left scratching their heads and wondering whether they were seeing a cloned version of the rapper. 'LOST HIS MIND': KANYE WEST AND HIS NEW WIFE BIANCA CENSORI HEAD […]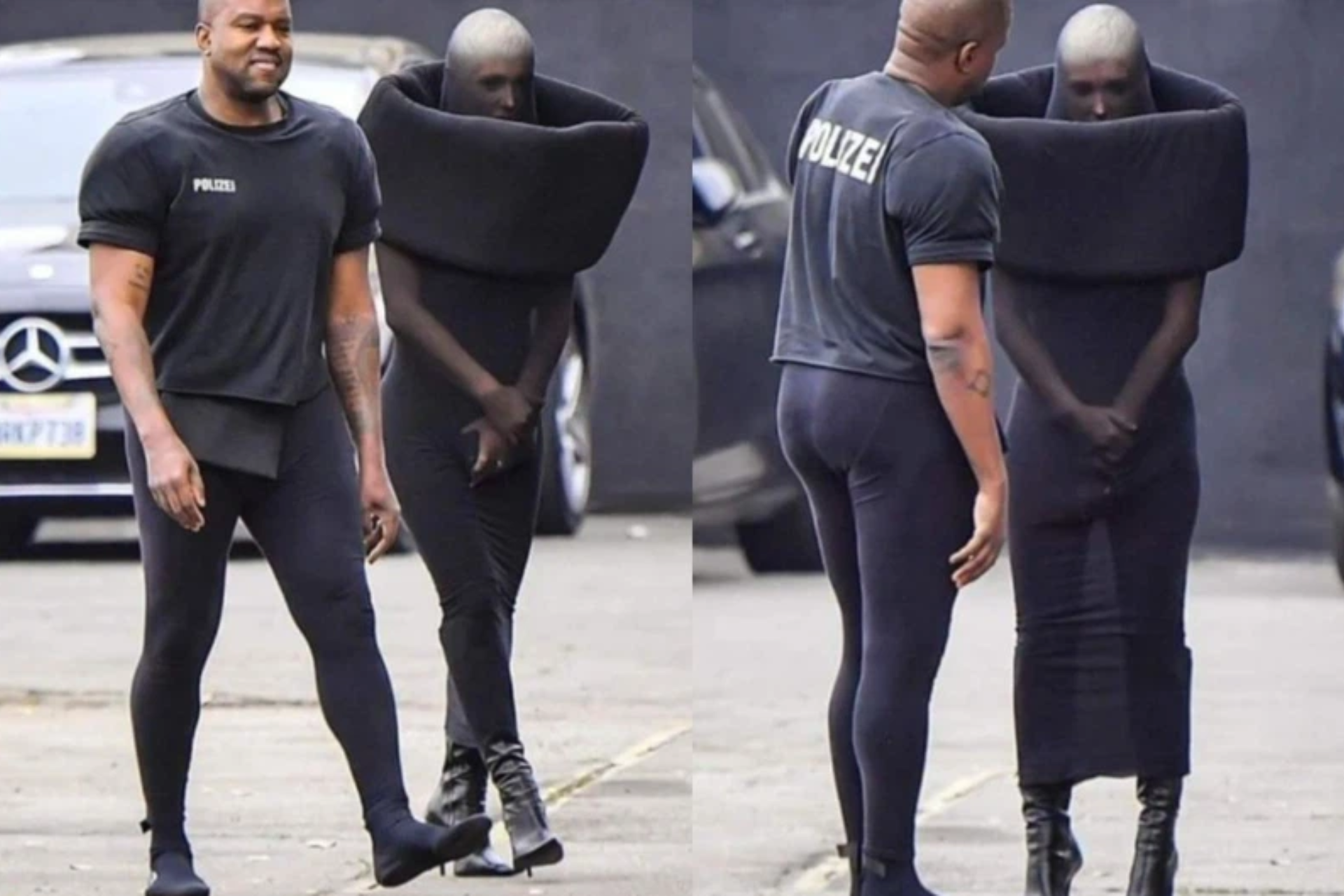 New photos of American rapper and Yeezy designer Kanye West and his new wife Bianca Censori have been doing the rounds online recently and have had fans left scratching their heads and wondering whether they were seeing a cloned version of the rapper.
'LOST HIS MIND': KANYE WEST AND HIS NEW WIFE BIANCA CENSORI HEAD TO CHURCH
Some fans are starting to believe that they are not being shown the real Kanye. Some of them have voiced that they were beginning to believe the conspiracy theory about the Hollywood sacrifice. Meanwhile, others just simply said that dating Kanye was "an extreme sport" as they have seen him behave this way.
Kanye is the owner of Yeezy and from the get-go, many fans who saw his designs were not quite sure what to think about the unique shoe and ripped clothing designs. However, many others were on board with the new styles and supported him. Kanye's designs had even reportedly made Adidas so much money that after having a fallout with the company, Adidas reportedly felt the knock of parting ways with the rapper.
In a press release seen by The Source, New Chief Executive Officer Bjorn Gulden was quoted as saying,
"The numbers speak for themselves. We are currently not performing the way we should. 2023 will be a year of transition to set the base to again be a growing and profitable company. We need to put the pieces back together again, but I am convinced that over time we will make Adidas shine again. But we need some time."
ALSO READ: 'Nothing better happen to this man': Where is Kanye West?
Meanwhile, since falling out with Adidas, Kanye has not only lost a ton of money but his family as well. His divorce from his ex Kim Kardashian with whom he shares four kids with was recently finalised after going on several rants about how she was ill-treating him by keeping him away from his kids.
The rapper shocked many after going under the radar for a few weeks only to come back married to Censori who is the head designer at Yeezy. Their latest pictures have left fans' tongues wagging after they were said to have been heading to church wearing rather bizarre outfits for the occasion, MDN news reported.
ALSO READ: Mzwanele Manyi is joining Parliament as EFF MP
SEE THE PICTURES BELOW…
Kanye West was yesterday seen with his wife heading to church to praise the lord. The wife was wearing a dress that looks like a latex rubber plastic that is used as birth control and STI barrier while the head of the house was putting on black tights. #MDNnews pic.twitter.com/B69tcoe7Im

— MDN NEWS (@MDNnewss) June 5, 2023
TAKE A LOOK AT SOME REACTIONS FROM FANS BELOW…
"Dating Kanye west Is an extreme sport," @elton_m09 said.
"When crazy meets crazy expect crazy things to happen!" @sum101 commented.
"He got football practice after church and the wife works at the hospital and she's going there after church ? ? Yoh I am getting tired of defending this man ??," @Aria4991 wrote.
"Now I believe people in Hollywood get cloned. Kanye was never this extremely weird," @shibemmokgotho wrote.
"What's going on now, he should talk to the media again, so we hear his thoughts," @OtheroGarzello replied.
https://twitter.com/Nthabeemaringa/status/1665706472225873920?ref_src=twsrc%5Etfw%7Ctwcamp%5Etweetembed%7Ctwterm%5E1665706472225873920%7Ctwgr%5Eb6929ce7407f6ef380498e073e5754d2d5bfe4a0%7Ctwcon%5Es1_&ref_url=https%3A%2F%2Fwww.thesouthafrican.com%2Flifestyle%2Fceleb-news%2Fbreaking-fans-kanye-west-bianca-censori-church-outfits-fashion-photos-6-june-2023%2F
This is not Kanye, this is a clone, he looks totally different, Ai things they do eUS 😏🤦

— MoonChild🧘☀️🌛❤️ (@Earthchild_23) June 5, 2023
This man has done lost his damn mind pic.twitter.com/ftmO1liCZN

— Top G (@Bra_Dezz) June 6, 2023
This article was originally published by Mihlali Vellem.