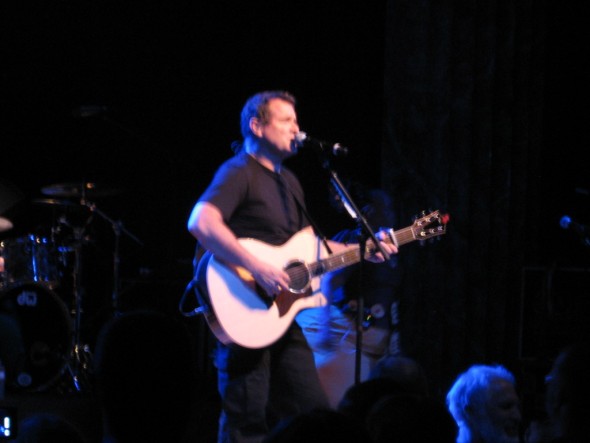 Johnny Clegg Plays for SA's Scatterlings in the USA
Johnny Clegg's current tour of the USA is proving a big hit with nostalgic South African expats scattered across the country (as well as with non-SA fans). A South African fan in Austin, Esme wrote on Clegg's Facebook page: "Thanks/Dankie for a GREAT show last night in Austin. Both sessions had 50% South Africans there, me […]

Johnny Clegg's current tour of the USA is proving a big hit with nostalgic South African expats scattered across the country (as well as with non-SA fans).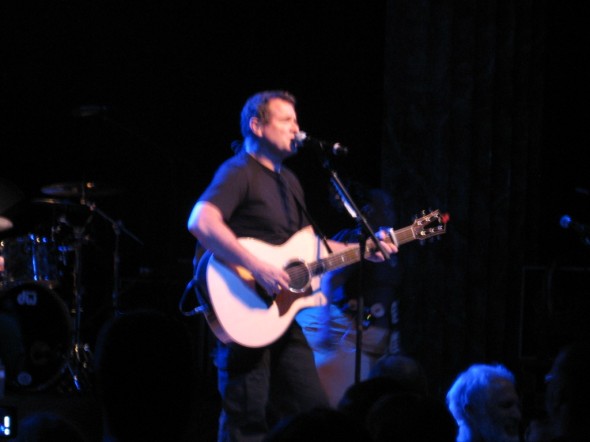 A South African fan in Austin, Esme wrote on Clegg's Facebook page: "Thanks/Dankie for a GREAT show last night in Austin. Both sessions had 50% South Africans there, me with the flag and we had a baie baie lekker tyd!! You still rock bokkie!! You and your entire band did awesome and make us so proud. Dankie and come again !!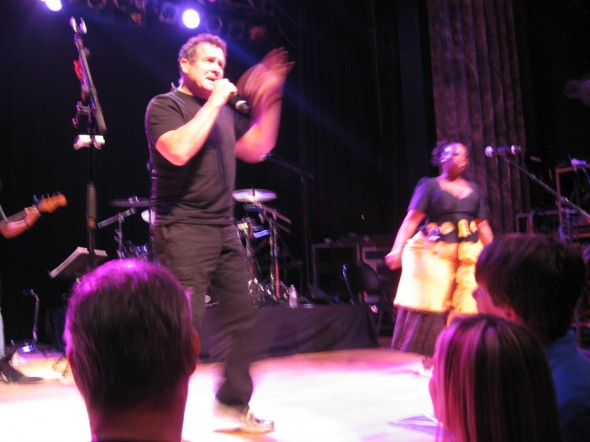 After attending his Fort Worth concert, fan Avivah wrote: "My husband has been dreaming of meeting you since 1986 when he last saw you play in South Africa. Thanks for your time after the show. It was literally a dream come true!"
The non-South Africans seem as passionate about Clegg's music. Some had waited years and travelled great distances to watch him perform live. One wrote "26 years well worth the wait, and the 1000+ mile journey".
Another commented that she had waited 13 years after first hearing his music during a stint in the US Army when she was stationed in Kenya. "I saw him last night at UF in Gainesville," she said. "What a showman!! Well worth the wait."
At some shows Johnny's son Jesse has played support thrilling  the crowd, while in Sarasota the audience was treated to a performance by Ladysmith Black Mambazo.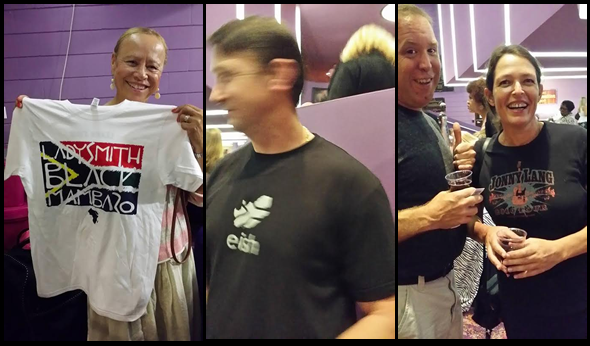 "Johnny had a couple of stories to tell and got some good chuckles from the crowd," said Barry Gazzard who attended the Atlanta show. "He's in great shape for someone his age (60), and treated us to a little of his Zulu war-dancing."
And of course, Clegg ended the show with…"Scatterlings of Africa".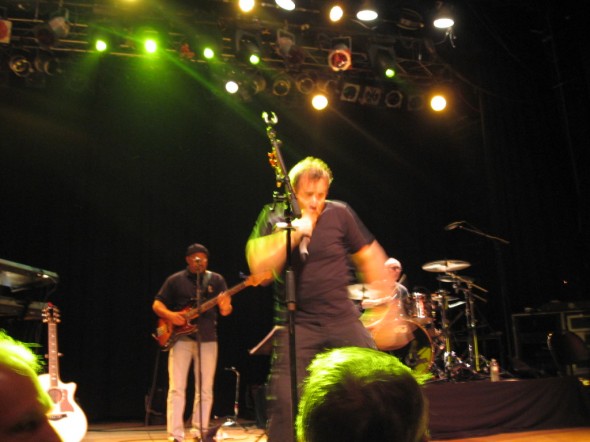 Johnny Clegg's tour of the USA continues through April and May.