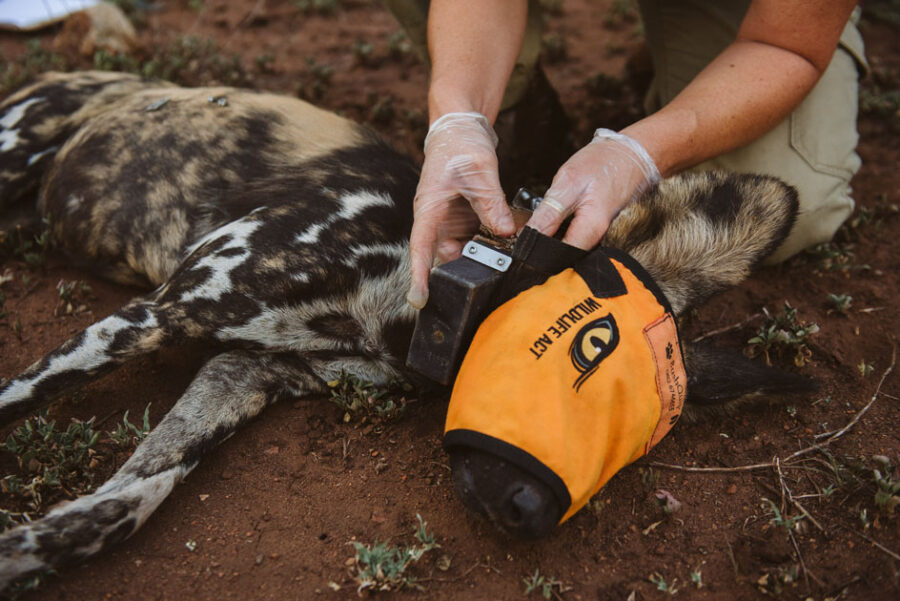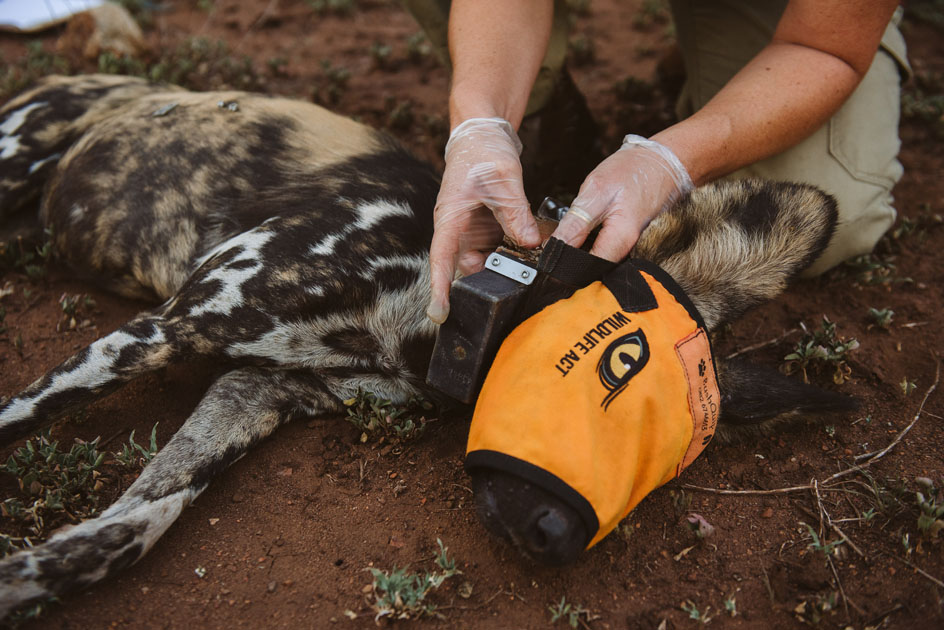 14 African Wild Dogs in Historic Move to Malawi from South Africa for Conservation
Fourteen African Wild Dogs were last week translocated from South Africa to Malawi, in what is a historically significant occasion for the conservation of Southern Africa's most endangered carnivore… writes Pippa Orpen, Wildlife ACT. With support from non-profit organisation Wildlife ACT and other partners, the translocation was undertaken through a collaboration between the Endangered Wildlife […]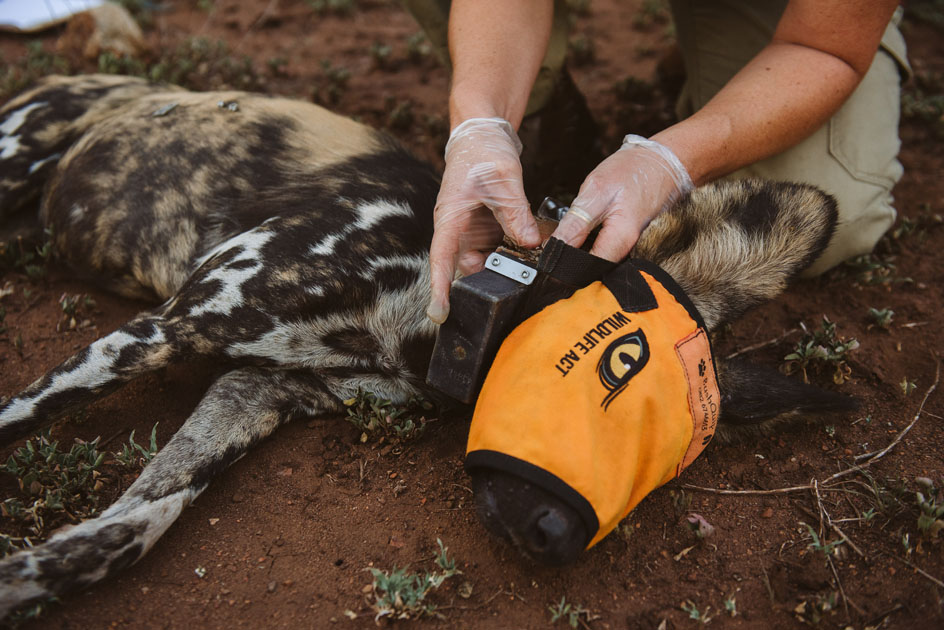 Fourteen African Wild Dogs were last week translocated from South Africa to Malawi, in what is a historically significant occasion for the conservation of Southern Africa's most endangered carnivore… writes Pippa Orpen, Wildlife ACT.
With support from non-profit organisation Wildlife ACT and other partners, the translocation was undertaken through a collaboration between the Endangered Wildlife Trust (EWT) and African Parks, who manage Liwonde and Majete protected areas in partnership with Malawi's Department of National Parks and Wildlife (DNPW). The EWT announced:
"While housed in the holding boma over the next several weeks, they will be observed by the teams on the ground as they adjust to the new conditions, including climate and parasite loads, before being fully released into the wider park areas. Each pack has been fitted with a mix of satellite and radio collars to facilitate the continual monitoring of their location and habitat use and ensure their long-term protection in the parks."
Community-owned KZN protected area contributes to African Wild Dog Expansion
Three females from Somkhanda Community Game Reserve in KwaZulu-Natal formed part of the 14-individuals that were translocated to Malawi. These young adult females, in prime dispersal age, were moved from an established pack of 11.
Wildlife ACT has helped monitor and manage the Wild Dog population on Somkhanda since they were first reintroduced in 2012. The first pack was introduced by Wildlands, the ECT, Wildlife ACT, the EWT, Ezemvelo KZN Wildlife and the Global Nature Fund.
Somkhanda is the product of a successful land claim by the Gumbi community, who decided to preserve the natural landscape under conservation. A 12,500 ha reserve is now an admirable example of a community which values the protection and conservation of South Africa's natural habitat as a core to sustainable economic development.
In October 2019, as part of this range expansion strategy, Somkhanda Community Game Reserve welcomed six new African Wild Dogs whose pups now make up the founding population of African Wild Dogs on Liwonde National Park. A truly momentous occasion for Wild Dog conservation and for all those involved.
"We are very proud to be a part of this bigger conservation picture, we hope to leave this legacy for our children," says Fana Gumbi, The Emvokweni Community Trust.
The management of African Wild Dogs can only be effective when informed by consistent, optimal monitoring, supported by comprehensive data collection and analysis.
"It took months of groundwork to prepare for this operation, which resulted in a successful capture and relocation to the Somkhanda holding boma and the subsequent move to Malawi and we are very proud of what has been achieved," says Pippa Orpen, Wildlife ACT Somkhanda.
Key threats to Wild Dog numbers in Africa
There are a number of key threats which have significantly impacted Wild Dog numbers across Africa. These include (but are not limited to):
habitat loss and fragmentation;
direct and indirect persecution;
diseases; and c
ompetition with other predators.
The key to the survival of Africa's endangered species is ensuring that they are reintroduced into well-managed protected areas where they can safely roam and
strengthen in number.
"It's immensely rewarding and a great source of pride knowing that the countless hours and invaluable support we have provided through relocations, emergency response, education and the efficient monitoring has allowed Wildlife ACT to be a key contributor to African Wild Dog conservation," says Chris Kelly, Wildlife ACT's Co-Founder and Director of Species Conservation.
Collaboration is key to achieve impact and consistency – with vital partners such as The Emvokweni Community Trust, Wildlands (a programme of the WILDTRUST), Ezemvelo KZN Wildlife, Ford Wildlife Foundation and Ford SA, as well as donors such as the Hans Hoheisen Charitable Trust, Wedgewood Nougat and Tim Suttorp.
The movement of the 2019 pack into Somkhanda, and subsequently the 3 females to Malawi, forms part of the Wild Dog Range Expansion Project, which is guided by the SA Wild Dog Advisory Group (SA WAG) and the KwaZulu-Natal Wild Dog Management Group (KZNWMG).
Through this association of conservation authorities and leading conservation organisations, the South African Wild Dog population (outside of the Kruger National Park) is managed as a single meta-population – using reintroductions and relocations to simulate natural processes of dispersal, pack formation and colonisation of new areas. This helps to prevent overpopulation in smaller reserves and maintain genetic diversity.
These strategic management interventions have resulted in a healthy KZN population which is contributing significantly to Wild Dog conservation, while Somkhanda's population has now successfully contributed to packs in Zululand, Mozambique and Malawi.