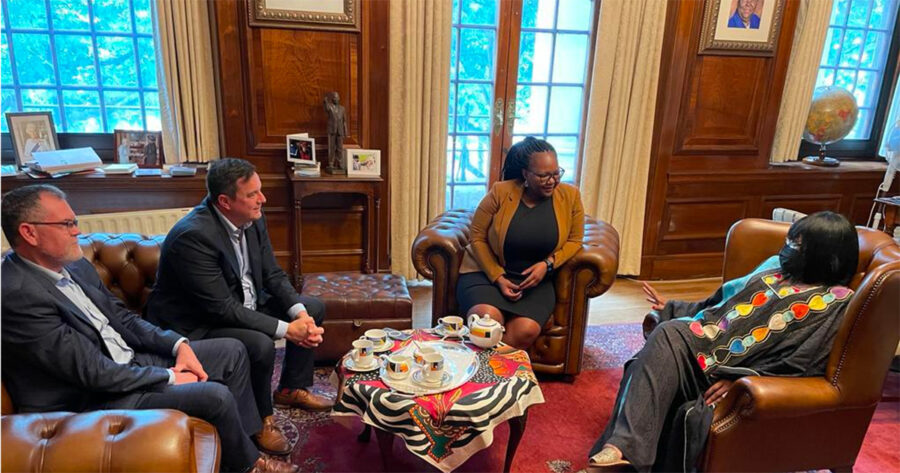 3 Steps Proposed to Fix Consular Services for South Africans Living Abroad
DA Leader John Steenhuisen shares his findings below after paying an oversight visit to the South African Consulate and Regional Home Affairs Offices in London, UK, this week: Over the past two days I have concluded a successful oversight visit to the Department of Home Affairs office at the South African Consulate in London, accompanied […]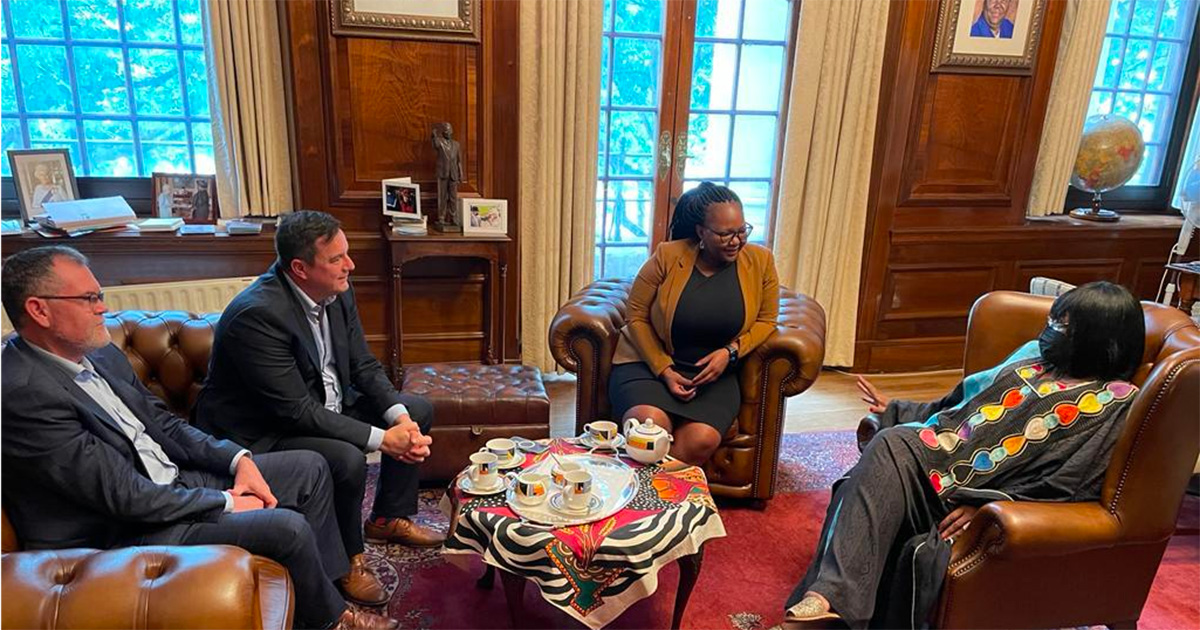 DA Leader John Steenhuisen shares his findings below after paying an oversight visit to the South African Consulate and Regional Home Affairs Offices in London, UK, this week:
Over the past two days I have concluded a successful oversight visit to the Department of Home Affairs office at the South African Consulate in London, accompanied by the DA's Deputy Chief Whip, Siviwe Gwarube, and the DA's Shadow Minister of Finance, Dion George, to determine how consular services can be improved for South Africans living abroad, affording every citizen their constitutional right to citizenship and service delivery. This included a fruitful meeting with the outgoing South African High Commissioner, Ms Nomatemba Tambo.
Of particular concern in London, is difficulties that South Africans living in the UK are experiencing in receiving passports, identity documents, retention of citizenship letters and in registering births, as well as long waiting times for all services.
Our oversight visit gave us valuable insight into the root causes of the backlogs and delays being experienced. Three main solutions became apparent.
1. Go digital
All South African Home Affairs offices abroad need upgraded systems linked to the online system used in South Africa, including a digitised biometric system for scanning fingerprints directly into soft copy. The London office of the South African Department of Home Affairs and its counterparts in China, the US, Europe and Australia are using offline, archaic systems where staff have to take fingerprints and perform other such functions manually.
2. Increase staff
All South African Home Affairs offices abroad need a full staff complement. The Home Affairs office in London is severely understaffed.
3. Effective communication
An SMS or WhatsApp system is required for efficient communication with clients. Currently, there is a severe lack of communications, with clients not receiving, confirmation of receipt of application, progress updates, or notification when their documents are ready for collection.
Following this oversight visit, and having identified the issues with the consular services linked to the Department of Home Affairs, I will be writing to the Minister of Home Affairs, Dr Aaron Motsoaledi, to request a meeting with him to address concerns around why these systems have not yet been digitised, why offices are understaffed, and why there is a lack of communication with clients; and when we can expect these problems to be resolved.
The DA will also be taking further parliamentary action steps in this regard.
We have raised these issues with Ms Tambo for her to take forward and pass on to her successor, Mr Kingsley Mamabolo. We also wish Ms Tambo well in her new posting.
The millions of South Africans living in the United Kingdom and elsewhere abroad deserve to get the quality services for which they are paying through their taxes. It is their constitutional right to have South African citizenship, a sense of identity, and the right and ability to vote in the upcoming General Election.
The DA commends the recent decision to outsource passport application services to VFS (Ed: unfortunately for South Africans in the UK only at the moment). We lobbied hard for that outcome, which we hope and expect will result in a swifter and more efficient service.
Hopefully this is the beginning of a new era of efficient delivery for this large and valued group of South Africans.
WATCH DA oversight visitto the DHA office at the South African Consulate in London