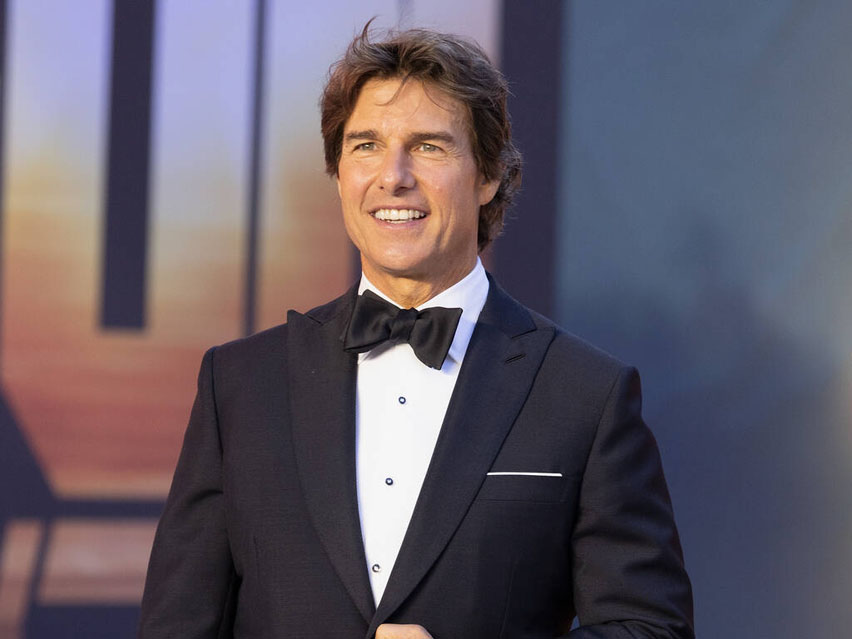 Top Gun: Maverick Soars Past R45-Million at SA Box Office and $1-Billion Worldwide
Tom Cruise's Top Gun: Maverick has soared past the $1-billion (£813 million or R16,109-billion) mark at the global box office, making it the highest-grossing movie of the year so far. SAPeople was at the 75th Cannes Film Festival this year for an invite-only interview with Tom Cruise as he launched the blockbuster… read the interview […]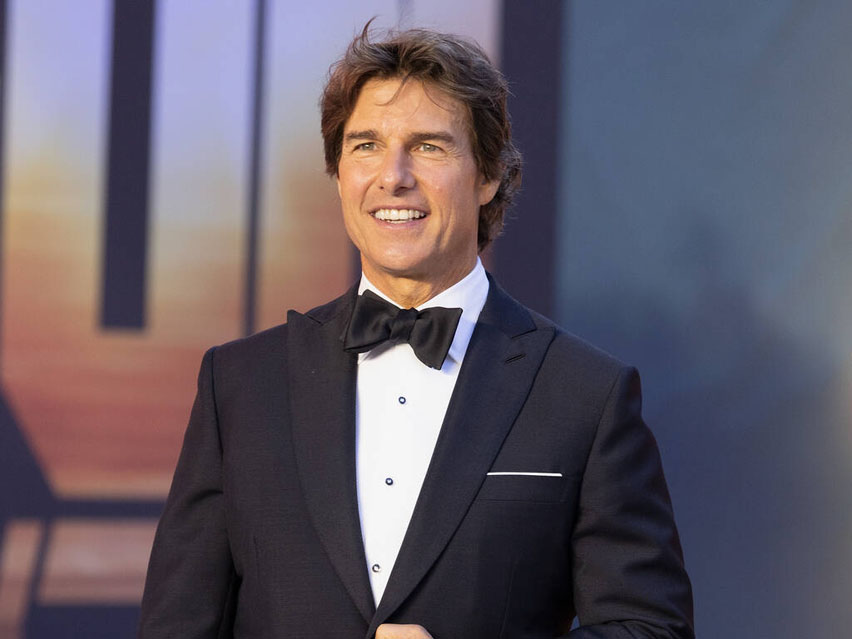 Tom Cruise's Top Gun: Maverick has soared past the $1-billion (£813 million or R16,109-billion) mark at the global box office, making it the highest-grossing movie of the year so far. SAPeople was at the 75th Cannes Film Festival this year for an invite-only interview with Tom Cruise as he launched the blockbuster… read the interview below.
The action movie, the long-awaited follow-up to 1986's Top Gun, broke records on that opening weekend in May and has continued to hold steady at the box office every week. The film opened in South Africa on Friday 27 May and was still in UIP's (Universal International Pictures) Top 8 last weekend 24-26 June. It's earned over R45-million at the SA box office (a phenomenal R45,684,841 to be exact) and is still showing around the country.
Over the weekend, Top Gun: Maverick's fifth weekend in cinemas, it crossed the $1 billion benchmark worldwide, with its box office takings now at $1.006 billion after only 31 days on release. It also managed to achieve the feat without playing in China or Russia.
Cruise's latest blockbuster is the first movie of 2022 to reach that milestone and the second in the Covid-19 era after Spider-Man: No Way Home.
The interview in Cannes began with a 10-minute tribute with clips from all the actor's movies, reminding us of Tom Cruise's huge body of work and range of roles from heart-throb (Risky Business) to action (Mission Impossible) and activist (4th of July).
Cruise arrived to a standing ovation from the gathered journalists after the tribute.
"Thank you so much for doing this," he says. "After all we've been through (referring to the pandemic), it's such a privilege to be here" gathered in Cannes with real cinephiles. "A true privilege."
Tom Cruise was always going to become Tom Cruise. Even as a kid, about four-years-old, Cruise remembers he "wanted to fly aeroplanes, have adventures… I was always a dreamer, climbing the tallest trees, writing stories, writing characters, and I was always doing jobs growing up – I had to contribute to the family (income) – I cut grass, shovelled snow, I would sell cards door-to-door, seasonal cards like at Christmas. And I'd give all the money to my family and go to the movies.
"Suddenly I'm 18 years old and we traveled a little around the world while i was growing up
Suddenly I'm making TAPS (1981) – I'm 18 years old, it's my 2nd film audition – and I got the role, a very small one… I never went to film school, but i knew movies."
From the moment he began working in the film industry, he "wanted to know everything".
"I went to every department and I studied every department – I thought if I can never make another movie, I wanna know everything – cinematography, every aspect – and that's been my education throughout."
He would write the goals that he wanted on the wall, and then work towards them with single-minded determination.
"I was fortunate to work with very generous people from all walks of life who shared their craft with me… If i don't get it, I'm not afraid to say I don't know something. I'm never afraid not to know – but then I work hard to learn." He wants people on his team to be the same. To ask if they don't know.
Tom says: "I wanted a life (that would let me) travel the world – not just as a tourist, I wanted to work in different countries, be part of their culture; find out – do they laugh at the same things as I laugh at… watch them with their different languages."
As many South Africans know – that's exactly what he's done with Mission Impossible. "I'm always trying to shoot and film in different places. Mission Impossible is based on honouring different countries' cultures and landscapes, and sharing that with the world."
Cruise has filmed much of Mission Impossible 8 in South Africa this year, stopping daily to chat to locals when he was filming in Hoedspruit. It's what he loves.
"People and stories interest me," he says. He notices how different nationalities connect with different roles and films.
WATCH Tom Cruise in South Africa
Story telling fascinates him – both its evolution and different formats (from comedy to war). He asks: "How do we create these effects on audiences? It's a journey. The derivation of art is SKILL. I think i learned early on as a kid – if I could become skilled at this, and be competent, be skilful in many many things – movie sets, writing rooms and editing rooms… then I could be privileged to do what I wanted.
"I make my movies for the audience"
"I make my movies for the audience. I am an audience first and foremost (actor/storymaker)…"
Do you believe people should watch films in cinema?
Tom looks around the room at we journalists from South Africa to Sweden, New York to Nepal. "Look at us altogether. We're all united, different cultures, but united coming together as a community here (in Cannes).
"I've had some incredible times in my life, I understand business. There's a specific way to make a movie for cinema, and I know how to do that. Not just for Opening Weekend, but for the distance.
"You hope to make a movie that entertains and engages the audience. I love this experience but I want it for so many people, and other film makers to have that."
He says there's a different skill to writing a movie as to writing something for TV, just like theatre is different to cinema. There are some basic principles – how to frame and stage it – but "cinema, it's my LOVE, it's my PASSION."
He reveals he often sneaks into cinema theaters to watch the film with the rest of us: "I like to put a cap on and sit in the audience with everyone. I wanna see where we are. I've spent a lot of time with theater owners."
So when he started film, it wasn't just special effects and make-up departments he visited to absorb their knowledge, but agencies and studios too. "I want to understand their jobs so I can help them. If I make a movie and they realise it does well, they're going to let me do it again. I wanna learn everything I possibly can."
With the delay caused by the Pandemic, did Paramount suggest releasing Mission Impossible on Netflix?
"They wouldn't dare!" says Cruise emphatically. "That's NEVER gonna happen. Ever!!!"
He's passionate about cinema and how much you can learn – about the popcorn, the humanity of the people he works with, the art.
"You have to create an environment that's conducive to fulfilling the telling of a story. I work on things for YEARS , years. Jerry Maguire – I worked on that for a full year… evolving and discovering what it is."
He says the beauty of crafting a script and a film is to support everyone along the way, and see how it's always evolving. "That's the beauty of it; you think you really know" what story you're making, and then something humbling and magnificent will happen, he says.
In San Diego you said your only goal is to find another goal
"Yes! I never wanna take this for granted. I remember on Taps. Everyone knows we have a dream – my dream, my passion… (director) George C Scott was talking about movies to me, and he was talking about Dr Strange. I didn't wanna hear the gossip – I just want to watch them work and see how it translates to cinemam, and why does it affect me (an audience member) in a certain way.
"If i can just do this for the rest of my life, I'll never take it for granted. All I can do is the best I can do every day."
Unlike many artists and creative people who say they create for themselves, and if they only touch one person it's enough, Cruise turns that on its head and stresses again: "I wanna make movies for audiences. If you look at my movies – my movies are for (the audience). I love the team and creating something together – the wonderful communication of all these characters, and their wonderful story."
He's grateful to have worked with incredible directors like George C Scott, Jerry Bruckheimer, Tony Scott, Ridley Scott – "these masters that were able to paint with cinema", and grateful for the "extraordinary crew members and editors" he's worked with, and learnt from, too.
When he started he may have come off "precious" and "cocky" but it was because he was "always interested in learning and what makes that actor work – we all have different ideas". He says it's like with cinematographers – it's about understanding not just lighting, but lenses too.
On Legend (1985), director Ridley Scott taught him about lenses – "he would take me to rushes and show me the film". Cruise loves working with people who are the same – "I want you to see and understand. Study every aspect of your art form, how makeup, hair, and the set is done… constantly striving for (it to be better)… I wanna hear your story, I wanna hear what you think this story is, you own it for yourself, this isn't my movie, it's our movie, don't just do what i tell you to do. You're expected to contribute."
He says he was lucky as a young actor that Taps happened during his formative years, and the crew generously allowed him to learn an extra amount. "They allowed me to see rushes the next day," he says. The producer knew he was interested in film and made more available. "Your parents tell you something – you're not so sure they're right – and then later you realise, oh my gosh, they were right. (The Taps filmmakers) showed me takes from the movie and said you're probably not going to like the way you look and sound BUT try look at these rushes like you're the audience. I've kept that viewpoint for the rest of my life."
Learning about sets, lighting, lenses, acting, scripts has been a "lifelong progression that hasn't ended. I'm still learning, exploring, tryna take this art for many and push it in a way that we can with Top Gun: Maverick."
Sometimes Cruise will pitch things to a director that weren't in the script, things he knows will take the audience to a special place. "I spend a long time developing characters. Constantly. And there is a physicality with actors (I use too)." He says you can tell a story with motion, and with stillness, it "just depends on what the movie is.
"I remember every take. It's just a thing with me. I know the lens, i know the takes. I remember everything."
For him, watching the 10-minute tribute at the beginning was "wild". "It's like your life in 10 minutes! It's very tricky."
He admits he rewrites and shoots scenes many times, "looking for the right tone", as happened when he shot the scene in bed with Nicole Kidman for Eyes Wide Shut. "Stanley (Kubrick), Nic and I discovered you just find it, and you know when it's right. With cinema, preparation is everything. Even if you throw it away!" And all that work needs to look effortless. "I don't want people to see or know the work behind it."
As passionate as Cruise is about cinema, he is about travelling.
"I've always wanted to travel the world. And everywhere I go, so many people have been asking for another Top Gun," he says. Wherever he goes, he learns so much, he says.
When he was acting in The Outsiders (1983), he told director Francis Ford Coppola that he wanted to work for him and would take any role, so the legendary director invited him to workshops on Rumble Fish… but then he was offered Risky Business and took a risk by taking that instead. It paid off.
Director Sidney Pollack (The Firm) took him to meet CAA (agents) and they've been friends ever since, for 41 years. "I studied his movies, I wanted to do a movie with him. I had books of questions about his films and choices, I would study the names and credits at the end of the film – who did what, why did this film work vs that film? Things that were different and the same. How do I put them together?" At just 19, he interviewed Pollack with all his questions.
Mission Impossible has been a special franchise. How did the mask in each come about?
Cruise laughs and says it was co-star Simon Pegg who "really wanted to wear a mask! I want the actors to have fun. I love the people thatI work with. I take time, and I'm watching them, and I wanna celebrate their talent.
"Risky Business – all the characters are so good. Jerry Maguire – all those actors are so wonderful. For me – it's not about me; it's about the story.
"I've always looked for stories, meet the directors, meet the people and spend time together. I wanna understand their commitment, who they are, what kinda film can we make together? And then celebrate their talent on screen."
In Mission Impossible, you're doing all those dangerous stunts. We know you're prepared but it's still super dangerous. Why do it?
"You know nobody asked Gene Kelly: why do you do your own dancing / singing?" points out Cruise.
MI was the first film Cruise produced. At the time it was a TV series and everyone, including his friends said it was a terrible idea, but Cruise wanted to push the art form. "I asked, how can I immerse an audience into this kind of action and entertain them? Like Risky Business and sliding across the floor… my whole life I've wanted to parachute, do aerobatic and speed flying. I've taken dance lessons and singing lessons. I'm always asking how can I create for an audience an experience that's unique for them?
"When I was four and a half – I had a doll – you know you threw it in the air and it would parachute down. (GI Parachutist doll)," remembers Cruise. He would climb trees and throw it in the air. One day, lying on his bed, he had a brainwave – he tied his sheets together and got on the roof to see if he could parachute off the roof. "My mom was in the kitchen. We were four kids. I jumped off the roof – as I was falling, I realised 'this, this is not gonna work, this is terrible, I'm gonna die.'"
He hit the ground hard. "Luckily it was wet… my face went past my feet as my ass hit the ground… I was dizzy… oh my God (I realised), my mom's gonna kill me coz the sheets were dirty!" He laughs at the memory.
"I was a kid who wanted that… to develop skills."
Days of Thunder was another movie where he got to learn new skills. "I studied old Hollywood – they had to study dance and singing, and that system is gone; so (on my own) I'm constantly studying film and pushing myself to learn new skills even if I'm not working, then put those skills into movies… I'm constantly thinking of stories and characters to work those skills into…"
That's what happened with Days of Thunder. "The Studio gave the green light and then I'd put the story and characters I wanted into that."
Are you scared when you're doing those stunts?
"Oh yeah! It's not just doing it (that scares me, but), how is it part of the story, how do we build it to thrill an audience? I'm the audience in that movie theatre. I want a sense of adventure, I'm interested in people and cultures and adventure, and that helped me to dream, for me – I thought it's possible, I thought even if others thought (making a movie of Mission Impossible) was impossible, I thought no it is possible.
"It's better to create and even if you failed in some degree, I always try learn from it… and go forward. Always better to ask the questions and not be affraid. Always better to go forward.
"I have a rule with everyone – you can ask anything. The arrogant ones don't know so much. Whereas competent ones are more honest about not being sure,  and asking what do you think? I feel very privileged to do what I do and I love it."
Why did Top Gun: Maverick take so long to happen?
"I needed to grow as an artist – in doing sequels with MI, I learnt that I could have a dialogue with the audience. I'd go home at night and think how could we make it happen? How ccn we deliver for an audience today that would be worthy? I don't wanna disappoint them. And I need to give them something that's also artistically (great) for me. We're working our asses off to try make it work. I just care about it, that's all," says Cruise.
The 59-year-old actor (who turns 60 on Sunday, 3 July) says he also always thinks about what he's giving to the next generation. "I was fortunate in the time period I grew up in, with film school on film sets. I know I benefited from just having to work at a very young age (because my family needed the money). And I understand that to be competent at something and have a broader perspective of the world, my natural curiosity abut humanity and cinema, and listening to everyone's ideas (helps)… and getting their perspective on stories they like, and I'm so fortunate to work with incredible artists – not just filmmaking but the agencies and studios too… who are willing to work with me."
One of the perks of promoting Top Gun: Maverick is that Cruise gets to travel the world – "I always wanted to watch the movies with other people in other countries – see what they like." After the first Top Gun, Cruise went to heads of studios and wrote a programme suggesting a red carpet premiere in every city around the world because he wanted to make movies, and believes "we need more theaters around the world, in places like Taiwan, everywhere, I want to bring Hollywood to them, I wanna meet people and do that… so it took many years to convince them, and (then I would say) I'm not gonna do (movie promotion) unless we do this. Now I get to travel the world and have experiences… and get to see what people want me to see, meet with local movie makers, I'll watch your movies. I'll help you. A lot of other people pushed for this to happen, not just me."
When Cruise was 18, he wanted to make every different type of film that he could. "I have the same goals I had when I was a kid. Each phase and times in my career, people disagreed with me making certain films; i always know there's another story… even the actors I'm working with today… what it's gonna be like when the audience sees it… every time there was a delay with (Top Gun: Maverick)… I called everyone and said don't worry… the whole cast… I'm grateful to each and everyone of them… their talent is there and you feel it in the movie… To (producer) Jerry Bruckheimer – I'm very grateful for this experience.
"For me I'm thinking of future always. I'm always thinking what's the next, what's next? I spend time with the crew and try help them so they can carry on. And different filmmakers, writers and directors help me. I'm not saying I know everything… but I like to set the table to potentially – allow us all to contribute to a (great story)."
"Hollywood wants guaranteed (hits)… I create an environment with soil and plant seeds."
With this film, Hollywood will be extremely happy.
The Top Gun sequel is also the highest-grossing of Cruise's career, with his previous record-holder being Mission: Impossible – Fallout with $792 million (£646 million).
The earnings mean Top Gun: Maverick has now overtaken Doctor Strange in the Multiverse of Madness to be the highest-grossing movie of 2022 so far. The Marvel movie, starring Benedict Cumberbatch and Elizabeth Olsen, has currently taken $947 million (£772 million). It is followed by The Batman and Jurassic World Dominion.
Top Gun: Maverick also stars Miles Teller, Jennifer Connelly, Jon Hamm, Glen Powell and Val Kilmer.
WATCH Trailer for Top Gun: Maverick