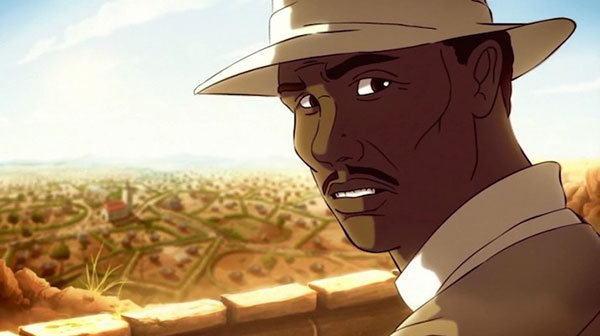 Fresh Retelling of African History in Animation. VIDEOS
Africa's stories are being retold in a modern format, from an African perspective, to an audience who may not know them…from the founding of Botswana by King Khama III to the bravery of Bilal Ibn Rabah and the quest of Adama in a foreign, war-torn land. African history is about to get a reboot in one […]

Africa's stories are being retold in a modern format, from an African perspective, to an audience who may not know them…from the founding of Botswana by King Khama III to the bravery of Bilal Ibn Rabah and the quest of Adama in a foreign, war-torn land.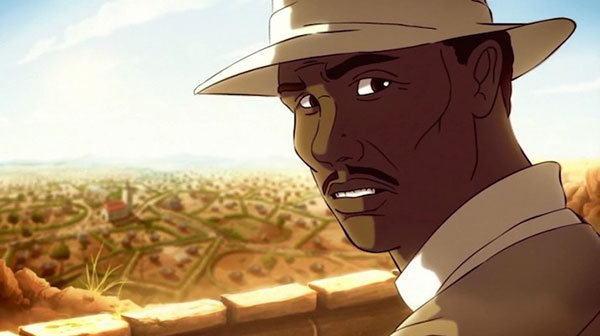 African history is about to get a reboot in one of the unlikeliest forms – animation. I Am Khama, Bilal and Adama will be told from the perspective of those who were oppressed, rather than that of the European colonisers.
According to OkayAfrica.com, I Am Khama is based on King Khama III's 1895 campaign to protect Bechuanaland (now Botswana) from continued plunder by British imperialist Cecil John Rhodes. The film follows the Tswana monarch as he visits Britain to lobby against the proposed annexation of his land by Rhodes.
Director Mark Macauley called it "the tale of the true founding of Botswana". Colin Salmon of Law & Order UK voices the king and Conleth Hill (Game of Thrones) is Rhodes.
Though it is still in post-production and is scheduled for a 2018 release, Dynamic Africa said stories like I Am Khama were an important part of rewriting history from the perspective of those whose lives and experiences were erased and marginalised, rather than that of the oppressors.
"Accounts like these may be well known in countries like Botswana, but for many of people in the UK, they are unknown."
Watch Video: I am Khama! (Set in Botswana)
Watch Video: Bilal
Bilal is a 3D-animated adventure about Bilal Ibn Rabah, a freed slave of Ethiopian descent who converted to Islam and became a trusted companion of the Prophet Muhammad after he gained his freedom.
The story follows Bilal as a seven-year-old who dreamed of becoming a great warrior. He is abducted and thrown into a world of greed and injustice, where he later finds the courage to raise his voice and make a change.
Watch Video: Adama
Set in 1914, Adama tells the story of the 12-year-old title character from a remote village in West Africa.
When his older brother, Samba, vanishes, Adama goes in search of him in Europe, which is at war with itself. "Adama is set in a specific historical context, but it is not a period piece," the film's creators told Torino Film Lab. "What matters to us is how Adama's adventure resonates with contemporary issues."
The French-language film is set for release on 21 October.
Source: mediaclubsouthafrica