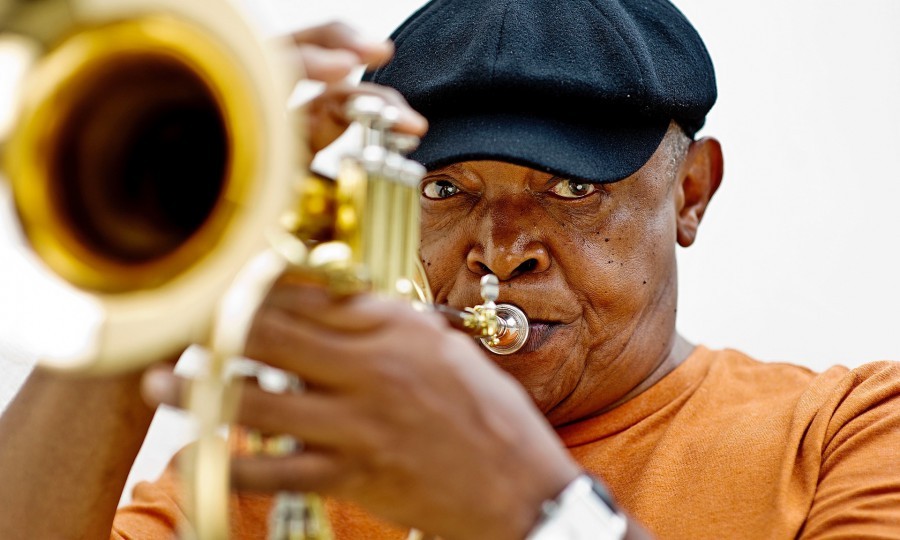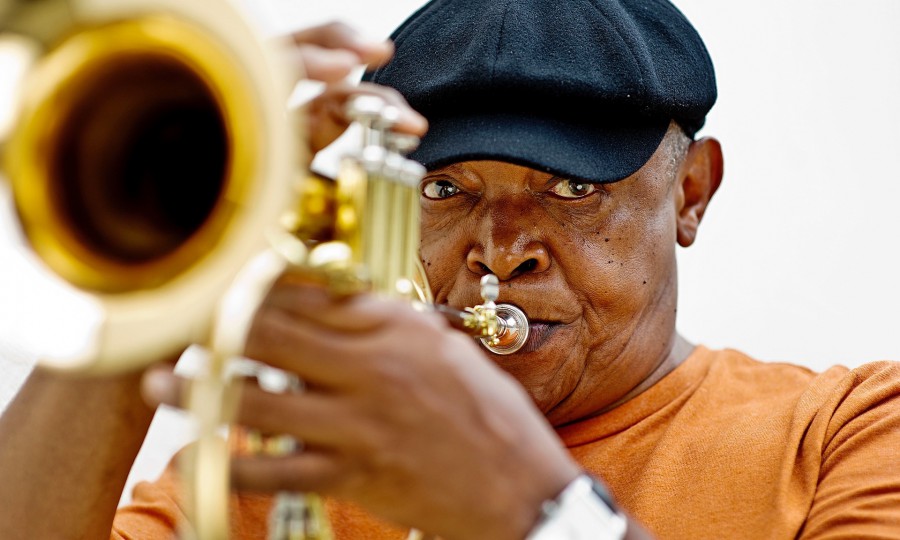 During Apartheid these 6 Brilliant SA Artists Sought Refuge In New York
Searching For Freedom: Beautiful expression is often borne of hardship. The art that emerged out of Apartheid South Africa is no exception. If anything — given the limited freedom of expression enforced by the state — the sheer existence of such work created by artists of colour during Apartheid is nothing short of miraculous in itself. […]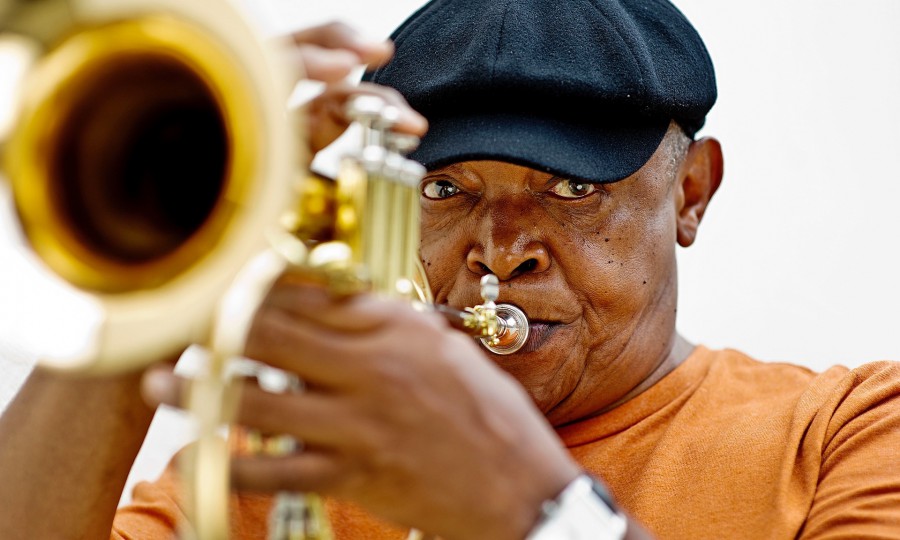 Searching For Freedom: Beautiful expression is often borne of hardship. The art that emerged out of Apartheid South Africa is no exception.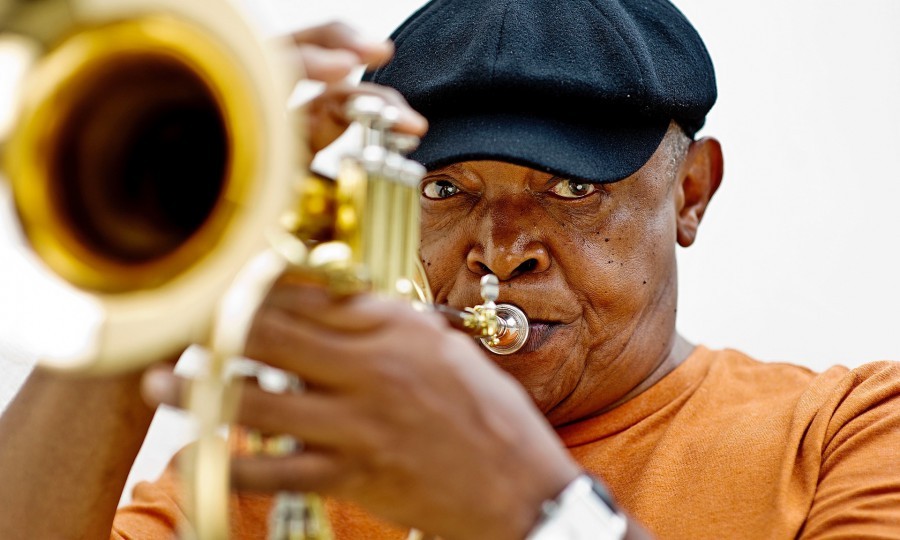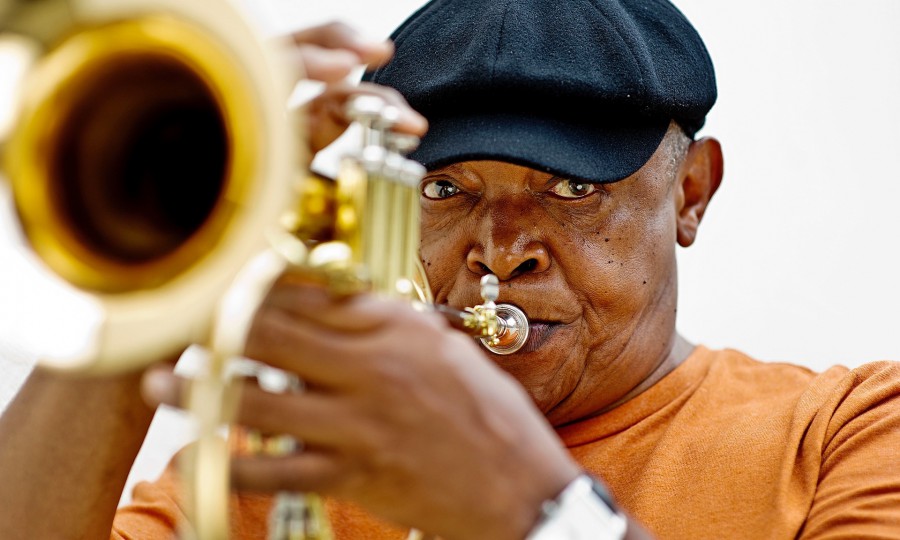 If anything — given the limited freedom of expression enforced by the state — the sheer existence of such work created by artists of colour during Apartheid is nothing short of miraculous in itself. In spite of their brilliance however (or, rather, as a direct result of it), many of these artists were forced into exile. And inevitably, like a moth to a flame, of those who made it out, many would end up in New York.
Singers, writers, photographers – for the creative souls who had come to find the place they called home no longer accommodating, New York offered the chance to be among kindred spirits and through that, continue to seek out expression as a means for telling stories the world needed to hear.
While there's no specific reason needed to celebrate these figures, in light of Black History Month, here are six exiled artists from South Africa who sought refuge for a time in the cultural mecca of New York.
Nat Nakasa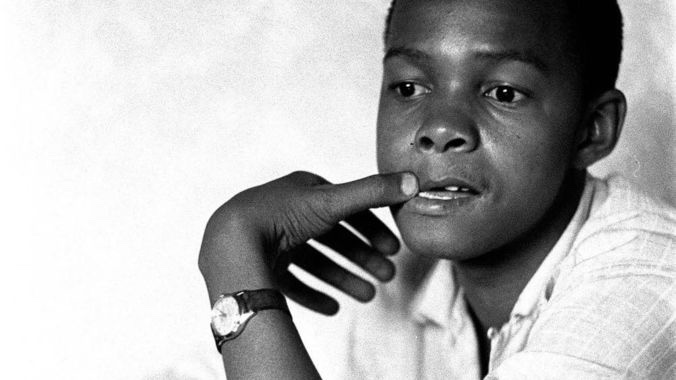 Born Nathaniel Ndazana Nakasa, Nat, as he came to be known by his peers, was a gifted writer. Nat was also a black man during Apartheid, which meant that his talent was equally his burden.
Regardless of the peril Nat's writing would place him in, through the 1950s and early 60s, the young writer dedicated himself to the important task of telling stories about his broken home.
For a while Nat's writing appeared in Drum Magazine, the only progressive publication at the time bold enough to take a stand against the Apartheid state. In 1961, Nat would have his first brush with New York when his words also appeared in a New York Times article describing the evils of the state's pass laws (which forced citizens deemed "non-white" to carry around identity documents when they were away from their home territories.)
Later, Nat's writing would briefly grace the pages of The Rand Daily Mail as the first black columnist for the national newspaper. Inevitably, though, this was a short-lived arrangement.
Nat's acceptance into the prestigious Nieman journalism fellowship at Harvard in 1964 meant facing a tough decision. Hearing of Nat's imminent trip overseas, the Apartheid state threatened to issue a banning order against him, which would have heavily limited his movements and writing for five years upon return to South Africa.
With a heavy heart, Nat was forced to leave South Africa for the United States, unsure when or even if he'd ever return.
Some months later — amidst visa concerns and what friend's described as the writer's growing homesickness and sense of hopelessness — Nat, aged 28 at the time, was found dead on a street, having plummeted from a seventh-story window on Central Park West. His body would eventually make it home almost 50 years later in 2014.
Abdullah Ibrahim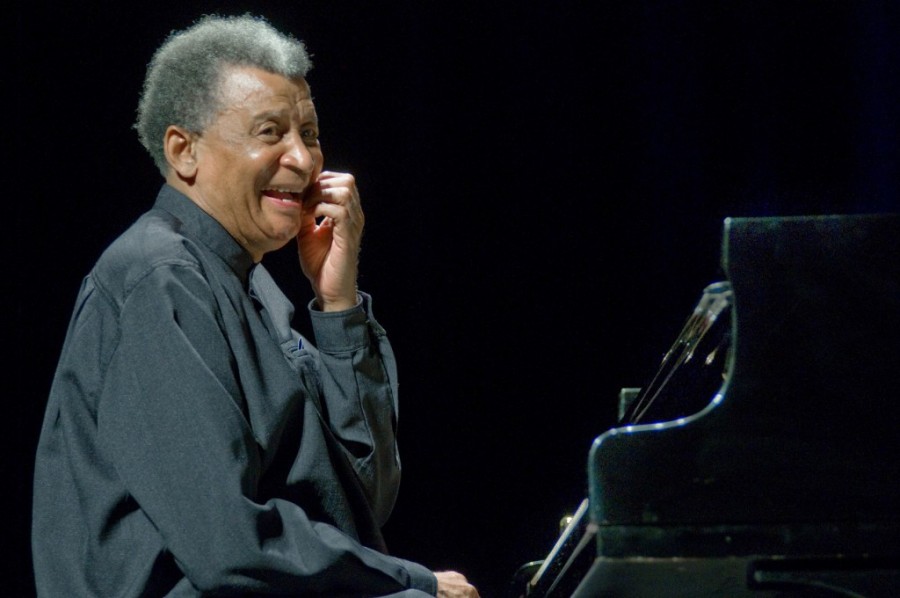 By the time famed South African jazz pianist/composer Abdullah Ibrahim made his move to New York in 1965, he'd already made some influential friends. Prime among them was Duke Ellington.
Several years earlier in 1962, Ibrahim first left South Africa for Switzerland. It was there while playing piano that Ibrahim would come to meet and befriend Ellington, who would later help Ibrahim make his move to the big apple.
Fast forward to 1966 and Ibrahim was substituting for the jazz legend himself, leading the Duke Ellington Orchestra for a number of shows in New York.
In the years that followed, Ibrahim would go on to help pioneer new avant-garde forms of jazz that marked the period of the 1960s scene in New York. Along with Ellington, Ibrahim would also come to share the stage with some of the jazz greats including John Coltrane and Ornette Coleman.
Abdullah Ibrahim & Ekaya – Heineken Jazz Aldia 2011
Hugh Masekela
The trumpet blasting, good vibes-making Hugh Masekela is another South African jazz great who'd come to define his music style while exiled in New York. Masekela first arrived in the city in early 1960, age 21, as part of the cast of an award-winning travelling musical titled "King Kong".
Not to be mistaken with the Empire State-climbing variety, "King Kong" was a show about a township boxer. More importantly though, King Kong introduced Western audiences to South African jazz and by extension, it's champions, such as Masekela.
Masekela found a means to stay in New York by studying classical trumpet at the Manhattan School of Music. By 1967, having built up a bit of a following, Masekela was invited to play the historic Monterey Pop Festival where he casually shared the stage with the likes of Janis Joplin, Otis Redding, The Who and Jimi Hendrix.
The following year Masekela released his eternally-catchy single 'Grazin' in the Grass'. It would get to Number One on American pop charts and win the Grammy that year for "Best Contemporary Pop Performance – Instrumental", cementing Masekela as an internationally renowned musician. Masekela has released over 40 albums in the decades since and remains one of South Africa's greatest cultural ambassadors.
Hugh Masekela and band performing Coal Train (stimela) at the 'Freedom Beat' festival Clapham Common, London 28th June 1986
Miriam Makeba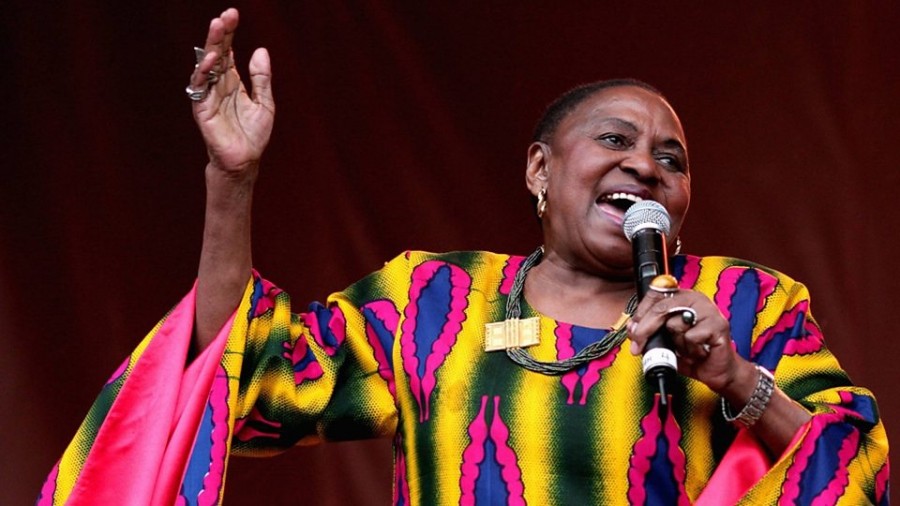 If anyone could lay claim to rivaling Masekela's international notoriety it would be his exiled counterpart and short-lived partner, Miriam Makeba.
As a fellow cast member of King Kong, Makeba would come to find similar inroads as Masekela, arriving in New York in the early 1960s thanks to some assistance from Harry Belafonte.
In 1966, Makeba won a grammy for her record "An Evening with Belafonte/Makeba."  The record was notable for it's lyrical content, which detailed the plight faced by black South Africans living under Apartheid.
Although it would take many years for the international community to truly start listening, such contributions as Makeba's were critical to the slow spreading awareness that would eventually drive the anti-Apartheid movement overseas.
"Pata Pata" would be released the following year and with it, Makeba's true introduction to the world. Alongside the equally catchy "Click Song" ("Qongqothwane" in Xhosa), it's understandable why Makeba would soon come to be affectionately nicknamed Mama Africa.
Miriam Makeba sings her most famous song Pata Pata during a performance in the Dutch TV-studios in Hilversum, September 1979. Joining her on stage towards the end of the song is her granddaughter Zenzi (who's mom is the backing vocalist in the blue dress). 
Ernest Cole
Ernest Cole made his mark as South Africa's first black freelance photographer. A fellow Drum alum, Cole also contributed to the Rand Daily Mail and Sunday Express — another national newspaper at the time.
Many of Cole's photographs, from the time he began taking shots in the 1950s to his exile in the mid 60s, vividly evoke the everyday evils of Apartheid. Rather than always showing explicit violence, Cole's work spoke to the structural divides that marked life for black South Africans: maids looking after their white charges, citizens boarding "non-white" buses, a schoolchild with no desk struggling to concentrate. Perhaps most capturing about Cole's photography, though, is how easily it tends to echo the present.
In 1967, following his exile to New York, Cole signed his first publishing deal with Magnum photos. The result was his book, House of Bondage, which would soon come to be banned in South Africa. Despite this, Cole's photos would come to offer the world some of the first images to show the brutal consequences of Apartheid, contributing an important body of art to the enduring struggle.
Ernest Cole – a documentary exploring the life and work of the South African photographer who captured world's attention with his images of apartheid.
Zwelidumile Geelboi Mgxaji Mslaba "Dumile" Feni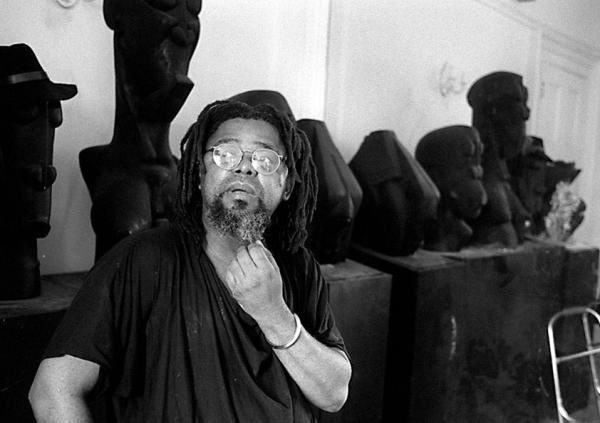 Dumile Feni was a visual artist who would first come to the United States in 1979. Prior to this, Feni began his artistic career in Johannesburg where he picked up the moniker, "Goya of the townships". Akin to his Spanish heir, Feni's work would come to be defined by the romanticism with which he depicted the hardships of everyday life in a way that elevated them to works of great beauty.
Like Goya, many of Feni's figures expressed deep pain. For these reasons, the artist's powerful work lead to pressure by the state which forced Feni into exile in 1968.
Feni was known for his love of music, particularly jazz and as such, while living in New York, he'd come to earn a large share of his bread and butter painting record sleeves, posters and calendars.
Tragically, Feni passed away from a heart attack mere months prior to his planned return to South Africa. His legacy lives on through its influence on other great South African artists such as William Kentridge, who directly credits Feni's large scale charcoal drawings for much of his inspiration today.
One more: Listen To the Timeless Song "Grazin' in the Grass" by Hugh Masekela:
A version of this article first appeared on Xpatnation (and is republished with kind permission) – view the original here.
ROBIN SCHER is a New York-based South African writer and recent graduate of the Cultural Reporting and Criticism program at NYU, interested in challenging perceptions as they relate to all things prefix-African. Like any good/broke immigrant, Robin enjoys the East Village's cheap Ukrainian Bars, Queen's affordable Greek food, and "paying what you want" at the MET.
XPATNATION is a news/culture and lifestyle website, with the voice of people from around the world who have chosen to make America their home. Focusing on global events and culture, as well as offering a unique insight and perspective into American issues.