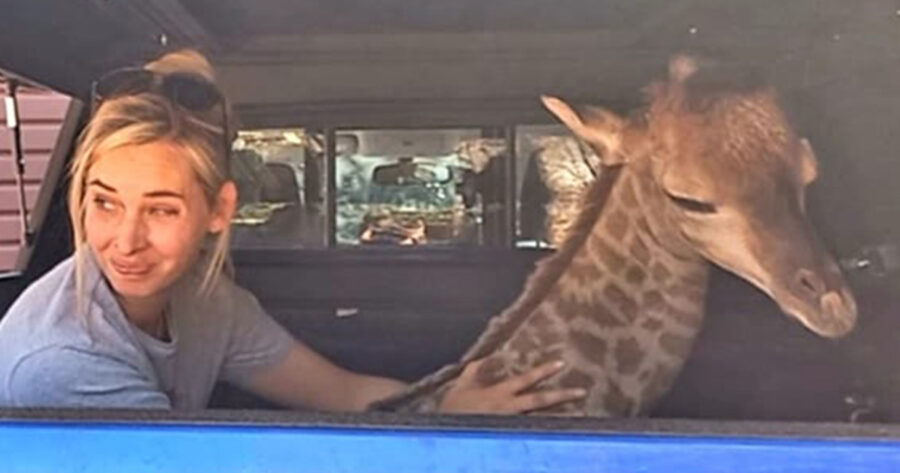 Baby Giraffe's Life Saved by Amazing Humans and a Cow in Hartbeespoort
The amazing humans at the Owl Rescue Centre, who rescue about 1,000 owls a year, have pulled off a slightly different rescue in the last 24 hours… that of a baby giraffe. Please see update at bottom of page. The non-profit – which is based in Hartbeespoort in the North West Province – said that […]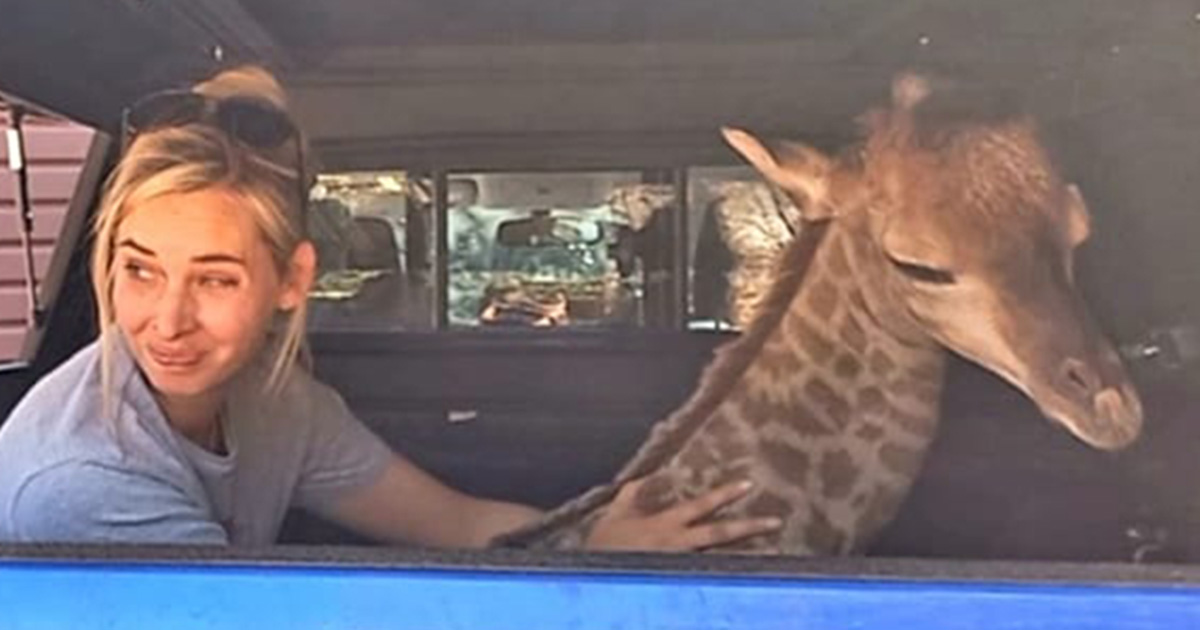 The amazing humans at the Owl Rescue Centre, who rescue about 1,000 owls a year, have pulled off a slightly different rescue in the last 24 hours… that of a baby giraffe. Please see update at bottom of page.
The non-profit – which is based in Hartbeespoort in the North West Province – said that a couple of guides had been out riding at Harties Horse and Trail Safaris yesterday, close to the Silkaatsnek Nature Reserve, when they discovered a baby giraffe lying in the veld.
"We suspect that he is a either a premature baby or that his mom was a first time mother, things went pear-shaped and he was abandoned," said Owl Rescue Centre.
They rushed the little giraffe to their vets in Bryanston where the awesome Dr Perushan, Dr Georgie and Dr Melissa stabilised him with a couple of ringers and glucose drips.
The vets then arranged to transfer the little patient – now named Marvin – to the wildlife division at Onderstepoort veterinary hospital. Owl Rescue Centre escorted him there, where Dr Katje and her team of final year students were waiting.
"We managed to get a few litres of colostrum from a dairy farm in Cullinan, one of their cows had just calved… and with Marvin not getting any from his mom, it was a lifesaver," said Owl Rescue Centre, explaining that "mammals produce colostrum, which is nutrient-rich, high in antibodies and full of antioxidants to help build a new born baby's immune system in the first two days after birth."
The Centre then "left the little boy in the capable hands of the night shift students" and were optimistically hopeful that he pulls through.
This morning there was good news! Dr Katje sent this photo, taken Sunday morning, showing a slightly recovered and healthier looking Marvin. "We can breathe now?" said Owl Rescue Centre.
The Centre also expressed its gratitude to: Bryanston Avian, Exotic and Small Animal Clinic, Harties Horse Trail Safaris, Centre for Veterinary Wildlife Research Onderstepoort and Die Pienk Koei – Du Plooy Melkery.
Update 10 August 2022: The Owl Rescue Centre says – "We have sad news. Our baby giraffe patient Marvin crossed the rainbow bridge. The veterinary hospital did their best to try and save the little guy, but sadly his little body gave up. We so wish we could have had a different outcome. Some days are tougher than others."
If you value the work Own Rescue Centre does, please consider helping (today they have a little meerkat that needs help too!):
https://www.owlrescuecentre.org.za/Donations-Sponsorship/
Owl Rescue Centre NPC Nedbank Current account 103 081 9580 Branch Code 198 765
What is the Owl Rescue Centre?
"Realising that there was a rapid decline in owl numbers and that owls had become one of the most common wildlife casualties brought into veterinary practices, Brendan Murray and his wife, Danelle, decided ten years ago to focus all their efforts on conserving them… The owls are rehabilitated and when they can survive on their own in the wild, are released in the sanctuary – a farm which is located within a 12,000-hectare conservancy," says Owl Rescue Centre. Find out more here.