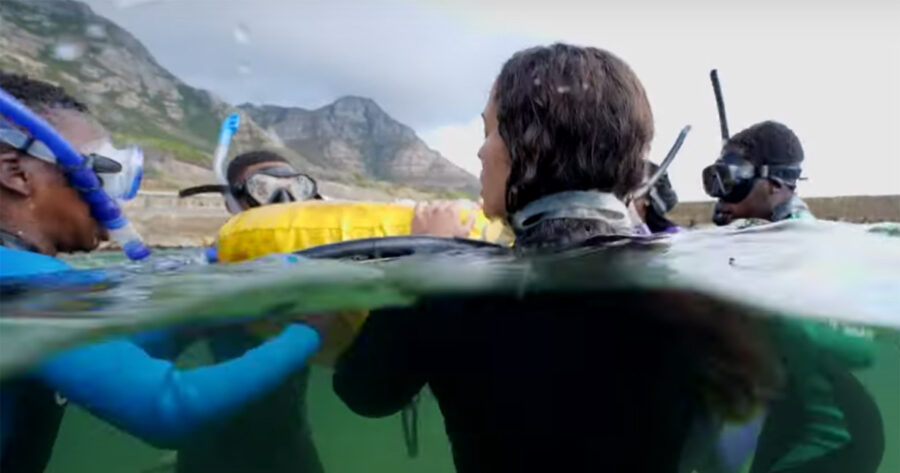 WATCH BBC Doc on SAVING My Octopus Teacher's Kelp Forest in SA
Yesterday South Africans proudly celebrated My Octopus Teacher's huge BAFTA (British Academy Film Awards) win. It was a well-deserved victory for the Netflix documentary that features film maker Craig Foster befriending a little octopus. Today the BBC has broadcast a news doc focusing on the unsung hero in the film – the incredible kelp forest […]
Yesterday South Africans proudly celebrated My Octopus Teacher's huge BAFTA (British Academy Film Awards) win. It was a well-deserved victory for the Netflix documentary that features film maker Craig Foster befriending a little octopus. Today the BBC has broadcast a news doc focusing on the unsung hero in the film – the incredible kelp forest off the coast of Cape Town – and the efforts that are being made by the filmmaking team to ensure the aquatic forest's conservation for years to come.
The makers of the documentary are activists from the Sea Change Project who want to preserve this exquisite and rich underwater ecosystem.. which, like others, is under threat as the world's oceans warm.
Associate Producer Swati Thiyagarajan tells the BBC that every second breath we take comes from the ocean because 75% of the planet's oxygen is thanks to marine algae, of which kelp is a part.
The Great African Sea Forest
To ensure people care enough to want to save it, the kelp forest featured in My Octopus Teacher is being rebranded and given a new name – The Great African Sea Forest. It's hoped that as with other extraordinary ecosystems like the Great Barrier Reef and the Serengeti, by giving it an identity this will help people around the world become more aware of it. Local children are also being taught the importance of kelp, which they will in turn pass on to their children and grandchildren.
WATCH Video: Saving the Octopus Teacher Kelp Forest – BBC News
WATCH Tearful, excited acceptance speech for My Octopus Teacher BAFTA win!