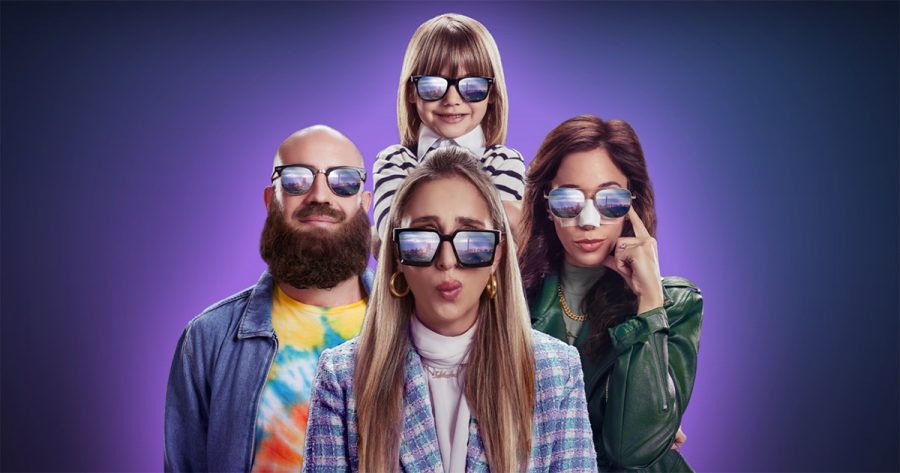 Best South African Hits to Stream This November Even If You Live Abroad
Showmax is launching Season 3 of its biggest show ever – The Wife – this Thursday, Season 3 of SA's award-winning Best Comedy – Tali's Joburg Diary – next Friday, and the streaming service's best crime series yet – Donkerbos – nearer the end of the month. All are available for South Africans abroad (in […]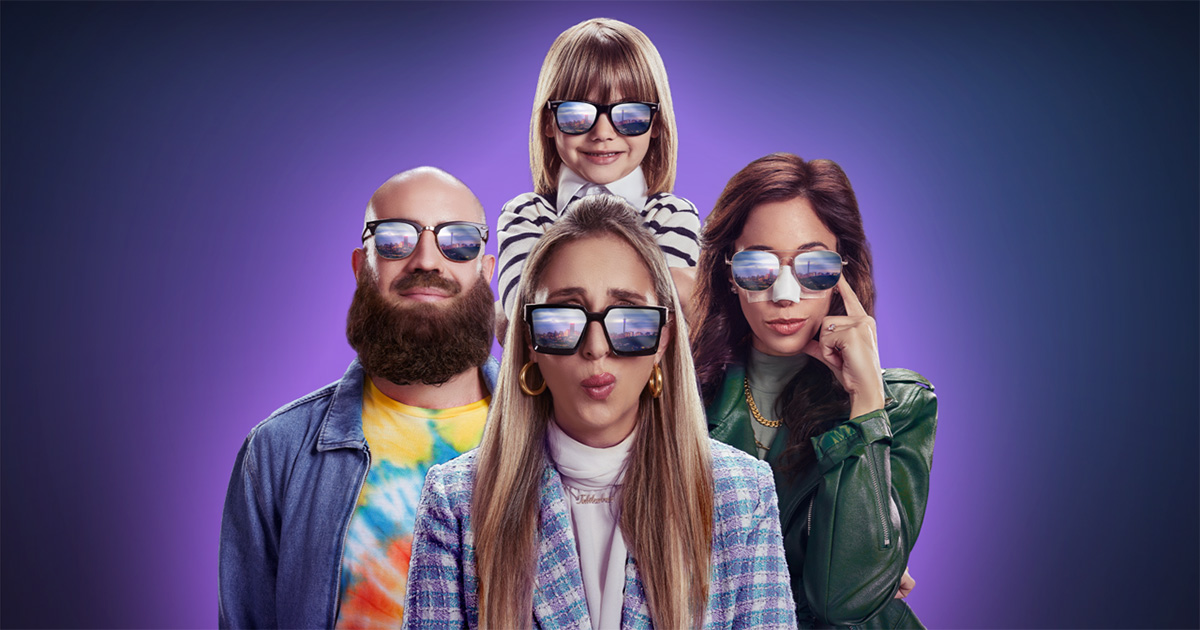 Showmax is launching Season 3 of its biggest show ever – The Wife – this Thursday, Season 3 of SA's award-winning Best Comedy – Tali's Joburg Diary – next Friday, and the streaming service's best crime series yet – Donkerbos – nearer the end of the month. All are available for South Africans abroad (in most countries) to watch too! And for those back home, Showmax is also celebrating three BAFTA Children & Young People Award nominations for The Snail and the Whale.
THE WIFE S3

 | Three episodes every Thursday, from 10 November 2022
The multi-award-winning, record-breaking, Twitter-topping Showmax Original telenovela The Wife is finally back. The third and final season centres on two star-crossed lovers: Tswana doctor Naledi Montsho and Zulu taxi driver Qhawe. Gaisang K Noge (House of Zwide) stars as Naledi opposite DStv Mzansi Viewers' Choice Favourite Rising Star winner Kwenzo Ngcobo, dubbed "the Woolworths of amadoda" by Twitter, as Qhawe.
The most viewed series on Showmax ever, The Wife won 2022 DStv Mzansi Magic Viewers' Choice Awards for Kwenzo (Rising Star) and Abdul Khoza (Best Actor). At the 2022 SAFTAs, The Wife was up for 10 awards, including Best Telenovela, and won Best Actor and Supporting Actor for Bonko Khoza and Abdul Khoza respectively. Season 2 lead Khanyi Mbau has just been nominated as African Social Star of 2022 at The People's Choice Awards.
Season 3 picks up with Naledi kidnapped and the Zulu brothers' crimes now front-page news. "This season is going to be the most explosive yet; it's going to break your hearts and heal them again," says Yolisa Phahle, CEO of Showmax and MultiChoice Connected Video. "There's more romance, and more action, and we're now celebrating Setswana as well as Zulu culture. And in Naledi's family, the Zulu brothers may have finally met their match…"
Look out for SAFTA winner Wiseman Mncube (eHostela) joining the cast as Mqhele this season. Other new cast include Sello Motloung (Blood Psalms) as Naledi's father, Kgosi; Bongo Maffin's Stoan Seate as Sefako, Qhawe's rival for Naledi; Lungelo Mpangase (eHostela, Lingashoni, Mzali Wam) as Xoli, Sambulo's love interest; Mo Setumo (The Queen) as Tshidi, Naledi's elder sister; and Thabang Lefoa (Skeem Saam) as Tsietsi.
TALI'S JOBURG DIARY

 | Fridays from 18 November 2022
Tali is coming home. Economy class. What. The. Actual.
Having shared her wedding in Tali's Wedding Diary and then her pregnancy in Tali's Baby Diary, Tali is moving back to Joburg in Season 3, determined to get Jayden into the premium preschool, Little Angels Hyde Park, and reclaim her crown, or at the very least the title of Class Mom.
But planning a wedding and even giving birth have nothing on moving back in with your parents. Especially when you're already at your wits' end after years of baby rearing in lockdown, when Darren embraced the new normal a little too much, GoldProp all but dissolved, and your credit cards started bouncing.
At the 2022 SAFTAs, Tali's Baby Diary was named Best TV Comedy, with awards for Best Actress (Julia Anastasopoulos), Best Supporting Actress (Kate Normington), Best Directing (Ari Kruger & Daniel Zimbler) and Best Editing in the TV Comedy category, and a further six nominations, including Best Actor for Anton Taylor, and Best Supporting Actress for Kate Pinchuck. Tali's Wedding Diary similarly won five SAFTAs, including Best TV Comedy and Actress (Anastasopolous).
DONKERBOS S1

 | Tuesdays from 29 November 2022
When the bodies of six children are found in the backwater forests of Donkerbos, Limpopo, an ostracised detective (multi-award-winner Erica Wessels) must wrestle with her dark past, her family and a distrustful community to catch the killer before another child is taken.
Created by Nico Scheepers (Nêrens, Noord-Kaap) and produced by Nagvlug (Skemerdans, Barakat), Donkerbos is a small-town murder mystery that switches between English, Afrikaans and Venda.
The star-studded cast includes SAFTA Lifetime Achievement Award winner Thoko Ntshinga (The River), Fleur du Cap winners Sanda Shandu (Skemerdans) and Nicole Holm (Fynskrif), Silwerskerm winners Stian Bam (Racheltjie de Beer), Jacques Bessenger (Fynskrif, Warrior) and Aphiwe Sithole (Poppie Nongena), and multi-award-winners Leandie Du Randt (Vuil Wasgoed) and Wilhelm van der Walt (Fynskrif).
Scheepers' previous series, Nêrens, Noord-Kaap, won the SAFTA for Editing (for Regardt Botha, Markus Van Schalkwyk and Eva Du Preez), with Channel24 giving it five stars and Leon van Nierop calling it "a little gem" and "masterful" in Rapport.
THE SNAIL AND THE WHALE

 | Stream now
The Snail and the Whale has been nominated for three BAFTA Children & Young People Awards: Best Animation, Director (Max Lang and South African Daniel Snaddon), and Writer (Max Lang and Suzanne Lang).
Animated in Cape Town by Triggerfish and produced by Magic Light Pictures, The Snail and the Whale follows the amazing journey of a tiny snail who longs to see the world and hitches a ride on the tail of a huge humpback whale.
"It's a lovely surprise to find that, three years after we wrapped The Snail and the Whale, we have been nominated for three BAFTAs," says Snaddon. "We're up against such incredible competition [including Hilda and the Oscar-nominated Robin Robin], so it's a real honour for us all, and I'm so incredibly proud of the teams at Magic Light Pictures and Triggerfish who made it happen."
Based on the picture book written in 2003 by Julia Donaldson and illustrated by Axel Scheffler (creators of the modern classic The Gruffalo), The Snail and the Whale has already won Best Special Production at the 2021 Annie Awards, as well as prizes from the likes of the British Animation Awards, Cartoons on the Bay, New York International Children's Film Festival, The Venice TV Awards, and the BANFF Rockie's Awards.
The Snail and the Whale was voiced by a starry British acting cast including Sally Hawkins (Paddington, The Shape of Water) as Snail, Rob Brydon (Gavin & Stacey) as Whale, Cariad Lloyd (Peep Show) as Teacher and the late Dame Diana Rigg (Game of Thrones) as the narrator.
Other recent highlights on Showmax include:
• HORROR: Gaia, the SXSW Cinematography Award-winning South African horror film, follows an injured forest ranger on a routine mission (SAFTA nominee Monique Rockman from Nommer 37) who is saved by two off-the-grid survivalists (Silwerskerm winner Carel Nel from 4 Mure and SAFTA nominee Alex van Dyk from Die Stropers). But what starts out as a welcome rescue grows more suspicious as the son and his renegade father reveal a cultish devotion to the forest.
• REALITY: Season 2 of Uthando Lodumo, the #1 hit Showmax Original reality show about Babes Wodumo and Mampintsha's marriage, is now available to binge. Showmax also has Season 1 of Mzansi Wethu's Suxoka, a reality show about polygraph tests, hosted by 2022 SAFTA Most Popular Presenter nominee Thembisa Mdoda.
• FANTASY: The first seven episodes of the critically acclaimed Showmax Original epic African fantasy Blood Psalms are available to binge, with new episodes every Wednesday until 7 December 2022.
• DRAMA: Season 1 of Mzansi Wethu's Isibopho is now available to binge. SAFTA nominee Zethu Dlomo (Black Sails, Five Fingers For Marseilles) stars as a woman who, after the murder of her husband and father-in-law, is culturally obligated to marry her brother-in-law – who also wants her dead. Also look out for the Showmax Original from Nigeria, Flawsome, starring AMVCA Trailblazer Award winner Bisola Aiyeola, Ini Dima-Okojie, Sharon Ooja and Enado Odigie as four friends, landing in weekly episodes from 10 November.
• TRAVEL: Erns Grundling takes on a 270 km pilgrimage from Uniondale to Mossel Bay in Elders: Tuinroete (Garden Route), the fifth season of kykNET's SAFTA-winning travel show. Binge from 10 November 2022.
• FOOD: Jan Hendrik van der Westhuizen, South Africa's first Michelin-star chef, is back with Season 4 of his SAFTA-winning food show for VIA, JAN. The first three episodes have featured Riaan Cruywagen, Ina Paarman, Deon Meyer and Zola Nene, among others.
• TRUE CRIME: Showmax has the first three episodes of Huisgenoot Ware Lewensdramas: Vlees en Bloed, a true crime series focusing on cases of family murder in South Africa. New episodes come every Thursday. Showmax also has the full eighth season of the SAFTA-winning Huisgenoot Ware Lewensdramas, available to binge.
EVERYTHING ON SHOWMAX IN NOVEMBER 2022
To watch most of the above shows if you live abroad (most countries, not USA), click here (there's a two week free trial!)
If you're in SA, you can also watch shows like 2022 Emmy winner Hacks, 2022 Emmy nominee The Man Who Fell To Earth, and 2022 International Emmy nominee Showtrial -click here.