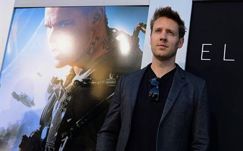 Blomkamp movie starts filming in South Africa
Sigourney Weaver is the latest big-name star to join the cast of Chappie, Neill Blomkamp's movie about a kidnapped robot. Production started in Johannesburg this week. Blomkamp, the South African writer and director whose debut movie District 9 attracted a best movie Oscar nomination in 2010, will direct Chappie from the screenplay he wrote with […]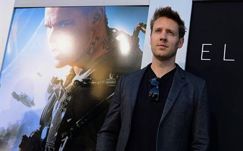 Sigourney Weaver is the latest big-name star to join the cast of Chappie, Neill Blomkamp's movie about a kidnapped robot. Production started in Johannesburg this week.
Blomkamp, the South African writer and director whose debut movie District 9 attracted a best movie Oscar nomination in 2010, will direct Chappie from the screenplay he wrote with Terri Tatchell.
The "sci-fi comedy" tells the story of a robot – named Chappie – who is kidnapped by two criminals to become the adopted son in a strange and dysfunctional family.
The film will also star Sharlto Copley as the voice of Chappie, Hugh Jackman, Dev Patel, Jose Pablo Cantillo and Brandon Auret. Ninja and Yolandi Visser from South Africa's musical duo Die Antwoord will play the gangsters.
Sony Pictures says Blomkamp's science fiction fable Elysium has grossed an estimated US$283-million worldwide to date.
The film, which stars fellow South African Copley as one of the film's villans, Matt Damon and Jodie Foster, is set on a devastated, ravaged Earth and a luxurious space station called Elysium.
In an interview with Entertainment Weekly earlier this year, Blomkamp said that although the film is set in 2154, it is a comment on the contemporary human condition. ""Everybody wants to ask me lately about my predictions for the future. No, no, no. This isn't science fiction. This is today. This is now."
Chappie is co-produced and co-financed by Sony Pictures and independent film studio Media Rights Capital (MRC). The film, which is set for release at the end of March 2015, will be marketed and distributed by Sony Pictures.
By: SAinfo reporter
Source:www.southafrica.info