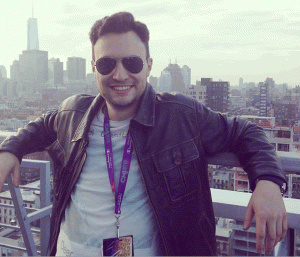 Johnny Clegg's Emotional Response to Son on Radio
South African music legend Johnny Clegg was taken by "complete ambush" (his words) when he joined Martin Bester Drive (MBD) radio show in November 2013. The Jacaranda FM radio team had a surprise in store for him…that turned into a tearjerker for both Johnny and the studio team themselves! MBD had contacted Johnny's musician son […]

South African music legend Johnny Clegg was taken by "complete ambush" (his words) when he joined Martin Bester Drive (MBD) radio show in November 2013.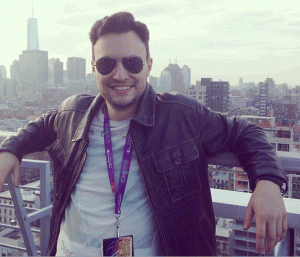 The Jacaranda FM radio team had a surprise in store for him…that turned into a tearjerker for both Johnny and the studio team themselves!
MBD had contacted Johnny's musician son Jesse (25) – who was performing in New York at the time – to secretly record one of his father's most famous songs "Great Heart".
Watch Johnny's response in the video below when the song starts playing in the studio, and he has no idea it's his son, or as he says "dis my seun".
After the show Martin Bester tweeted a thank you to Jesse, saying: "Thanks for that incredible moment! U made us all cry in studio! #mbdshow Your dad said: 'wish I could sing that song like that!'"
WATCH EMOTIONAL VIDEO OF JOHNNY CLEGG HEARING HIS SON JESSE SING 'GREAT HEART'
Johnny's own version is not too shabby! "Great Heart" was used as the title song for the 1992 movie "Jock of the Bushveld", and as the end credits song for the 2000 Disney film "Whispers: An Elephant's Tale". "Great Heart" was also recorded by American singer-songwriter Jimmy Buffett for his album Hot Water in 1988.
Jesse made his South African debut in 2008 with an alternative rock album "When I Wake Up", followed by "Life on Mars" in 2011. Having achieved platinum-selling success in South Africa, Jesse spent 2013 continuing his musical journey in North America before returning home to South Africa in November of that year.
Watch more Johnny Clegg videos.
Stay connected to more special news from SA: https://bit.ly/SAPodcast2021