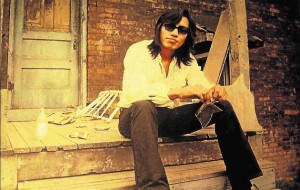 Music Trivia Quiz for South Africans
Compiled by Gary Green Check out the quiz questions below. We'll publish the answers on Wednesday (6 November 2013). Monday morning music quiz. Six clues for six songs. 1) The dilemma is whether to depart or remain. 2) A piece of granite and a islamic fortress. 3) The junior male is not permitted to shed […]

Compiled by Gary Green
Check out the quiz questions below. We'll publish the answers on Wednesday (6 November 2013).
Monday morning music quiz. Six clues for six songs.
1) The dilemma is whether to depart or remain.
2) A piece of granite and a islamic fortress.
3) The junior male is not permitted to shed tears.
4) I have been unable to secure sufficient.
5) Felines filled with emotion.
6) Retrieving orbiting communication systems.
Ten more music trivia questions, by popular demand.
7) Proceed forward in the manner of a dweller of North – Eastern Africa.
8) Take up arms in the name of one of The Big Five.
9) An appetite to rival to that of a member of the canine family.
10) A place of temporary residence positioned on the San Andreas fault.
11) A block of wax placed in the path of gas flow.
12) Personally facilitating the elimination of a legal official.
13) A person of limited faculties, that is resident north of Mexico.
14) Mislaid my belief system.
15) The art of reproduction at extreme temperatures.
16) Bridging a vertical distance on the way to the after life.
The final and most difficult 10!
17) The chemical element Au.
18) Written communication in a vessel of heated sand.
19) French gypsies and a work of epic poetry that is suitable for recitation at one time.
20) The continued repetition of adverse and destructive behavior with relation to the greatest emotion.
21) The physically dominant gender, derived from the tissue of cane grown on the Natal coast.
22) The good life in Rome.
23) The noise of no noise.
24) Arson in suburbia.
25) Celebratory movement under the reflection of a lunar object.
26) Cabernet Sauvignon.