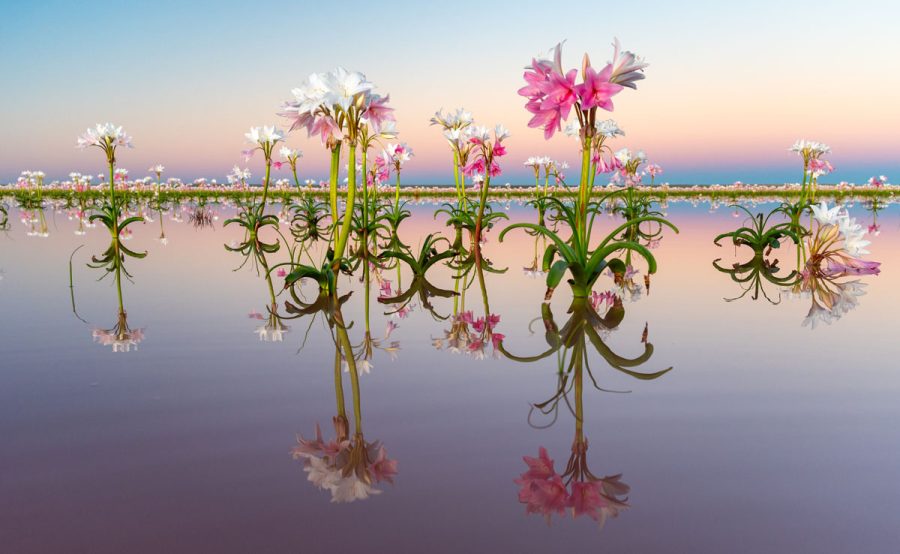 Cape Town photographer captures rare phenomenon: Sandhof lilies in full bloom in Namibia… and it's SPECTACULAR
Landscape photographer Kyle Goetsch, who is based in Cape Town, has captured the most stunning photos of a rare phenomenon – the blooming of the lilies on Sandhof Farm in Namibia. Kyle told SAPeople the "lilies bloom in their millions only when enough rain water fills the 700 hectare pan at Sandhof Farm, Namibia." And […]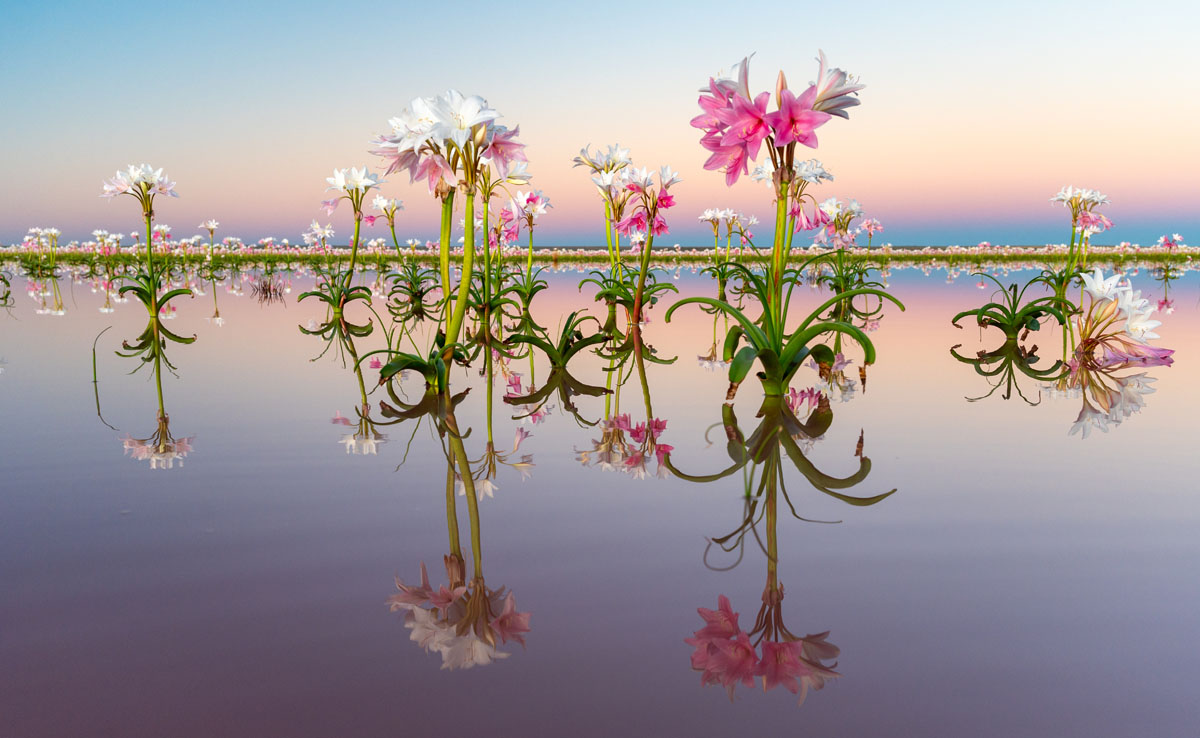 Landscape photographer Kyle Goetsch, who is based in Cape Town, has captured the most stunning photos of a rare phenomenon – the blooming of the lilies on Sandhof Farm in Namibia.
Kyle told SAPeople the "lilies bloom in their millions only when enough rain water fills the 700 hectare pan at Sandhof Farm, Namibia."
And once the lilies do bloom, it only lasts for 4-6 days "so getting to this remote location in time to see the blooming is quite a challenge", he says. But it's definitely worth it!
Kyle was at Sandhof Farm for two days to capture this exquisite and rare phenomenon. Although he says it's "incredibly difficult to capture the scale of the stunning natural phenomenon – millions of lilies in one massive pan", he's done a fabulous job… and his Sandhof lily photos have been going viral on social media.
Kyle is busy working on a collection of images for print!
If you're interested, subscribe to Kyle's newsletter for more details as to when these will be released. You can subscribe here: https://linktr.ee/kyleincpt
WATCH Sandhof lilies videos – by Kyle Goetsch
Kyle says: "Isolating a single lily amongst the thousands was not easy. I had to wade almost half way across the water-filled pan to find an area where the lilies where more spread out to achieve this image." These videos by Kyle give an idea of the scale of the beauty:
It's usually cat videos that go viral, but this video by Kyle of the Sandhof lilies has already been viewed over 1.4-million times!
View this post on Instagram
Follow Kyle Goetsch:
website: www.kylegoetsch.com
email: info@kylegoetsch.com
facebook: www.facebook.com/kyleincpt
instagram: www.instagram.com/kyleincptes