Charity campaign exceeds its target to a help heroic security guard to rebuild his home
Taylea duToit, a resident of Sea Point, Cape Town, launched a crowdfunding campaign to help Siyabonga "Siya" Zimoshile (44) rebuild his informal home after it was demolished by the city of Cape Town. Within 24 hours, the campaign exceeded its target, raising R45,000 with the support of 50 donors. Siya is a security guard at Taylea's […]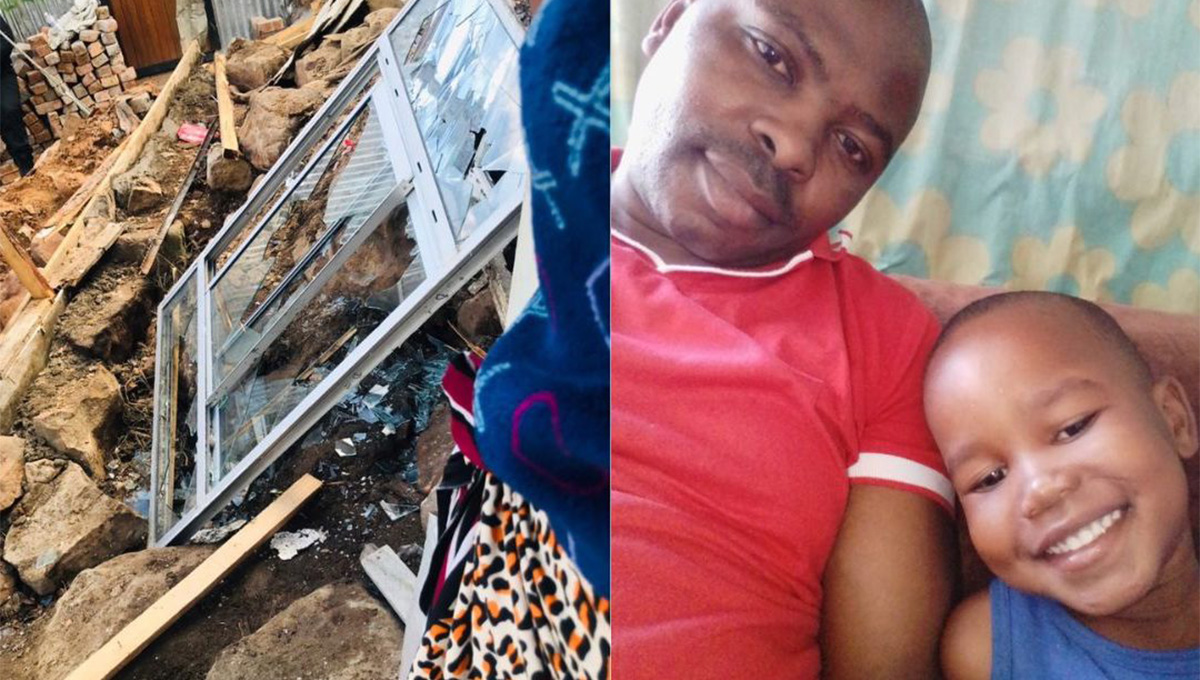 Taylea duToit, a resident of Sea Point, Cape Town, launched a crowdfunding campaign to help Siyabonga "Siya" Zimoshile (44) rebuild his informal home after it was demolished by the city of Cape Town. Within 24 hours, the campaign exceeded its target, raising R45,000 with the support of 50 donors.
Siya is a security guard at Taylea's building, where he goes above and beyond to ensure the safety of all residents. He also maintains the gardens on his off days to provide for his family, which includes his wife and four children, the youngest of whom is only five years old.
Siya's heroism was recently put to the test when a fire broke out in the apartment building. Siya and his fellow guards and maintenance man worked tirelessly to evacuate the building's 14 stories, which included many children and elderly residents. Siya bravely fought the blaze until the fire department arrived, preventing further damage to property and saving lives.
A home reduced to rubble and ruin
On May 2, Siya received a devastating phone call from his wife, Noncedo (38), to say that their informal settlement in Hout Bay, where they have lived for 20 years, had been destroyed.
Siya's family was left with nothing but the clothes they were wearing when their home, along with all their possessions and stored food, was destroyed. Adding to their struggles, Siya had invested a significant amount of money to expand their home, to accommodate his growing family, only to see it reduced to rubble and ruin. With the upcoming winter, the destruction of their home has left them in a dire situation, unsure of how they will manage to get through the cold months ahead.
Taylea reached out to the online community for support, and the response to her BackaBuddy campaign was truly heartwarming. The outpouring of generosity and kindness from strangers has given Siya and his family the hope and means to rebuild their home, and to take care of themselves during the difficult times ahead. Thanks to the incredible support of the online community, Siya can now focus on what really matters – his family's well-being.
Siya expressed his gratitude, saying, "I am overwhelmed by the support I have received from Taylea and everyone who has donated. I never expected this much kindness from strangers. This has given me hope for a better future for my family."
Support this campaign on BackaBuddy: