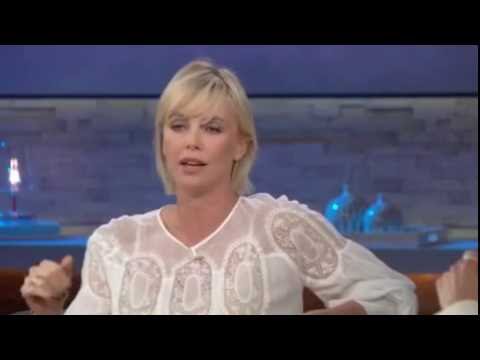 Relaxed Charlize Opens Up to Close Friend About Monkey, Her Mom and Modern Families
You can tell South African actress Charlize Theron is being interviewed by a close friend in the video below. Who else would be able to describe the star's mom as being a "b*tch"… except someone extraordinarily close?! The friendship between Charlize and American comedian Chelsea Handler is well documented in the American press where the friends […]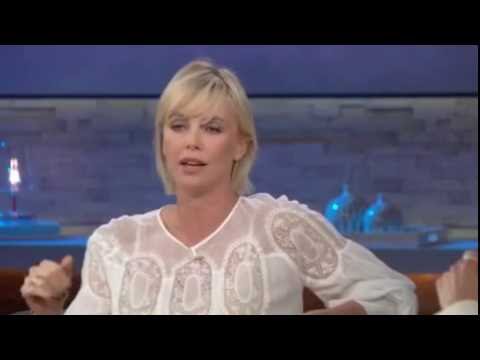 You can tell South African actress Charlize Theron is being interviewed by a close friend in the video below. Who else would be able to describe the star's mom as being a "b*tch"… except someone extraordinarily close?!
The friendship between Charlize and American comedian Chelsea Handler is well documented in the American press where the friends are often pictured out together.
It turns out Chelsea also spends a lot of time at Charlize's home and knows the Oscar winner's mom and children extremely well. Well enough to throw insults without causing insult!
A relaxed Charlize talks openly about the new kind of family she's created, her son on the set of 'Mad Max' and how important it is for our generation to be the one that ends Aids, a disease that is the highest killer of children in Africa, and the second highest killer of children in the world.
Watch Video: Charlize Theron Interview on Chelsea Handler's New Show
Charlize was promoting her latest movie – "Kubo and the Two Strings" – in which she plays the voice of Monkey, a mom who she told Chelsea remind her very much of her "very dry, very honest" mom.
Watch Trailer: Kubo and the Two Strings
MORE
Watch Charlize Theron's awesome AIDS speech at the International Aids Conference in Durban, South Africa