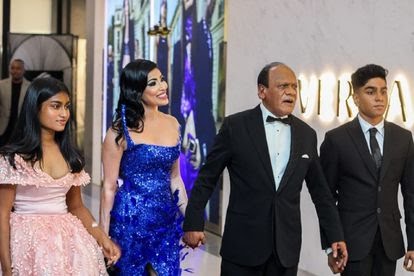 'Dubai in Durban': Inside Vivian Reddy's R1.3 billion Oceans Mall
Businessman Vivian Reddy who co-developed Oceans Mall says the R1.3-billion mall created at least 1300 permanent jobs for the locals. Somizi, Zulu King, Vivian Reddy and Sorisha Naidoo at Oceans Mall launch. Images via Instagram @Somzi KwaZulu-Natal tycoon Vivian Reddy and his family launched the "Platinum Walk" wing of the new Oceans Mall in Umhlanga […]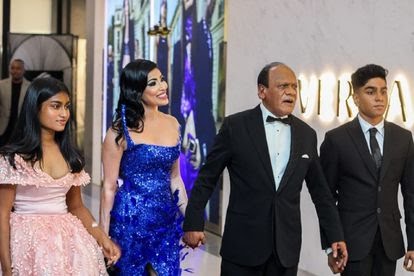 Businessman Vivian Reddy who co-developed Oceans Mall says the R1.3-billion mall created at least 1300 permanent jobs for the locals.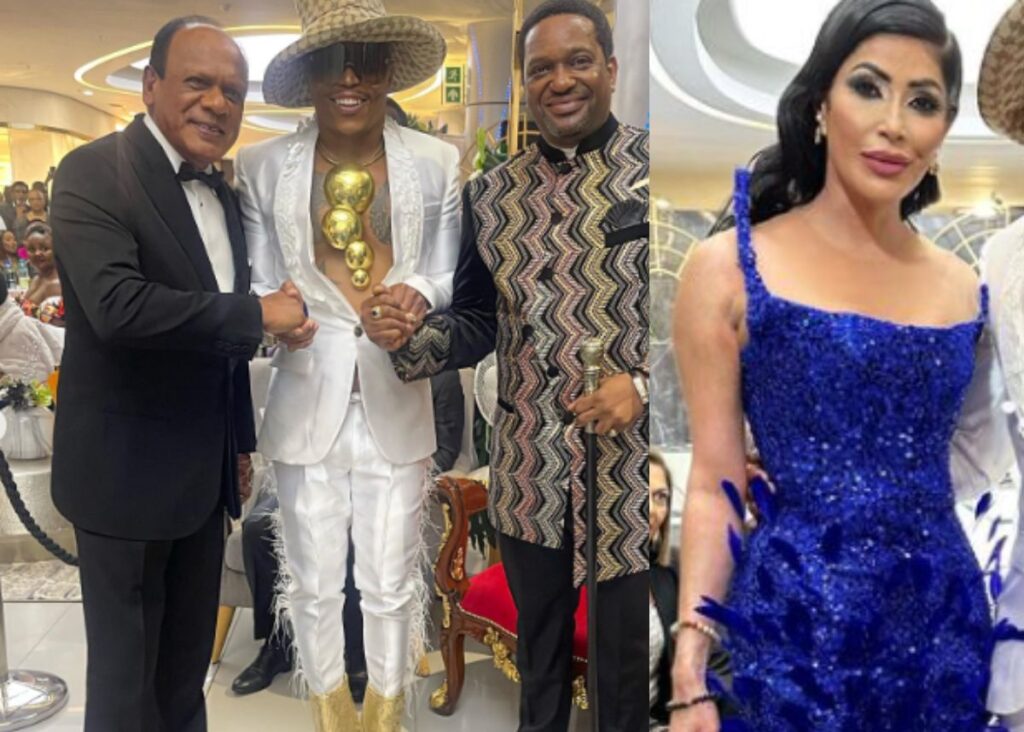 KwaZulu-Natal tycoon Vivian Reddy and his family launched the "Platinum Walk" wing of the new Oceans Mall in Umhlanga over the weekend. Speaking to Sunday World, the billionaire who co-developed the R1.3-billion shopping mall said the investment created at least 1300 permanent jobs for people in Durban.
ALSO READ:Worth billions: A closer look at Vivian Reddy's net worth
VIVIAN REDDY'S R1.3 BILLION MALL
The billionaire businessman Vivian Reddy also tells the publication the R1.3 billion Oceans Mall, which has been dubbed a "Dubai in Durban" is a game changer for the KwaZulu-Natal province.  The mall is home to over 12 international brands such as Dolce & Gabbana, Gucci, Versace, Burberry, etc.
"These are international companies investing, which means additional jobs for Durban and surrounding areas."
Reddy adds that apart from being 100% black-owned, the R1.3-billion shopping mall investment had created at least 1300 permanent jobs for the locals.
"The new R1.3-billion Oceans Mall in Umhlanga, Durban is part of the R4.3-billion mixed Oceans Development and is a show of confidence in the future of our country. The mall created 3 500 jobs during construction and 1250 permanent jobs. This mall is unique as it is the only luxury mall in South Africa to have 65% black tenants and 100% black-owned, with the PIC being a co-shareholder." he added.
The mall which overlooks the Indian Ocean was opened in November 2022, launched on Friday, 14 April 2023, and forms part of a R4.3-billion mixed-use development comprising three towers, a hotel, and luxury residential apartments.
He adds that the long-term plan was to have similar developments in far-flung rural districts in KwaZulu-Natal.
ALSO READ: Multi-billion rand Umhlanga hotel opens to the public
CELEBS AT OCEANS MALL LAUNCH
The ribbon-cutting of Vivian Reddy's R1.3 billion Oceans Mall was held on Friday, 14 April, and attended by politicians, celebrities, fashionistas, and more.
Idols SA judge and Masked Singer SA "detective" Somizi Mhlongo, who attended the launch tells Sunday Times that he's shooting both shows.
"I'm shooting both of them at the same time, and the same place,  Urban Brew studios. Look at God!"
RHOD reality TV star and actress Sorisha Naidoo, who is married to Vivian Reddy attended with their children Kalina, 12, and Saihil, soon turning 15.
Sorisha looks regal in a royal blue The XVIII Victorian gown while Viv, careful to not show favour to any of his new tenants, opts for a smart Dior suit.
Other attendees included Zozibini Tunzi, our former Miss Universe,  PIC investment chief Kabelo Rikhotso, eThekwini deputy mayor Zandile Myeni, the IFP's Narend Singh, and visiting Queen Patricia Ajayi (wife of the Yoruba king, Oba Dr Michael Odunayo Ajayi Arowotawaya II).
Former KwaZulu-Natal premier, who is now minister for public works and infrastructure Sihle Zikalala also attended, as well as the Zulu king, who said:
"Today, for the city of Durban, for the province of KwaZulu-Natal, on behalf of all the Zulus, (Zulus come in different packages — there are some white Zulus, some Indian Zulus, some coloured Zulus, the list goes on, thank you so much, Vivian. Durban is the gateway to Africa and this project today proves exactly that," says the king.
Umkhokha: The Curse actors Hope Mbhele and Nay Maps were also in attendance as well as MamKhize.
ALSO READ: R1.6m drug bust in Durban: Two suspects arrested with drugs, firearms and cash
ALSO READ: Clearwater Mall bans unaccompanied minors over potential Luh Twizzy chaos