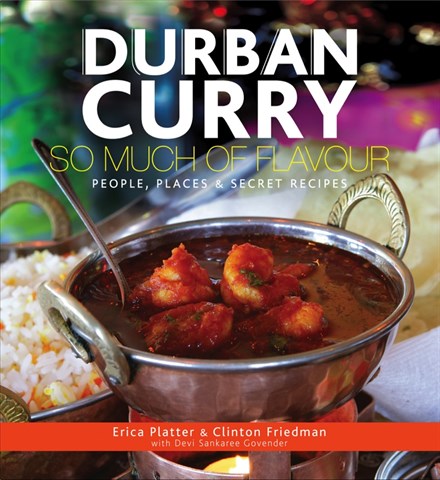 Red Hot 'Durban Curry' Scoops Second Place in World Cookbook Awards
KwaZulu-Natal's Durban curry is on its way to global fame thanks to Erica Platter and Clinton Friedman whose book 'Durban Curry: So Much of Flavour' was placed second in the Best Book of the Year category in the prestigious Gourmand World Cookbook Awards 2015. Proving that local is more than just lekker, 'Durban Curry' secured its top three […]

KwaZulu-Natal's Durban curry is on its way to global fame thanks to Erica Platter and Clinton Friedman whose book 'Durban Curry: So Much of Flavour' was placed second in the Best Book of the Year category in the prestigious Gourmand World Cookbook Awards 2015.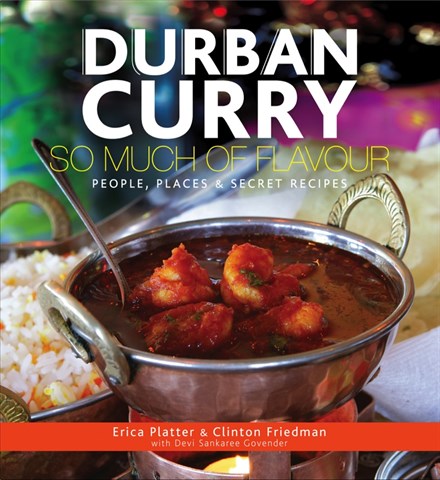 Proving that local is more than just lekker, 'Durban Curry' secured its top three spot, ahead of numerous other countries, and now has the right to use the 'Best in the World' self-adhesive sticker.
Erica told SAPeople: "We are thrilled that 'Durban Curry' has been recognised for the national treasure it is, and delighted that the cooks and chefs who make it with such pride and flair have been globally acknowledged.
"I think it is the stories behind the curries and their makers which distinguishes this book from others. We -co-publisher and photographer Clinton Friedman and I – call ours 'food story books'. Not recipe or cookbooks!"
'Durban Curry' qualified for the finals in China after being selected as South African Book of the Year earlier in 2015. At the time, the Gourmand judges described it as "outstanding" and "vibrant with passion and culture".
Durban curries are unique because the Indians who first came to work on the KwaZulu-Natal sugarcane plantations about 150 years ago didn't have their traditional ingredients from India, and so had to adapt their recipes to what was available in South Africa.
'Durban Curry' has been so popular that the book has almost sold out. "It has exceeded all our expectations," says Erica. "We are reprinting right now."
She says the book is "a tribute to all the brilliant cooks and chefs who contributed. And to Durban curries which have proved that local is fabulous!"
Over 200 countries participated in the 20th Gourmand Awards which is the food world's equivalent to the movie world's Oscars. The winner of the Best Book of the Year category was 'Le grand livre de cuisine Ferrandi' from France, and third place went to 'El Sabor de mi Ecuador, Carlos Gallardo de la Puente' from Ecuador.
"Durban Curry" is the third cookbook collaboration between Erica Platter and photographer Clinton Friedman, and like the others it takes a "documentary approach," including profiles and photographs of those whose recipes are included. The first was "East Coast Tables," focusing on the food of the KwaZulu-Natal Coast. It was followed by "East Coast Tables, The Inland Edition," which focused on the food of the Midlands and the Berg.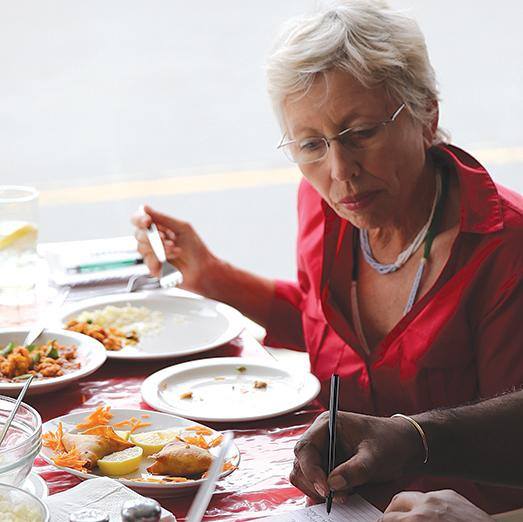 Like "Durban Curry," these earlier beautifully photographed books won Gourmand World Cookbook South Africa Awards. And all of them have an array of suggestions on what to drink, written by Erica's husband, John Platter, South African's pre-eminent wine expert.
A journalist-writer all her working life, Erica is also an excellent cook. She got started writing about food in Natal, where she grew up and now lives, after becoming infuriated by the assumption in food circles that all traditional or "South African" food originated in the Cape or had Dutch/Malay origins.