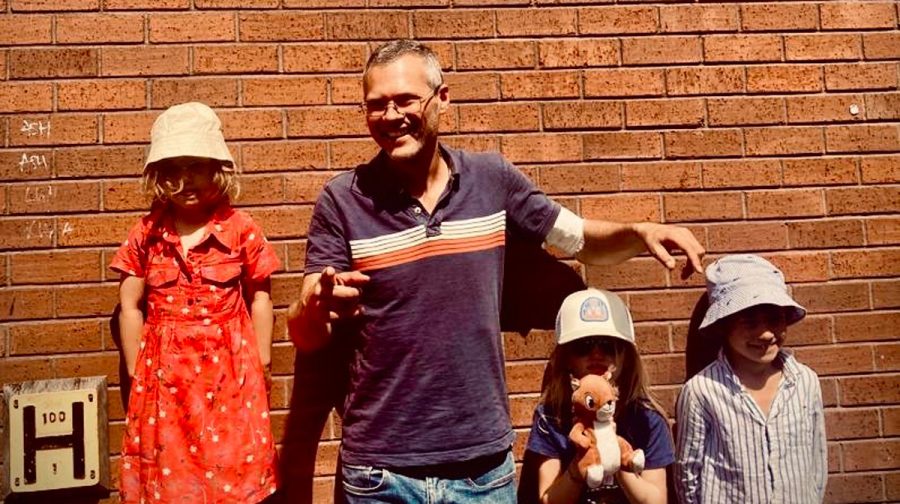 Dying Scientist Mark Stoke's Last Tweet Prompts Outpouring of Love and Reflection
A scientist with terminal cancer, who lives in Oxford in the UK, has posted a tweet that has stopped social media users mid-scroll, and elicited an outpouring of love, well wishes and compassion. On Sunday morning, Professor Mark Stokes – who describes himself as a scientist, dad and not a robot – published the following […]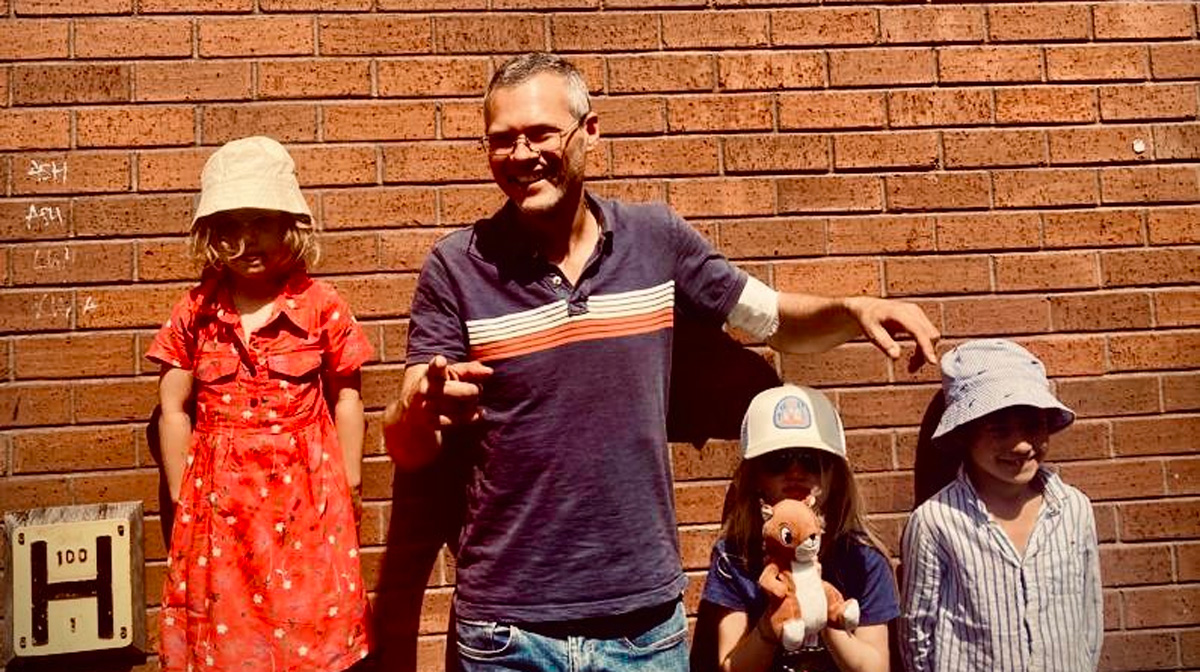 A scientist with terminal cancer, who lives in Oxford in the UK, has posted a tweet that has stopped social media users mid-scroll, and elicited an outpouring of love, well wishes and compassion. On Sunday morning, Professor Mark Stokes – who describes himself as a scientist, dad and not a robot – published the following tweet:
"Hi folks. I'm afraid it's time for me to say goodbye. Not just leaving Twitter, but the whole show. I've been battling cancer last 2 years, but now only have a few days left now. Thank you wonderful people, I leave this crazy world with much love in my heart ❤️"
There was something so raw, humble and loving about his message that Twitter users who usually scroll right past personal messages, stopped and took time to reflect and respond. Some even stopped, took a walk outside, took some photos for Mark, and then responded. Over 370,000 people have liked his tweet in less than 24 hours. Here are just some of the thousands of replies that have come in from friends and strangers around the world, from Chile to China, Sweden to South Africa:
South African Dylan Brassel said: "Your acceptance of your fate is the bravest thing I've ever read and I really pray for a miracle and that you are saved. May God bless you and your loved ones. You are a beautiful human."
Maian: "I read your tweet, and my world paused for a while. Had to go out to the Mother of all, to take it all in✨. Thank you for reminding me of the good things in life?. Hope your passover brings you unknown goodies on your way♥️"
Taanya Chowdhury: "This made me pause, and reflect on life!!
This is sad and i can never forget this ever!!
I pray for you and your family's strength sir. ❤️"
American TV presenter Katie Couric: "Dear Mark, My friend @DavePriceTV directed me here. Thank you for sharing your journey and for reminding us of our common humanity. Wishing you peace and deliverance. And that you are surrounded by love. ❤️???"
Pete Smyth: "Mark I don't know you but you are clearly one of the "wonderful people" in this crazy world…. Sending lots of love to you at your family…. I am sure your legacy will be long lasting with those beautiful children…… ♥️"
Oncologist Tatiana Prowell: "Wishing you a peaceful crossing & your family many beautiful memories & loving supporters. I'm an oncologist, & though we've never met, I'll add you to my reasons why we don't give up on ending cancer."
Stan Hazen: "Your end-of-game spirit of love and appreciation, for life on earth and for your fellow humans, is warming and inspiring. I wish you smooth and happy travels to your next stage of life, and eternal, wonderful connection to everyone and everything you've loved in life so far. ?❤️"
Rosalie: "Mark, I wish I had discovered you before this tweet. Somehow, now, I don't think I'll ever forget you. Thank you for being who you are. See you on the other side. ??❤️"
Dr. Jennifer Cassidy: "Words are little at this time. But it is clear, that so many souls here, myself included, are wishing you the peaceful crossing. Your glory and impact will reign here and I wish you nothing but peace ?"
Anthony M: "I don't know who you are and this tweet popped up on my feed. All I can say is that your message is powerful that you seem stoic towards your own death. May your legacy be passed down to your children and the next generation, and I hope your family find peace going forward."
Hugh Sturdy: "Sometimes through the chaos a message stands out because of its honesty and power…"
?Doug Rush: "I'm not even sure words at this point help. But it looks like you have all of Twitter praying for you and looking to give you kindness, love and comfort on these final days for you. Prayers to you and your family. ❤️ ?"
Peter McCormack?‍☠️ – "I don't think any Tweet has ever made me pause and reflect as much as this. I don't know you but big love man ❤️"
dr_vee: "I just cannot imagine how hard it's been for you and your family these past few years. It takes great courage to embrace death. I hope you sail onto the afterlife smoothly. I hope your family finds the strength to say goodbye. Stay blessed"
Dr G. Craig Fairweather – "Goodbye. Thank you for making the world a better place. Hope you have a good journey."
Victoria Brownworth – "Mark, you've done so much good with your life. I hope your final passing is smooth and peaceful and filled with love. Sending you strength and light for the journey ahead. My thoughts are with you and your family. ??"
Many like actor Jeff Leach spoke about losing their own loved ones: "My best friend and Dad both passed in the last few weeks. Get my Dad to play you some of his favourite records and my buddy Pete will take you out for a spin in a ridiculous kit car. Send them both my love, you'll be well looked after on the other side. You won't be alone. ?" (After receiving many compassionate messages, Jeff added: "It appears all of the kindest people on twitter can be found in this thread. Thank you Mark. ?"
Angela Wilkinson ??? – "How can any human scroll past such an empowering tweet. Wishing you a safe onward journey Mark, accepting your future will certainly secure your past. Here is a local view of my local beach for your mind to remember forever. Hope it brings you peace x"
IonelaOT – "Goodbye! The strength and bravery to write this tweet, the fright , the sadness, the all consuming anticipatory grief for your family… your legacy will continue to shine! I wish you a peaceful passing. ?"
Mark Wright – "Mark, my three sons and I don't know you, but we send you and your family all our love. We lost my wife/their mother Emmanuelle to ovarian cancer on Sunday 6th November, so our hearts and souls are with you and your loved ones this week. ❤???"
Aravind – "Your graceful tweet is just humbling the whole egoism of humanity. I haven't known you in life. But I wish I did. I hope you go peacefully into the night, Mark. Much love to you for existing here among us. May whatever imprints you've left here stay eternal. Love. ❤️"
Prof Alice Roberts? – "Goodbye, Mark. Sorry you're leaving us so soon. X"
jj – "ur message broke thru all the frequencies of our chaos n made us stop, reflect, n catch our breaths collectively. ty for pausing the world, dude. sending all the love i can. ?"
Navneet Raj – "the gracefulness of your acceptance is immensely inspirational…if miracles do happen….this is the time."
Lauren Charters – "I fondly remember attending your stats sessions during covid, they really helped us get through the lockdown. Thank you for everything you've done for us. I hope your last few days on earth are full of love and happiness! ?"
GarBear???‍❄️? – "My dearest Mark, I did not know you but I am sure the world will be a lesser place. When you arrive at your new destination look up 22 year old kid by the name James Freeman. I'm sure he will show you around and tell him his dad loves him. I ❤️ you with all my heart. Til we meet again."
Paul Mason – "I haven't seen you since undergrad lectures 20yrs ago but you left a wonderful impression upon me as someone with loads of heart & incredible clarity. I was shocked to stumble across this tweet (six degrees I guess). JSYK, even your most fleeting encounters will be remembered. ♥️"
Katie Meyers – "To Mark's family – look at how many of us (self included) that don't know Mark, but are affected and moved by his statement this morning. He sent out a good ripple that's moved all around the world. I hope you feel his love in this crazy world for the rest of your days."
Rosanne Rademaker – "To Gabey and Clara when they are grown up and read this: Your daddy was extraordinary. To Mark: ❤️"
Arun Bothra – "The grace and poise to say Good Bye. Praying for you Mark. For a miracle actually. Also wish to say an equally graceful goodbye to this beautiful world when my time arrives ?"
Prof Sarah-Jayne Blakemore – "Dear Mark, you are an inspiration and you will live on in our memories and in the hearts of everyone whose lives you touched in some way."
Cara Buckley – "You can't imagine how many people you're helping with this honest, heartfelt and endlessly courageous post."
From a Kiwi scientist in Oxford, Sam Hall-McMaster – "You're an exceptional role model Mark, and I'm really lucky to have met you. Thank you for everything you've given this world…"
Alok – "This is the most inspiring tweet I've ever read. I don't actually have to words to describe how moved I, and I'm sure so many others I'm sure, are. May the world raise a unified glass to your spirit, peace, and the impact you're leaving the world. ??"
Students and mentees of Professor Mark Stokes have collaborated to write a paper called 10 Simple Rules for a Supportive Lab Environment, inspired by the positive and thriving lab atmosphere he generated as a principal investigator (PI) or lab leader. It includes celebrating honesty, encouraging critique but not competition, and being respectful and approachable.
Before his very last tweet, Mark Stokes pinned a post to the top of his timeline – it's a link to Radiohead's Street Spirit (Fade Out) which talks of death, and to "immerse your soul in love". Today on Twitter, Mark Stokes' soul was certainly immersed in love.
Read more here.
18 years ago I turned up at this gate with a suitcase, and some vague ideas for graduate studies. Always fun to return and check out the old haunts pic.twitter.com/o2tjSlwTfh

— Mark Stokes (@StokesNeuro) August 8, 2022