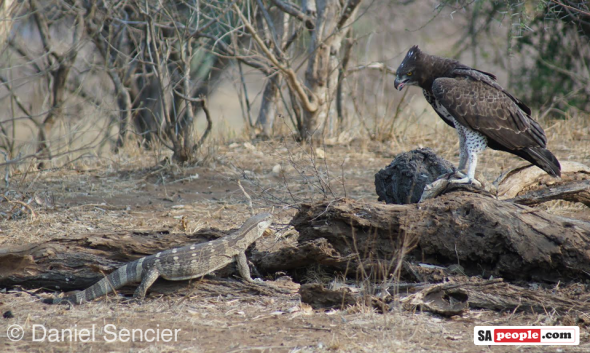 The Eagle, its Prey and the Photographer who fell in Love with SA
A UK couple who fell in love with South Africa during a holiday here last year, have captured the scene of an eagle with its prey in the Kruger National Park…and would appreciate it if a wildlife expert could identify the prey for them. "We saw this large eagle drop from the sky ahead of us," […]

A UK couple who fell in love with South Africa during a holiday here last year, have captured the scene of an eagle with its prey in the Kruger National Park…and would appreciate it if a wildlife expert could identify the prey for them.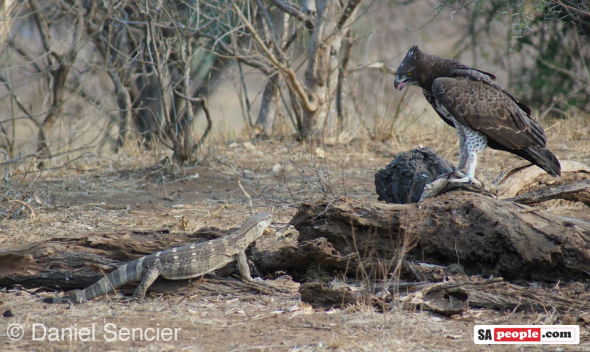 "We saw this large eagle drop from the sky ahead of us," explains Daniel Sencier. "When we got there this is what we photographed (above).
"I then started filming because at that stage, we weren't sure how things would pan out.
"I think the bird is a Martial Eagle, but what is the prey?"
Daniel and his wife Beverley are originally from Penrith in the UK, now living in Northcliff in Johannesburg.
"We came over here to South Africa last November for a couple of months," he says. But we loved it so much we never went back!
"We are temporary residents here now and in May we are going back to the UK to let our house out and then return here. We've driven all around the country in the past year, mainly camping – from Johannesburg to Cape Town, and back up to Durban and home.
"It took us a month, but we did so many things and met so many wonderful people. We did zip wire and cage shark diving, and at 62 I didn't think I ever would!"
Daniel says that back in the UK it's too expensive, too safe and there's no excitement left in life…whereas "here in Johannesburg I live with a constant edge of fear which makes me feel 20 years younger!
"That might sound crazy but it's true!"
Watch Video: Eagle and Prey, Kruger National Park, South Africa