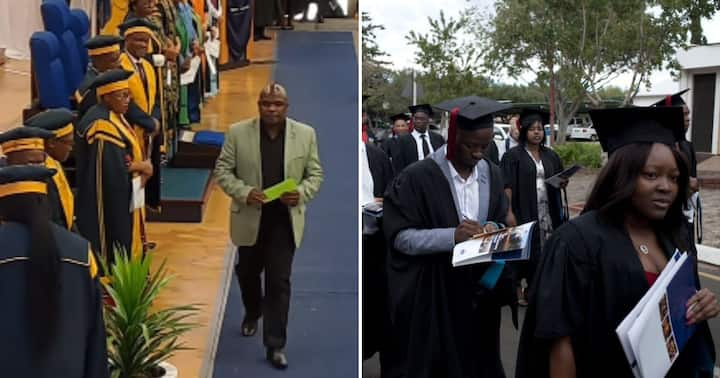 Emotional father collects late daughter's degree at NMU graduation
Graduation day is a day of celebration, and for most parents it is one of the proudest days of their lives. ALSO READ: Two senior Orlando Pirates stars celebrate graduation EMOTIONAL GRADUATION MOMENT One Port Elizabeth (Gqeberha) father held back tears as he accepted his late daughter's degree from Nelson Mandela University graduation on Thursday. The day […]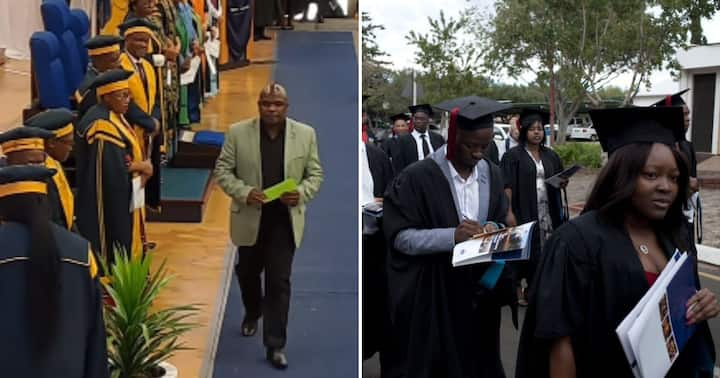 Graduation day is a day of celebration, and for most parents it is one of the proudest days of their lives.
ALSO READ: Two senior Orlando Pirates stars celebrate graduation
EMOTIONAL GRADUATION MOMENT
One Port Elizabeth (Gqeberha) father held back tears as he accepted his late daughter's degree from Nelson Mandela University graduation on Thursday.
The day your child completes college is a dream come true for most parents. For one dad, this celebration was bittersweet.
ALSO READ: Student blasted after going nude during on-campus graduation photoshoot
On Thursday, Nelson Mandela University (NMU) graduates watched as Thanduxolo Sontiki received a degree for his late daughter.
The moment of pain was felt across the entire graduation hall, and the family received an outpouring of love and support.
Thanduxolo held back his tears as he accepted his late daughter's graduation certification.
ALSO READ: Fallen RnB singer R Kelly appeals his 30 years prison sentence
Sochuma Sande Sontiki and her family were robbed of what should have been a moment of triumph at her graduation.
Sochuma was only 22 years old when she passed away after a brief illness, only four months left before receiving her degree.
By the time of her death, the bright young lady had already completed here studies and obtained a Bachelor of Arts certificate.
ALSO READ: Best graduation acceptance celebration
According to Times Live, the father said Sochuma would have gone on to more graduations, obtaining multiple degrees if she were still alive. It is easy to tell he was proud of his child.
"Fortunately she was a good girl and we never encountered any problem with her. She was a dedicated child and she performed exceptionally well and didn't repeat any subject," said the emotional and proud father.
READ MORE: