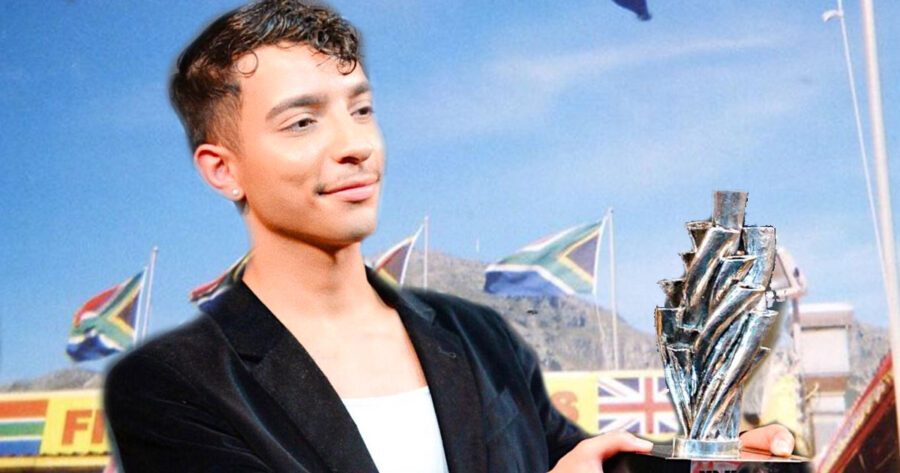 Filming in South Africa is a Must, Says Award-Winning Foreign Actor Adam Ali
As Tom Cruise prepares to begin filming Mission Impossible 8 in South Africa, SAPeople spoke to 22-year-old British-Libyan actor, Adam Ali, about his experience filming in the country. Adam, who recently won the Best Actor award at the inaugural Red Sea International Film Festival (RSIFF) for his performance in 'Europa', spent the month of October […]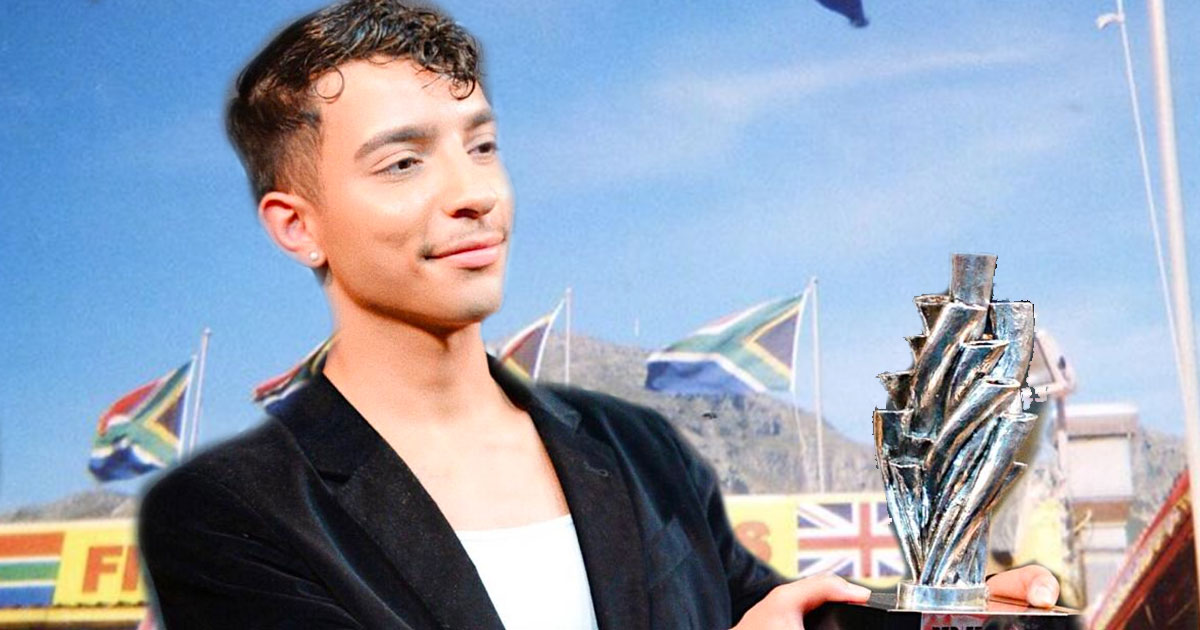 As Tom Cruise prepares to begin filming Mission Impossible 8 in South Africa, SAPeople spoke to 22-year-old British-Libyan actor, Adam Ali, about his experience filming in the country. Adam, who recently won the Best Actor award at the inaugural Red Sea International Film Festival (RSIFF) for his performance in 'Europa', spent the month of October filming in Cape Town. He loved it so much, he says it's something every actor must experience at least once in their career!
Tell us about your experience in Cape Town, what were you filming? 
I was shooting an Amazon Prime series called 'The Power' which is coming out I think at the end of 2022. It's a really amazing show written by Naomie Alderman (UK). It's based on her novel by the same title. They've been working on it for a few years, shooting all over the world… but a huge chunk of it was shot in South Africa.
I feel so privileged to have filmed in SA because it's such a beautiful country with so much history.
I'd heard loads about South Africa and specifically its film industry. Loads of my friends have worked there on previous projects, and I was really looking forward to working there myself one day. I didn't realise it would be so soon. I feel so privileged to have filmed in SA because it's such a beautiful country with so much history.
I grew up hearing about apartheid and Nelson Mandela and all the work that is happening, and to be able to experience and see the change for myself and see South Africa and where it is today. It's just really an honour. 
SA can be really proud of its diversity
What did you notice that made you connect to that change?
Just walking around, seeing the different local businesses, seeing the tourists, seeing the locals. You could just see the diversity which is something South Africa can really be proud of. Anyone can find their home in Cape Town. There's something there for everyone.
What was it like filming with South Africans?
The South African crew that I worked with was incredibly, incredibly generous and giving and friendly. They were just so hyper aware of everything. Before you even have to ask, they're right there.
I was doing some challenging scenes, lots of combat, lots of stunts and I was surrounded by people that were incredibly qualified and experienced, so I always felt safe and well looked after.
I remember having the loveliest makeup artist (who had worked internationally but had kept her really lovely South African accent). She would check in with how I was feeling. She really helped calm my nerves and made me feel comfortable, something I'm really grateful for.
I really felt the meaning of Ubuntu
People watch shows and they see this finished polished product. But it's much more than just the actor carrying that. It takes a village. I really felt the meaning of Ubuntu – 'a person's a person through people' – thanks to my makeup artist.
South Africans deliver really good, top notch, quality content. I think every actor has to work in South Africa at some point!
View this post on Instagram
Did you pick up any bits and pieces of one of our 11 official languages?
I would like to say yes… but I spent so much time on set, working and speaking in Arabic that I was pretty in character most of the time. So if anything I was trying to perfect my Arabic for the show. 
At night I would feast on Fizzers…
Did you try any South African specialties or snacks?
Yes, we had a South African catering company on set. The food was really, really delicious. We had bunny chow. There was also loads of South African sweets. I had Fizzers all over my room, at night I would feast on them while I was still trying to learn my lines.
What did you think of the houses in Cape Town? 
The property, the residential offers, the houses, they are just beautiful. When you compare them to the international market and the property prices, it's a bargain. Go buy, go rent, go airbnb. There is so much on offer. You get so much space, so much culture, so much character to the properties. I loved it. (The only thing I'd say is be aware of the flies, sometimes…)
What was your experience with the sea in Cape Town?
I went for lots of walks by the beach in Camps Bay. I grew up going to the Mediterranean a lot. That's where my dad's from. As a Pisces, being able to be by the beach is really cathartic. It helps me clear my mind, get into character and think things through. Being able to sit there on the rocks and look out into the sea was so beautiful.
What do you think of South Africa's response to COVID-19?
This is a really important point that I really want to stress. South Africa and its response to COVID19, its procedures and its restrictions is something that I respect so much and I think the world is mistaken to criticise South Africa for Omicron. The people I worked with, the nurses, the medical professionals, the rigour of COVID testing every morning, every day was so so important. Anyone that will second guess South Africa for how seriously it took COVID19 is just obviously someone who has not been to South Africa and who knows nothing about South Africa.
Tell me about your new film EUROPA and what it was like taking on this role. 
Europa is a feature that I worked on with Haider Rasheed which has now been short listed for the best international feature at the Academy Awards. It's a submission from Iraq. It's a thriller with a conscience. It follows Kamal as he flees migrant hunters in the Turkish border with Bulgaria. It's something that happens on a daily basis in real life, and especially right now it's more relevant than ever.
In order to get to Europe my character has to go through the Balkan route along which are these migrant hunters, kind of glorified mercenaries who find and hunt down refugees. They track them down, mug them, take their stuff and then basically hand them over to the authorities who send them back or imprison them.
Playing this character meant a lot to me. I'm a second generation immigrant. I know first hand what it's like as a refugee or an asylum seeker. It felt like my responsibility to be part of the conversation one way or another. There's no better way for me to communicate how I'm feeling than through cinema. That's my medium. People say film is a reflection of the society we live in. But in actuality I think it's also a portal into the future. The only way to be able to imagine a better, more generous, kinder future is to be able to picture it.
We're really excited. The film's having its UK release in 2022. It's already out in Iraq and Italy. I just really hope people watch it and it strikes up a conversation and makes them think about what they're doing too. We're all humans, this is our planet, we all have a responsibility to look out for one another. It may seem like a distant far away issue but in actuality it's an international crisis. 
What does it mean to you to have screened your movie at the RSIFF in Saudi Arabia? 
To be able to share a film first and foremost is a privilege and an honour but to be able to share it in the Middle East – which is my heritage, a part of my culture and a part of my identity – makes me extremely proud.
I'm extremely proud to be Arab, Muslim and queer and to be here in Saudi Arabia promoting a movie… I'm hopeful for the future
I've struggled with my identity and being at cross roads with who I am for a very long time. Today, I'm extremely proud to be Arab, Muslim and queer and to be here in Saudi Arabia promoting a movie. It's an honour. I'm hopeful for the future. I hope we can go towards a future that is much more accepting and tolerant. The Red Sea International Film Festival has definitely been an amazing celebration of women and I think that is long overdue and we shall see… 
WATCH Europa Trailer
EUROPA follows a man's perilous cross-border journey for safety along the Balkan route into Europe. The film had its world premiere as part of the Quinzaine Director's Fortnight during the Cannes Film Festival 2021. It was selected by Iraq as its official entry for the Best International Feature Film at the 94th Academy Awards. As well as actor Adam Ali scooping RSIFF21 Best Actor, Director Haider Rashid won Best Director.