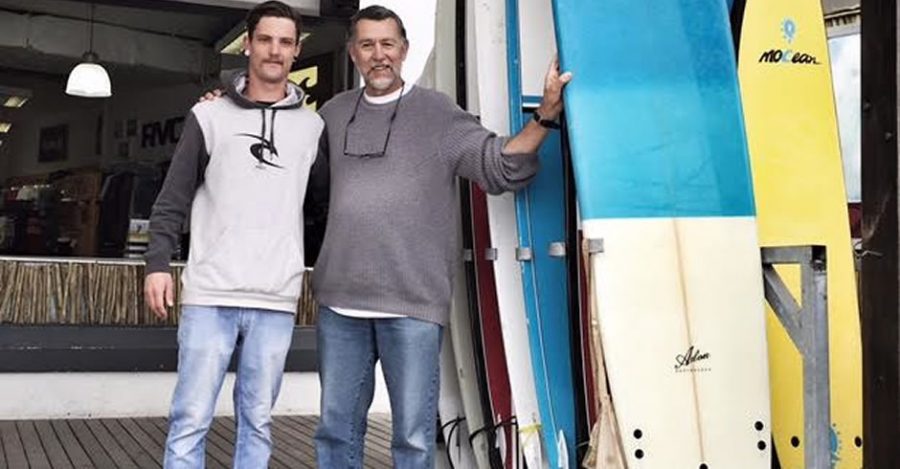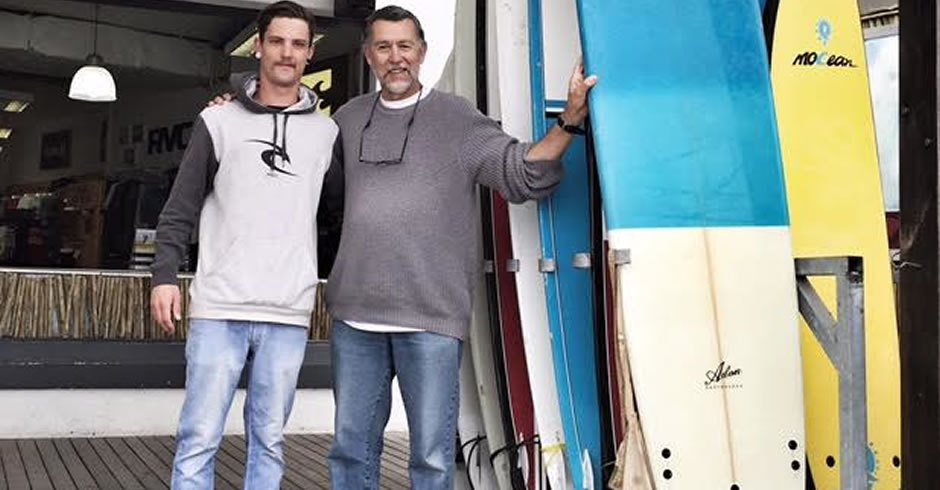 Grieving Son Thanks Blouberg Stranger With "Heart the Size of Africa"
A young Capetonian's generosity of spirit has helped a grieving South African expat through one of the most heartbreaking moments of anyone's life. Durbanite and photographer Paul Maartens – who has been living in Melbourne for the past 14 years (with regular trips back to SA) – recently flew to South Africa for a fortnight… to farewell his […]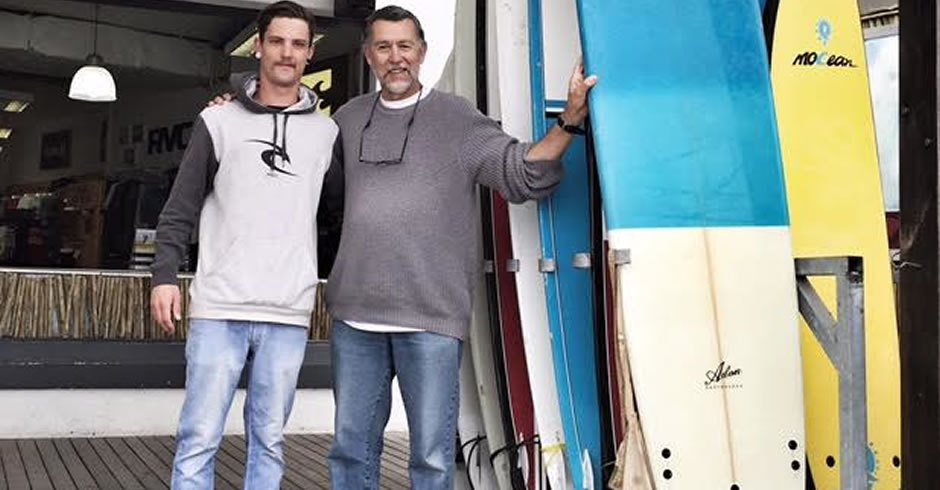 A young Capetonian's generosity of spirit has helped a grieving South African expat through one of the most heartbreaking moments of anyone's life.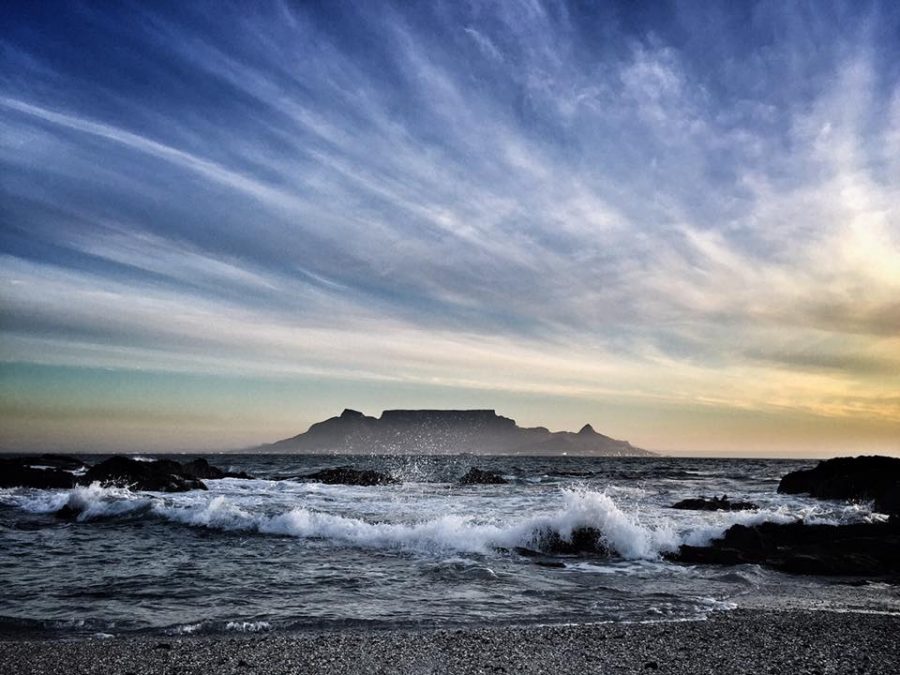 Durbanite and photographer Paul Maartens – who has been living in Melbourne for the past 14 years (with regular trips back to SA) – recently flew to South Africa for a fortnight… to farewell his beloved mom who had suddenly passed away. Paul had lost his father too, 18 months ago. His loving parents had been married for over 65 years and he wanted to scatter their ashes together.
Back in Australia, Paul's wife Leigh-Anne – who's also from Durban – sent him a message on Saturday morning wishing he didn't have to "go it alone".

But it turned out he didn't…
As Leigh-Anne wrote in a message to her friends on Facebook later in the day:
"Never underestimate the impact of a stranger's kindness! Today Paul Maartens had the sad task of scattering his mom and dad's ashes alone.
"He went in to hire a paddle board and wetsuit so that he could scatter them in the sea at Blouberg, outside their flat. A young man of about 23 had opened the shop 1 1/2 hours early to help him… and when he realised that Paul would be alone he offered to paddle out with him.
"He paddled with Paul and then waited a small distance away while Paul said his goodbyes, then paddled back with him.
"He then hugged Paul and told him that he felt very privileged to have been there with Paul.
"To that wonderful young man, you have no idea of the huge difference you made today for my husband. I thank God for you and know that you will be blessed for your kindness."
The young man was Brandon Crawley, a manager at Big Bay Surf. It was his suggestion to open the store early… so that Paul could paddle out before the sea got too busy.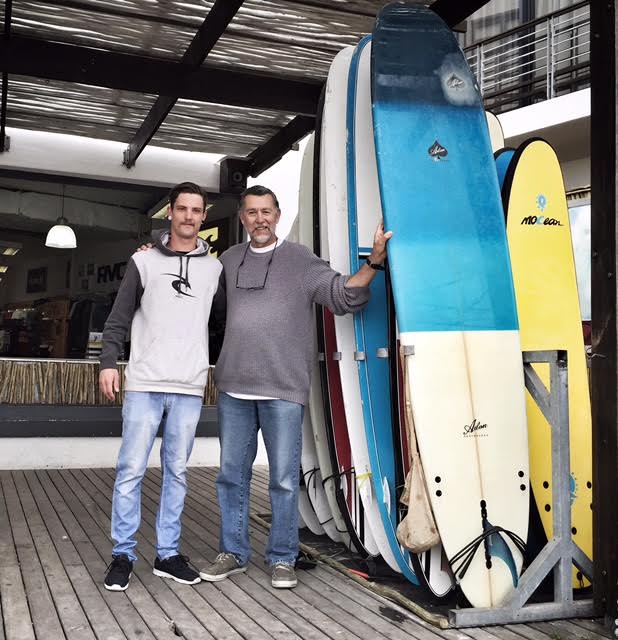 Paul calls him "my new hero and mate. It is a privilege to know Brandon Crawley. One hell of a guy with a heart the size of Africa."
Brandon's own take on the events were – unsurprisingly – humble. He wrote: "Today I had the privilege of joining Paul Maartens in celebrating his parents life!
"It was such an amazing experience to paddle out to one of the spots where he sat with his mother and had a good time!
"Paul, I thank you for allowing me to be part of that experience and share that moment with you. You are such an amazing person and your family is blessed to have someone like you!
"I wish you the best and I know that your parents are proud and happy. They are watching down on you and resting in a better place.
"I hope that we will meet again and share more memories and good times."
Brandon told SAPeople he offered to paddle out because Paul was "a fellow man grieving and his family couldn't be by his side. I was happy to be there, and it's something I'd like done for me one day when I pass away (the spreading of ashes)."
In the surf community, Brandon says, "it's the best and most respectful way – in my eyes – to say goodbye to a loved one."
Paul sent a message to Big Bay Surf commending both Brandon and fellow employee Chelsea Jones for the support they gave him on his "personal and emotional mission".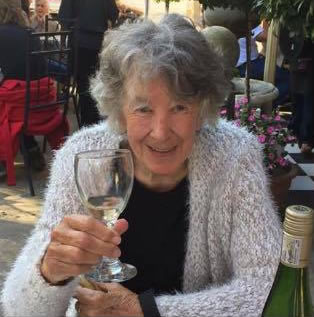 Paul wrote: "With a sensitivity beyond most guys his age, Brandon suited up quietly and walked down the beach with me. We paddled out from Big Bay side across to the far end of Small Bay where Mom and I used to sit on the benches and look out onto the Cross and beyond to the Kelp and rocks.
"I found 'the' spot and sprinkled the ashes and this young guy respectfully stayed some ways off giving me space to say my goodbyes. After some moments and all was done I had a hand on the shoulder with a 'you ok?'
"We paddled back in silence, all the while Brandon hanging back just enough to give me space. We walked back up to the shop where he politely offered me a coffee and before I got my suit off I had a hot cup in my hands. Chelsea made sure I was sorted and was there in full support.
"These were total strangers to me until the night before when I asked about the board. They didn't have to get up especially early for a stranger BUT, they did. They were with me every step of the way.
"Where do you get this kind of caring support these days!? I can only say, thank you to their parents and thank you, to you both. Your folks would be proud of you if they knew what you did for a stranger today…
"In Oz there's a saying which goes, 'Good on you mate'. God bless both of you young guys.
Brandon mate, you are a special young man. Thank you!!!"
LAST WORD: After Paul's message about Brandon's kind act started going viral on social media, Brandon told SAPeople: "I did not expect to see so much reaction and positivity out of what I did. I did it purely out of respect, love and kindness. I urge people out there to focus on not only themselves but others around them. Each person has their own problems and issues, but all it takes is one act of kindness, or one measure of love, to make another person feel good or important.
"We are all in this walk of life together and no-one should do it alone."