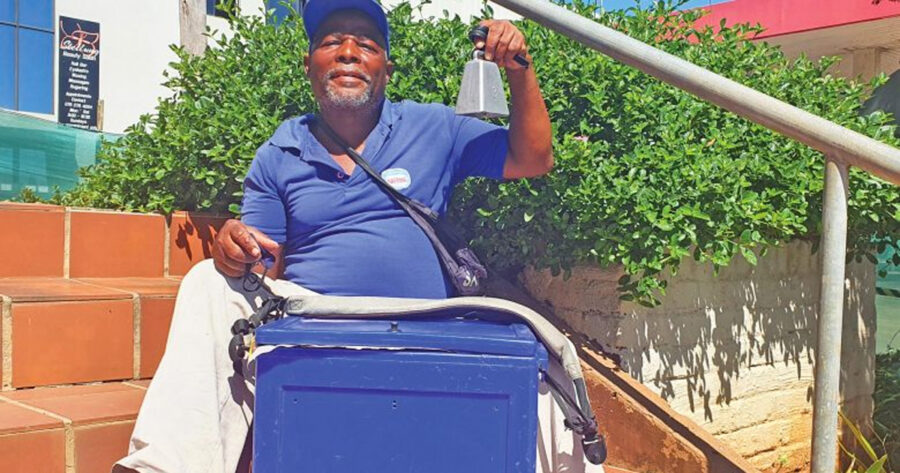 Ice Cream Seller Builds Home Thanks to Lockdown Donations
Almost a year after ice cream pedlar Richard Ngwane was featured in the North Coast Courier he has built a home for his son and grandchildren with the outpouring of donations from the newspaper's readers… writes Juan Venter. Last June the 64-year-old Ndwedwe resident cast a lone figure walking the streets of Ballito – in […]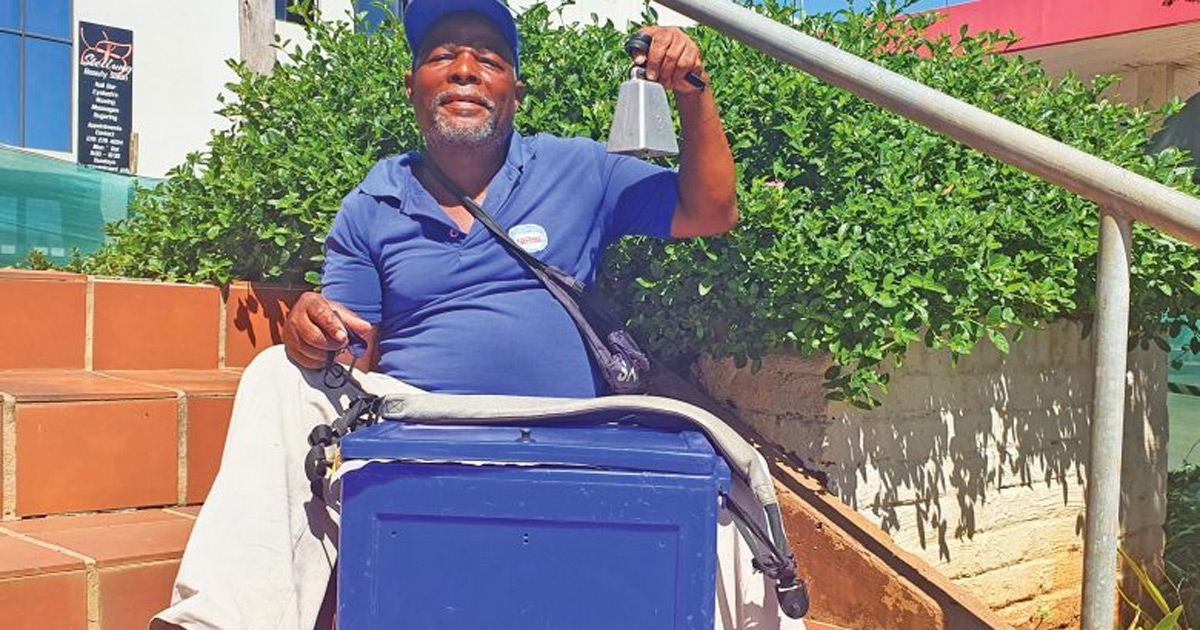 Almost a year after ice cream pedlar Richard Ngwane was featured in the North Coast Courier he has built a home for his son and grandchildren with the outpouring of donations from the newspaper's readers… writes Juan Venter.
Last June the 64-year-old Ndwedwe resident cast a lone figure walking the streets of Ballito – in KwaZulu-Natal, South Africa – trying in vain to sell ice-creams while the beaches remained closed under Level 3 lockdown.
The response was huge.
"I would really like to send out my deepest thanks to the community. I could not have done it without all of you," he said.
Richard believes his faith in God, and the resulting answer to prayer are what enabled him and his son, Sbosiso, to complete the construction of the new home, which they started in March last year.
Richard has been selling ice creams on Ballito's beaches for the past 36 years and is well known to regular beach-goers.
In season he can make more than R1 000 a day, but now he averages about R300 a day and a large portion of that goes towards his transport costs and buying stock.
The beach closures meant he had to rely on his pension to provide for his 6 children, of whom only one is employed, and grandchildren.
He now even has Zapper, after a resident suggested it.
He said the Salt Rock Coffee Company helped him to set it up.
He hopes to get enough money for a vehicle so that he can start selling chickens on a larger scale, as ice-creams were a young man's work.
For now he sells live chickens for R80 from his Ndwedwe home.
This article, by Juan Venter, first appeared in the North Coast Courier, and is republished here with kind permission.