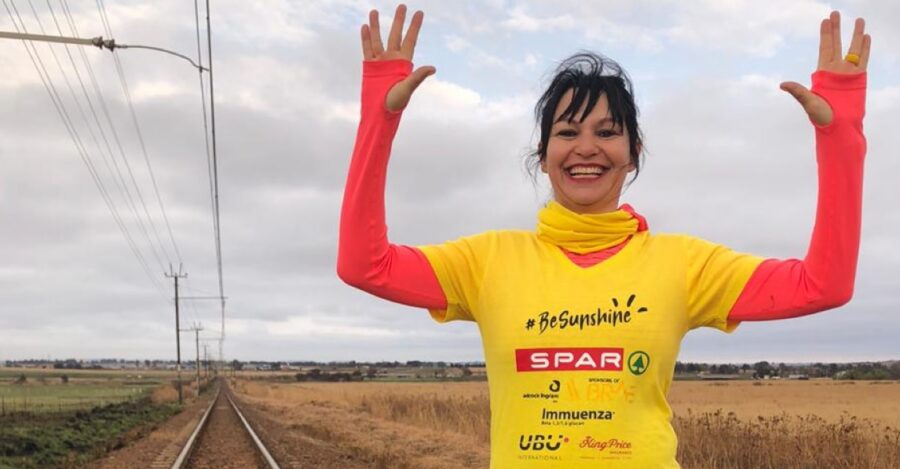 In Pics: Rape Activist Shares Emotional Moments From 448km Nostalgic Walk
This year, on the 28th commemoration of the traumatic sexual assault that left her for dead and changed her life forever, Leilani Kuter from Roodepoort, founder of Yellow For Survivors began a 448km journey, tightening her laces to shine a spotlight on survival and gender-based violence. Starting on the 1st of September, in Danville, Pretoria, […]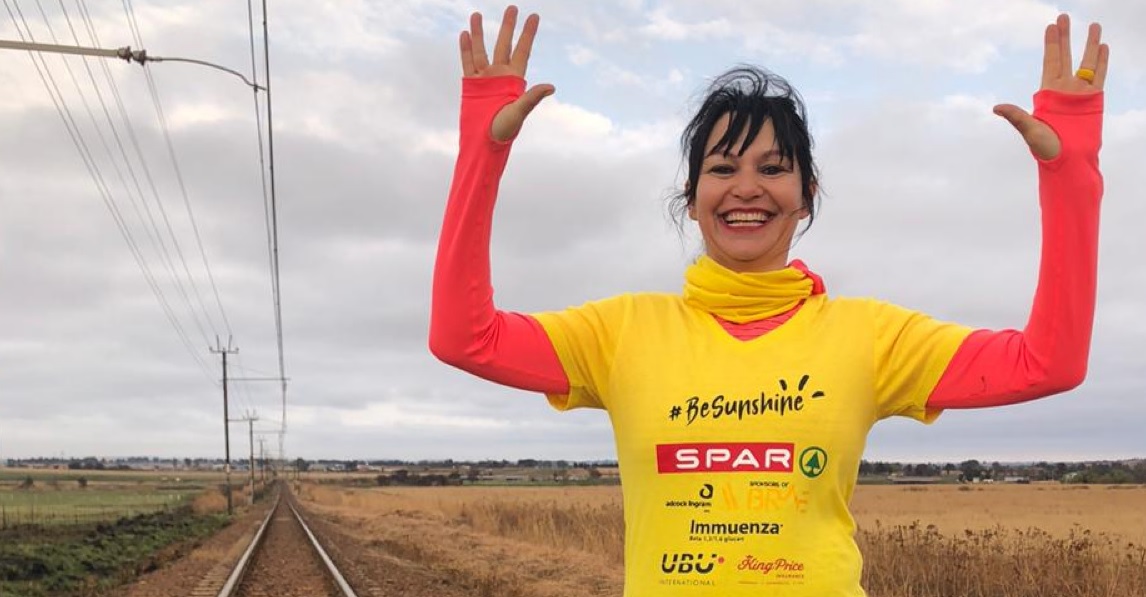 This year, on the 28th commemoration of the traumatic sexual assault that left her for dead and changed her life forever, Leilani Kuter from Roodepoort, founder of Yellow For Survivors began a 448km journey, tightening her laces to shine a spotlight on survival and gender-based violence.
Starting on the 1st of September, in Danville, Pretoria, where she was born and raised, Leilani began a 16-day nostalgic journey, walking 28km per day, revisiting significant moments in her life.
Her walk, in defiance of systemic violence against women, men, and children, ended on the 16th of September at Eat@43restaurant in Krugersdorp, Johannesburg.
Leilani's awareness campaign, has thus far raised a total of R155 460.92 towards her fundraising target of R280 000 on crowdfunding platform, BackaBuddy, with contributions from donors across the country and around the globe.
Funds raised from now until the campaign closes in August 2021, will be used to support various rape crisis centers across South Africa.
Upon finishing her walk, Leilani shared this short message to supporters:
"What an awesome journey! 16 Days of laughter, tears, pain, joy, love and kindness. I revisited my past and made new memories and formed new friendships. I saw the most beautiful sunrises and breath-taking sunsets. I heard so many stories that both inspired me and encouraged me to push forward. Thank you to each and everyone for the support, love, words of encouragement, and donations to my BackaBuddy campaign."
WATCH as Leilani finishes her walk:
What has Leilani learned about herself this time around?
"If there's one thing I've learned with my nostalgic walk is that we as individuals are capable of so much, we just need to believe in ourselves. Even though I was in so much physical pain near the end of my walk, I remained committed, because in the end, knowing what you have accomplished makes it all worth it. And as they say, pain is temporary."
Take a look at some of the memorable moments from Leilani's nostalgic walk.
Day 1 – Danville
Day 2 – The Moot (Pretoria)
Day 3 – Middelburg
Day 4 – Vanderbiljpark
Day 5 – Vanderbiljlpark
Day 6 – The Cradle
Day 7 – Sunnyside
  Day 8 – Potchefstroom
  Day 9 – Dunkeld, Sandton
Day 10 – The Cradle
Day 11 – The Cradle
Day 12 – Moreleta Park
Day 13 – Cullinan
Day 14 – Irene
Day 15 –  Maropeng
Day 16 – Krugersdorp
Walking to heal the wounds of her past
Up until last year, Leilani's story was in many ways a private 'family secret'.
She has since become an outspoken advocate and voice for women's rights and gender-based violence in South Africa. Leilani has also launched a charitable organization, YellowForSurvivors to raise awareness about rape and sexual abuse.
"Walking has become a big part of my healing process and I've learned, as I get older, that you can't run away from your past. You need to confront it head-on in order to move on. For this reason, I am going back to the places where I've shared both good and bad memories, in hopes to inspire others to do the same," says Leilani
To support Leilani's campaign, make a donation on BackaBuddy here: