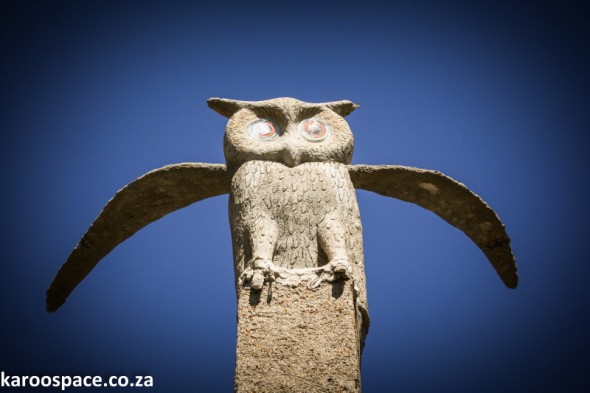 KAROO DIARY: Owl House Eye Candy @ Nieu-Bethesda
For many decades, the little village of Nieu-Bethesda in the Sneeuberg Mountains of the Eastern Cape Karoo was a dead-quiet place where very little happened. The spring-fed water furrows (leiwater) gurgled through Nieu-Bethesda, there were lots of donkey carts and survival was hard for most of the villagers. Then playwright Athol Fugard wrote The Road […]

For many decades, the little village of Nieu-Bethesda in the Sneeuberg Mountains of the Eastern Cape Karoo was a dead-quiet place where very little happened.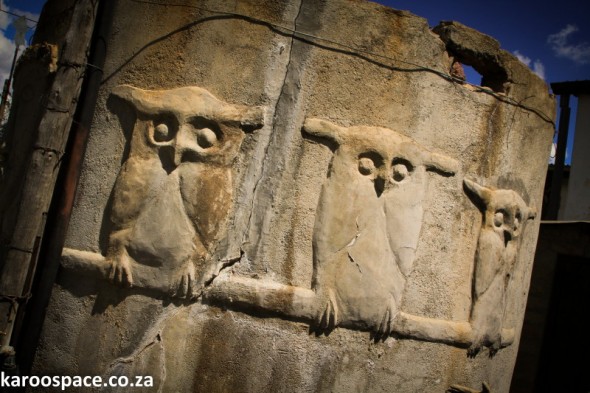 The spring-fed water furrows (leiwater) gurgled through Nieu-Bethesda, there were lots of donkey carts and survival was hard for most of the villagers.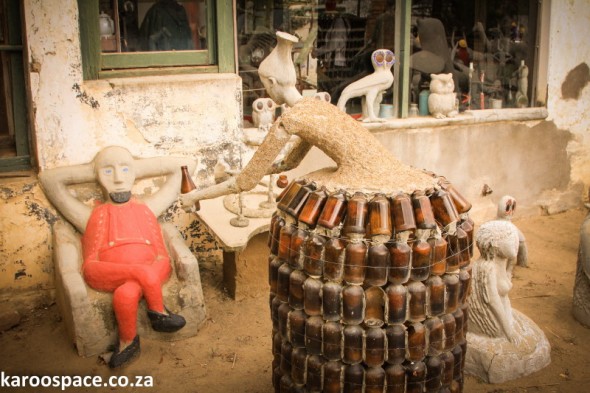 Then playwright Athol Fugard wrote The Road to Mecca and Nieu-Bethesda hit the national scene. Fugard's play swung a spotlight on the life of one Helen Martins and the Owlhouse she lived in.
In the years that followed, the Owl House became a strong Karoo icon. You ventured down these valleys to the village, took a walk around the Owl House and the Camel Yard, heard about Auntie Helen and spent the rest of the time savouring the fresh air and delicious water.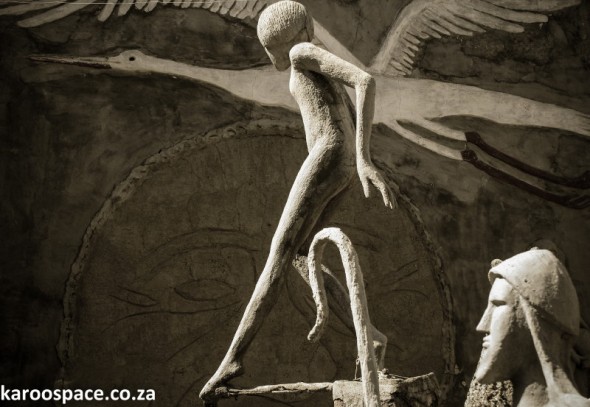 The Owlhouse is still a strong attraction. But, added to that, is the Outsiders backpackers and self-cater group of typical Karoo houses, a great cheese & brewery venue, a township eatery and a restaurant that often presents live music.
Big-name singers and players from all over South Africa love to perform in Nieu-Bethesda, even though the audience seldom numbers more than 50 souls.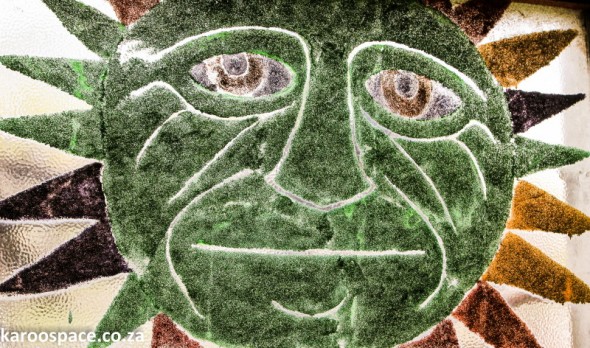 Out at Ganora Farm, the Steynberg family run a guest house, a farm museum and a meerkat rehab centre as well as doing normal farm work. JP Steynberg takes you out on fossil tours and then, when you visit the Kitching Centre in Nieu-Bethesda, the 'stone bones' make complete sense to you.
Over the Christmas to New Year period, Nieu-Bethesda is the place to be. On New Year's Eve they stage their annual Festival of Lights, during which hundreds of children and vistors walk in procession through Nieu-Bethesda, up to Pienaarsig and back, bearing paper lanterns.
It will fill you with great optimism about the year to come. Just remember to spend some of it in the Karoo…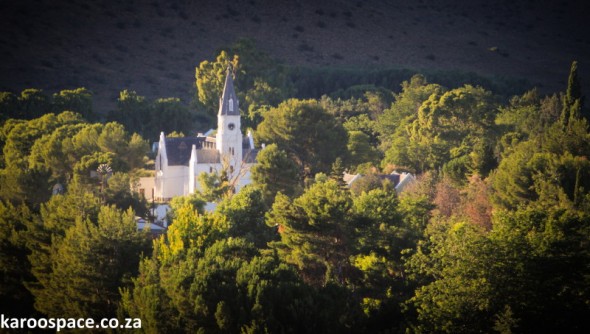 Text & Photo Essay by Chris Marais