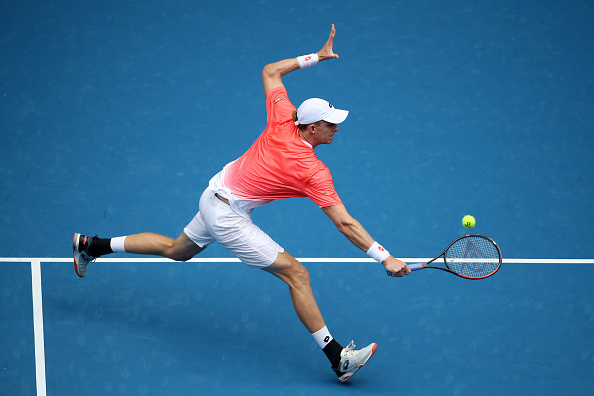 Kevin Anderson Wins in 5-Set Thriller to Move into 2nd Round at Australian Open
It might have been closer than expected, but South Africa's Kevin Anderson won through to the second round of the Australian Open in Melbourne in the early hours of Wednesday morning. Earlier, the other South African in the singles draw, Lloyd Harris, went down in straight sets to the 14th seed, Diego Schwartzman, of Argentina. […]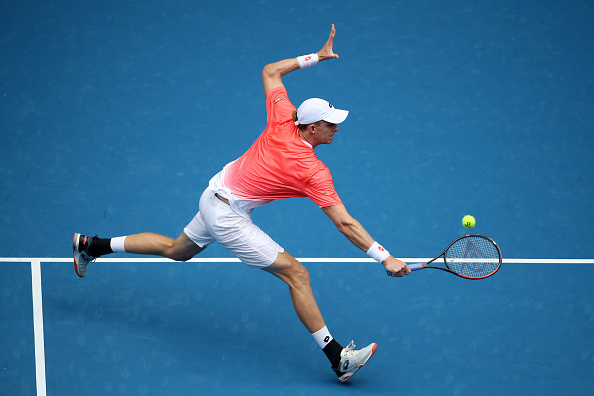 It might have been closer than expected, but South Africa's Kevin Anderson won through to the second round of the Australian Open in Melbourne in the early hours of Wednesday morning.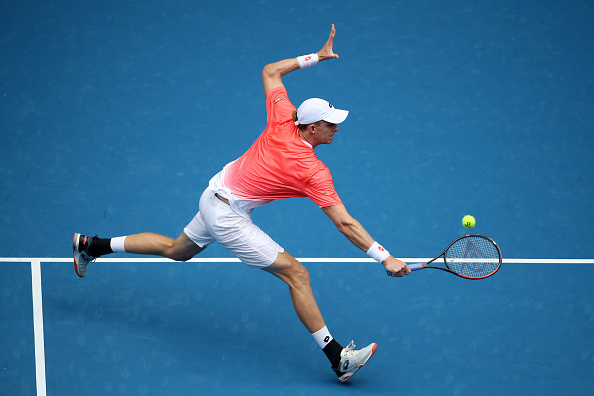 Earlier, the other South African in the singles draw, Lloyd Harris, went down in straight sets to the 14th seed, Diego Schwartzman, of Argentina.
The 33-year-old Anderson completed a 6-4, 2-6, 4-6, 6-4 7-6 (10-8) comeback victory against Ilya Ivashka, a qualifier from Belarus, that began Tuesday night and wasn't finished until 1:33am Melbourne time on Wednesday!
It took three hours and 54 minutes from start to finish, but for Anderson it was time well spent.
With his wife Kelsey sitting court side among a few hundred spectators, the South African expat (who now lives in Florida, USA) recovered from 1-4 down in the fourth and saved a match point on his serve at 4-5, 30-40 during the 71-minute final set.
The 2.03cm sportsman turned out the lights on the 1573 Arena with an overhead winner. It was Anderson's 48 winner, but one which put a big smile on his face and sent Ivashka packing from the year's first Grand Slam.
Anderson has begun the road back from a season-ending knee surgery one week at a time. After playing his last 2019 match at Wimbledon against Guido Pella last July, Anderson returned to play for Team South Africa at the inaugural ATP Cup two weeks ago.
Thur far, the results have been promising. They include wins over Benoit Paire and Cristian Garin and a close loss to Novak Djokovic.
Recently, Anderson was asked what his ambitions are for the year. He gave a well-thought answer to the question by saying:
"The first one was getting out there on the match court. I feel like that's been a really good step.
"Biggest ambition is to get back to Top 10. My best ranking is Top 5. So, I would like to get back there.
"But the two biggest goals is I want to win a Masters series. I feel like that's something that I'm definitely a good enough tennis player to do that. I've put myself in good positions but haven't quite taken that step.
"And then, obviously, the grand prize in tennis, a Grand Slam. I've been in two finals. That's the ultimate goal for me. It's one that I really feel like I have a good chance of doing it.
"Obviously, there's a lot of work. There's guys who want it as well and it's not an easy task. But those are the goals I set for myself and those are the ones I've been trying to achieve."