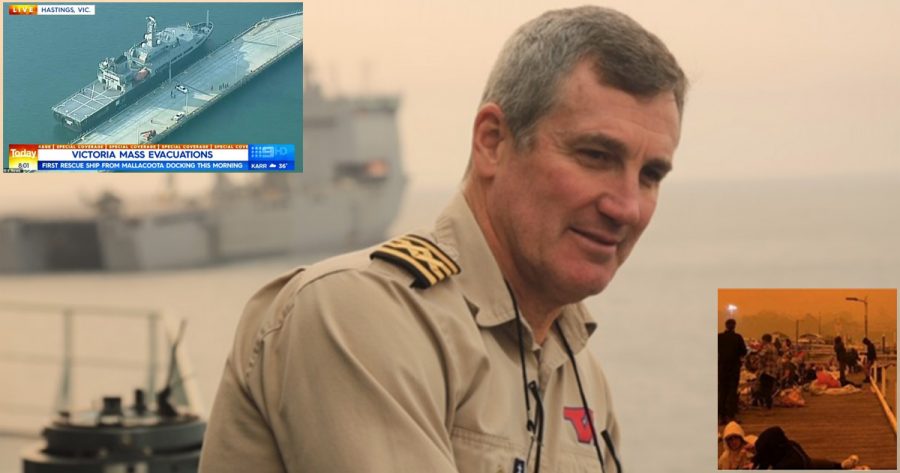 South African Expat Who Captained 1st Ship in Australian Mass Evacuation Shares His Story
They say there's nothing like South African hospitality, and  almost a hundred stranded Australians – desperate to escape the raging bushfires earlier this month – found out first hand when they were rescued by Captain Raymond Joseph Ludik, a South African expat living in Australia. The former Durbanite is Captain of the MV Sycamore, the […]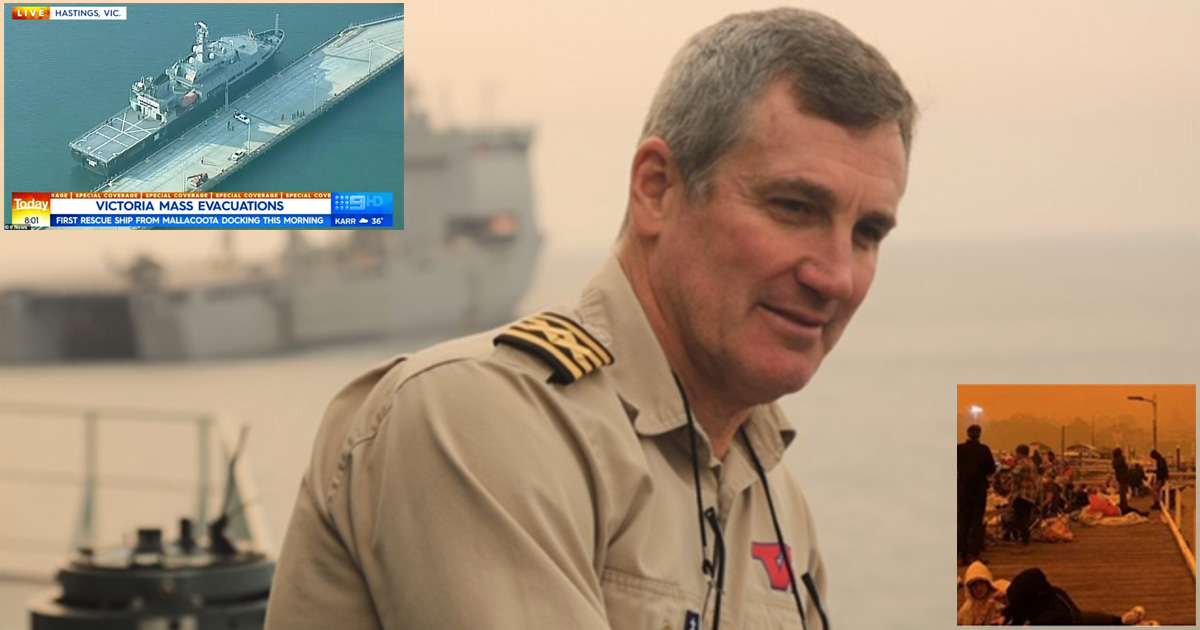 They say there's nothing like South African hospitality, and  almost a hundred stranded Australians – desperate to escape the raging bushfires earlier this month – found out first hand when they were rescued by Captain Raymond Joseph Ludik, a South African expat living in Australia.
The former Durbanite is Captain of the MV Sycamore, the first rescue ship to reach the evacuees huddled on the beach at Mallacoota in Victoria which made world headlines.
While the rest of the world watched the drama unfolding on TVs and in newspapers, Captain Ludik and his crew cruised in to the apocalyptic scene.
"It was pretty surreal," Captain Ludik told SAPeople in an exclusive interview. "We knew what to expect as we had seen the fires trap the folk on the beaches. It was like something from a movie – like Dunkirk.
"The visibility was shocking. The sky was a dark red/orange and you couldn't see the sun. The smoke was so thick that it was being sucked into the ship's air conditioning and started setting off the internal fire alarms."
Captain Ludik, who moved with his family to Australia on Christmas Day 2001, had spent Christmas at home in Queensland, before joining the ship in Sydney for a four-week stint.
On New Year's Eve, the ship was alongside in Sydney Harbour and Captain Ludik was waiting to watch the famous fireworks when he received the call "informing me that we were to sail the next day to assist in the evacuation of hundreds of locals and holidaymakers that were stranded in the small seaside holiday town of Mallacoota".
The bushfires, their devastation and the plight of so many was being watched by all of Australia and the world each day on TV.
"So when we got the call to sail and assist, it was actually an honour and privilege to be able to get out there and help," says Captain Ludik.
The MV Sycamore is a multi-role aviation training ship, built to support the Royal Australian Navy and operated by a civilian shipping company, Teekay Shipping.
Initially, to escape the fires, many of the Mallacoota residents and tourists had spent the night either on the beach or in the safety of their ski boats on the water.
"By the time we got there most had some sort of shelter. Either at an Emergency Center, in unaffected houses in the town or even in tents and caravans at the camp sight."
But they were trapped… and  therefore overjoyed to see MV Sycamore, the first ship to come to their rescue, and to be welcomed aboard by Captain Ludik and his crew.
"They were just relieved and so happy to be off the beach and onboard. My crew did an excellent job of making them feel comfortable and safe," says Captain Ludik.
The trip to Hastings in Westernport, where Captain Ludik dropped off the passengers before returning for more bushfire-related missions took approximately 15 hours. (There were 59 people rescued on that first trip. It was meant to be 60 but a photographer – who counted as a passenger – snuck on the first boat and then jumped off on the last return boat.)
During the long trip, passengers said they felt absolutely spoilt with excellent food and comfortable beds, and praised Captain Ludik (also known as Joe) and his amazing crew in interviews on international TV channels.
"We aim to please!" jokes Captain Ludik, adding: "Yes, I have a great crew and exceptional catering staff."
He says he and the crew "just did what we would have wanted had we been in their position. Most had been in the same clothes for the past few days so we offered disposable overalls while we laundered their clothes, and they took a long deserved shower.
"I relaxed the accommodation cabin rules and let them take their frightened pets in their cabins with them."
Captain Ludik's warm South African hospitality (the "only ex-Jappie" on the ship) – and that of his awesome crew – were greatly appreciated by the rescued evacuees, many of whom not only shook his hand, but hugged him too.
"I was at the gangway to wish all the passengers farewell when they disembarked in Westernport, and all were very grateful," says Captain Ludik. Some even joked that they would give him a great review on AirBnb, a fact he told a local news station… which has led to quite a bit of teasing from his family and crew!!!
Captain Ludik, who grew up in Durban and went to Penzance Primary and Glenwood High (matriculating in 1978), started his career at sea as a Naval Officer in the South African Navy, which he left in the late 90's holding the rank of Commander and having had command of three Minister Class Strike Craft.
He then attended the Natal Technikon and qualified with an Advanced National Diploma in Maritime Studies which set him on the path as a merchant marine deck officer.
Today he's lucky enough to live "in paradise ?- a spot on the Gold Coast called Paradise Point" – where there are "so many butchers making good boerewors and biltong that they have become everyday items".
Reflecting on his rescue mission, Captain Ludik says he feels "very proud, and as I said, honoured to be able to contribute to the bushfire effort at this time of national emergency.
"At first it felt like just another deployment, but then getting to Mallacoota and seeing things first hand and seeing the looks of relief on the faces of the evacuees, it was definitely different."
He says what will always stand out for him is "the way the crew of the Sycamore jumped into action and just got on with the job. Nothing was too hard at any time, day or night. Plus the support and thanks we have received from so many.
"The Chief of the Australian Navy even took time out of his busy schedule to fly out to the Sycamore and spend time with my crew, thanking us for our assistance."
Apart from a two-day break on the 11th and 12th of January to refuel, restock and refresh before heading back down south to fire-affected areas in Victoria and New South Wales, this Friday will be Captain Ludik's first break.
The keen cyclist, triathlete and surfer – who has been happily married for 36 years "to an extremely tolerant, loving and downright amazing wife" – will surely be spending some time with family. He has two children (a son who's a music producer and daughter who's a school teacher)… and he's embarking on a brand new adventure in life – being a grandfather!
"I became a grandfather for the first time on Boxing Day evening. Saw my grandson for 10 minutes, then flew to Sydney to join the Sycamore…"
From Super Hero to Super Grandad, we wish Captain Ludik all the best for 2020 and thank him for making South Africans proud!