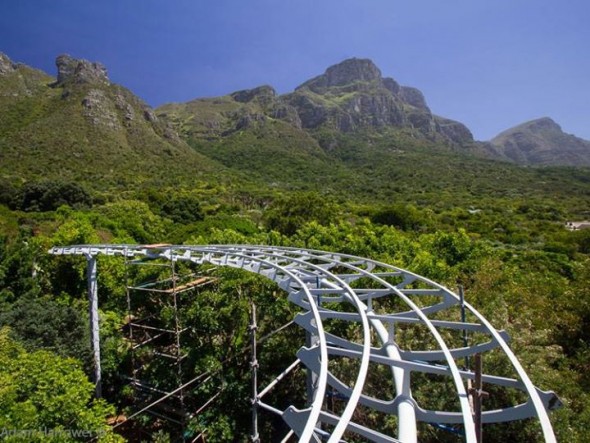 The Boomslang voted Most Beautiful Object in South Africa
Kirstenbosch's suspended walkway, the Boomslang, was today declared Most Beautiful Object in South Africa (MBOISA) at Design Indaba Expo 2015. This award comes hot on the heels of the announcement that Cape Town's Kirstenbosch National Botanical Garden attracted more than one million visitors last year, securing it as one of the most important tourist attractions in South […]

Kirstenbosch's suspended walkway, the Boomslang, was today declared Most Beautiful Object in South Africa (MBOISA) at Design Indaba Expo 2015.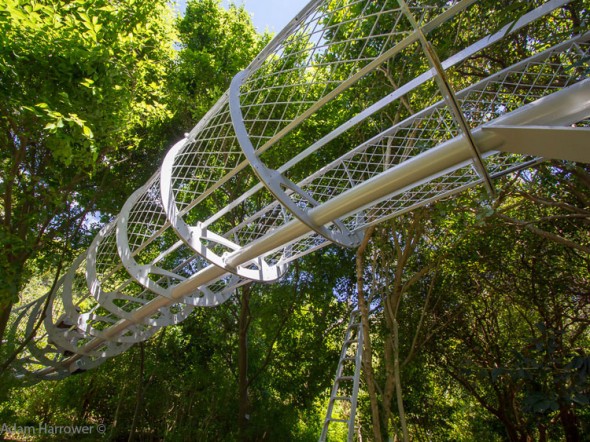 This award comes hot on the heels of the announcement that Cape Town's Kirstenbosch National Botanical Garden attracted more than one million visitors last year, securing it as one of the most important tourist attractions in South Africa.
And the 130-metre long Centenary Tree Canopy Walkway (as the Boomslang is officially known) has certainly helped attract thousands of those visitors since it was opened last year.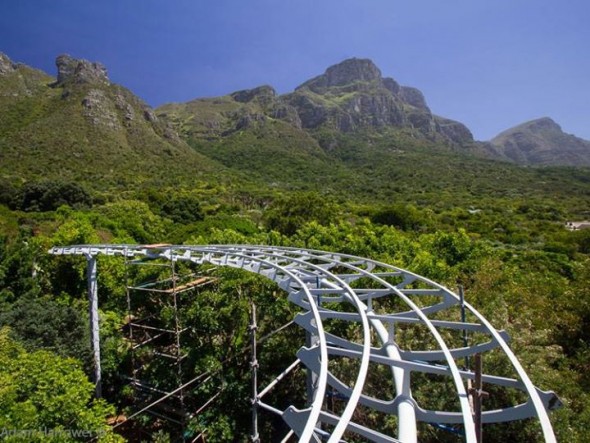 For those who've questioned the environmental friendliness of the Boomslang and a million visitors traipsing through the Garden, Tourism Minister Derek Hanekom observed last week that "the tourism footprint in conservation areas and botanical gardens generates the income to support the sustainability of these assets". (Interestingly SANParks generated 85 percent of its operational costs last year through tourism revenue, while less than one percent of the Kruger National Park's two million hectares was dedicated to tourism infrastructure.)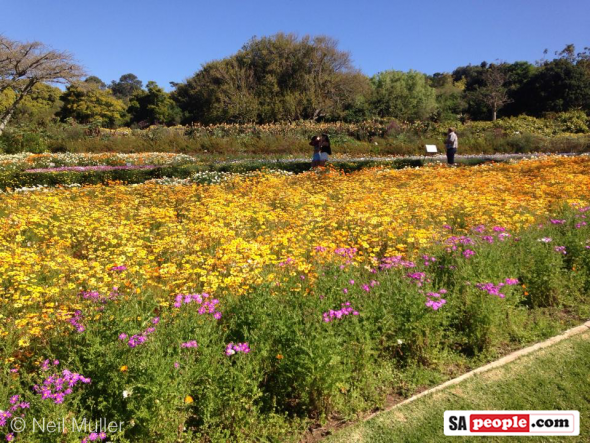 It was also pointed out that tourism can be an effective conservation tool in raising awareness of the value of the country's natural heritage and the responsibility to protect it.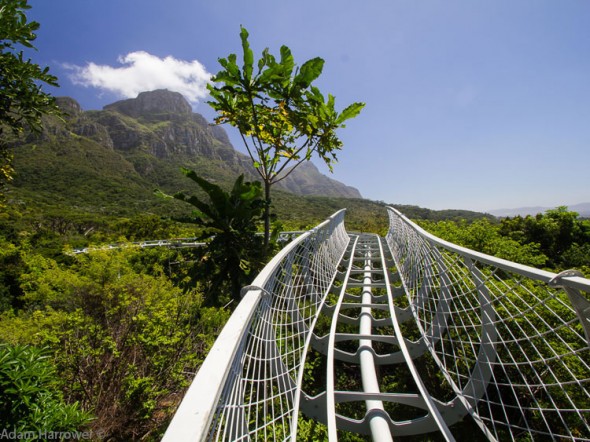 Raised above Kirstenbosch's "Enchanted Forest" (Arboretum), the Boomslang provides spectacular 360 degree vistas of the Garden, majestic mountains and Cape Flats; and allows visitors to go on an awe-inspiring journey that immerses them in nature, as they wind their way through and above the trees.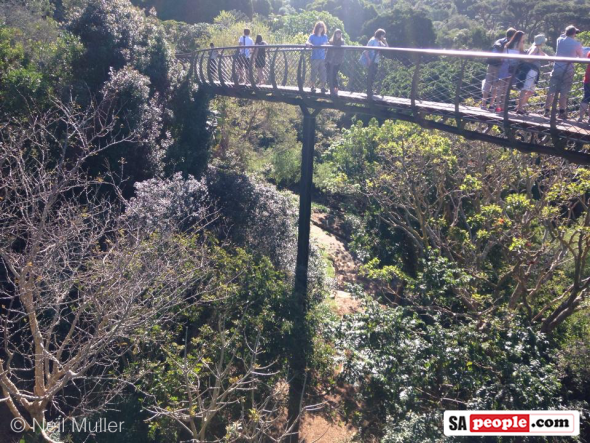 The walkway was a R5-million collaboration between architect Mark Thomas and structural engineer Henry Fagan, and was built in 2013–2014 to mark Kirstenbosch Garden's centenary in 2013.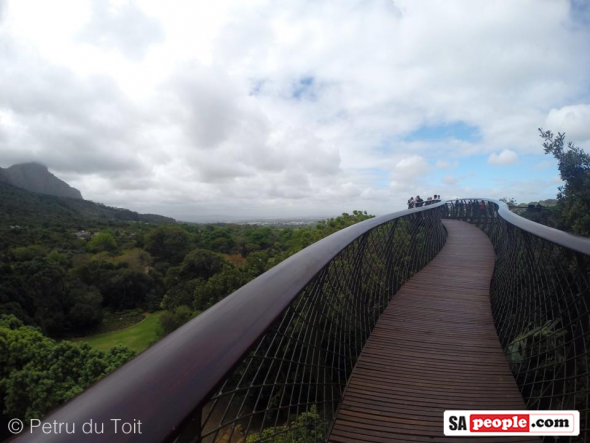 "This award is such a wonderful surprise!" says Thomas. "Never before has there been an opportunity like this for an architect and an engineer in South Africa.
"It has felt unreal from the beginning – I still pinch myself about this project. We worked on it for three years. We were surprised that it was possible to create such a complex 3D shape."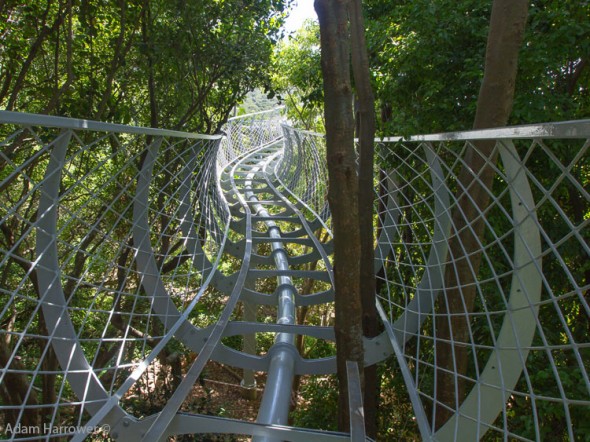 The shape was inspired by a snake skeleton and was built using curved, galvanised steel and a timber bridge.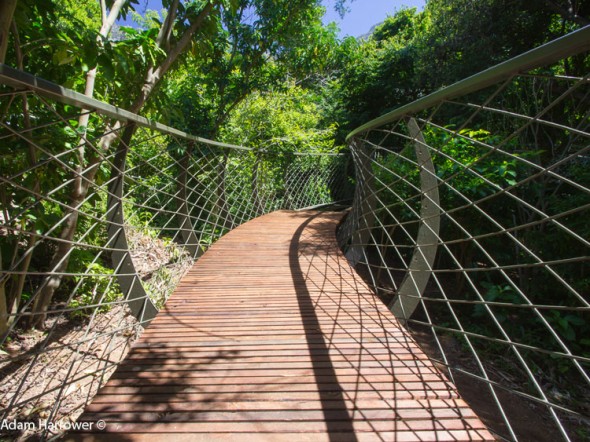 The Boomslang was voted for by the public as the top Most Beautiful Object amongst 12 nominated works from around South Africa.
The 12 pieces in the Most Beautiful Object competition were each selected by local creative gurus invited by Design Indaba to nominate what they considered the most 'beautiful' local creation over the past year. The Boomslang was nominated by Mike van Graan, executive director of the African Arts Institute, because it is "aesthetically beautiful, environmentally sensitive" and is an example of where "functionally practical design meets nature to enhance human experience."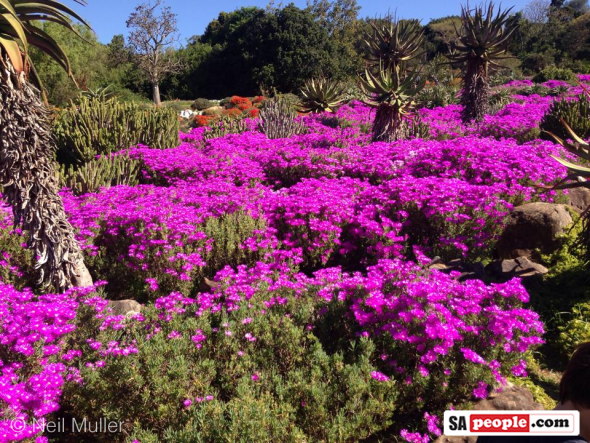 Other nominations in this year's competition included the Explora PVR decoder, manufactured by Pace for MultiChoice; ERRE's silk organza and leather floral dress from its Spring/Summer 2014 collection; and The Boran Bull, a massive intricately beaded artwork by Ntombephi Ntobela of Ubuhle Beautiful Beads.
The prize awarded to Thomas and Fagan is a six-square-metre stand at Design Indaba Expo 2016…so they can showcase more of their creativity work next year!
Mark Thomas will be giving a talk – 'Behind the Boomslang' – on 18 March 2015 at the Kirstenbosch National Botanical Garden.
Photographs by Neil Muller, Petru du Toit and Adam Harrower. Thank you.